A OnePlus phone reportedly caught fire in the middle of the night and as it turns out, the phone was switched off and not plugged into any power when the incident happened.
The issue came to light when a Twitter user reported the incident of someone they knew. The phone in question was the OnePlus One – the company's first phone launched five years ago. The owner of the phone is reported to have been woken up at 3:15 am to "nauseating fumes" eliminating from their OnePlus One phone.
According to the user, the OnePlus device was not plugged in and was switched off when it started flaming. Upon noticing that the phone was on fire, the user said he doused the flames with water to prevent it from exploding.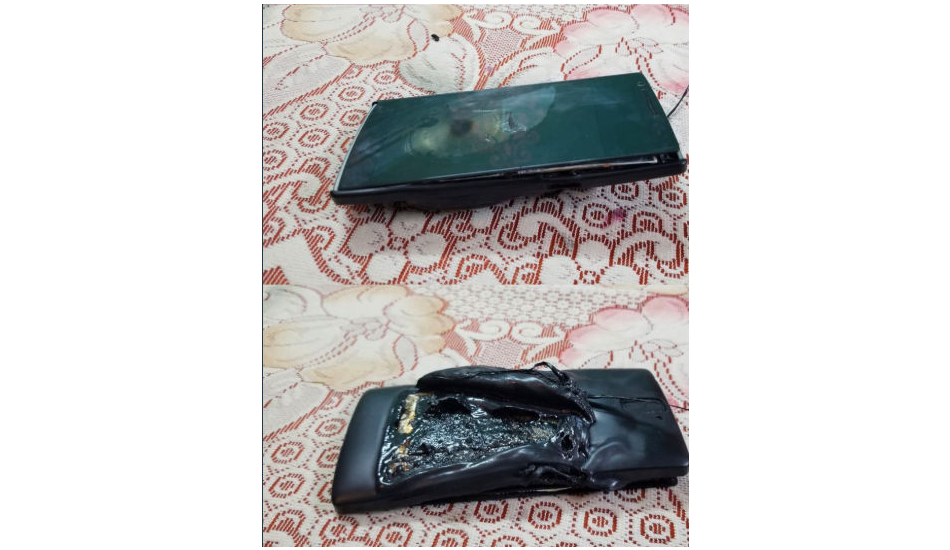 While it's a known fact that electronics do catch fire and in an age where something as new as the iPhone XS Max can be prone to accidental explosions, the six-year-old OnePlus getting caught on fire isn't surprising. However, it begs the question about the build quality of phones in general, no matter how old.
On the topic of bringing prone to fire hazard, Apple recently started recalling select MacBook Pro models which contain a specific type of battery that can overheat and pose a safety risk. The issue was found to have affected a limited number of older generation 15-inch MacBook Pro units sold between September 2015 and February 2017.
Last year, Samsung's Galaxy Note 9 device was found bursting into flames inside the purse of a Long Island resident.Applehas had its own share of exploding phone and so haveNokia,OnePlusandReliance Jio.