China-based fabless semiconductor company UniSOC has been present in the market for a little under a year ( post rebranding) after being formally renamed from Spreadtrum Communications. After a year of its inception, it's not only a competing force in the system-on-chips market but has also established its presence in the transformation to 5G after releasing a 5G-based Modem earlier this year during the MWC 2019.
But if you haven't been around for Chipset news, chances are you probably never heard of UniSOC. Spreadtrum, as it was formerly known, has been in the market for quite some time now, establishing its existence in the low-end of the SoC market. If in any case, you purchased a smartphone for under Rs 6,000 in India, chances are that it runs on a Spreadtrum / UniSOC chipset.
Where does UniSOC stand with the rest of the chipset players?
And it's not just smartphones that UniSOC has been present in. The chipset company has also been investing heavily in making chipsets that power feature phones as well. As per a report prepared by techARC earlier this year, UniSOC is the third largest SoC vendor on the basis of selling the most chips on smartphone models. Not just that, the company is the leading chipset seller in the entry segment, selling more chips than MediaTek and Qualcomm in the "under Rs 5,000" segment.
UniSOC's two latest products – what do they offer?
Last year, it announced two new chipsets for the Indian market – the SC9832E and SC9863 system-on-chips with machine learning and support for AR/VR related applications. The more expensive of the two was the UniSOC SC9863 which came with 8x Cortex A55 GPU, a clock speed of 1.6GHz, LTE Cat7 modem and 4G+4G support. Additionally, it came with camera support for 16MP at 30fps, 16MP + 5MP dual image signal processors and 3D Face ID capability.
The cheaper UniSOC SC9832E chipset comes with four Cortex A53 processors clocked at 1.4GHz, 667MHz eMMC 5.1/LPDDR3 memory, MaliT820 MP1 GPU, 4G+4G and VoLTE Cat4 modem. For imaging, the SC9832E equips camera support for 13MP at 30fps, Vulkan 1.0 GPU and WiFi, GPS and GLONASS/Beidou.
[[VIDEOID=1392]]
Success and the future
Both chips thus offer a good camera performance and AI capabilities for phones sold under the Rs 6,000 mark which is very much in demand for a country like India where cheap phones are still hot entities among newly-experiencing smartphone buyers or aged folks. This was evident with the success of JioPhone and JioPhone 2 which were powered by UniSOC's chips as well as Qualcomm's. In the aftermath of JioPhone's success, the company has also arranged to tie up with Lava and Micromax, both of which look to regain some market traction by powering their smartphones and feature phones with UniSOC chips.
What's UniSOC take on 5G?
Besides whole chipsets, UniSOC has also announced its foray into modem business and already has a 5G-based modem. Called the UniSOC MAKALU IVY510, the modem was announced earlier this year built on TSMC's 12nm process supporting both SA and NSA network configurations. Keeping UniSOC's history into consideration, we can expect the Ivy510 to be made available for entry-level, basic and mid-range smartphones in India and other merging markets.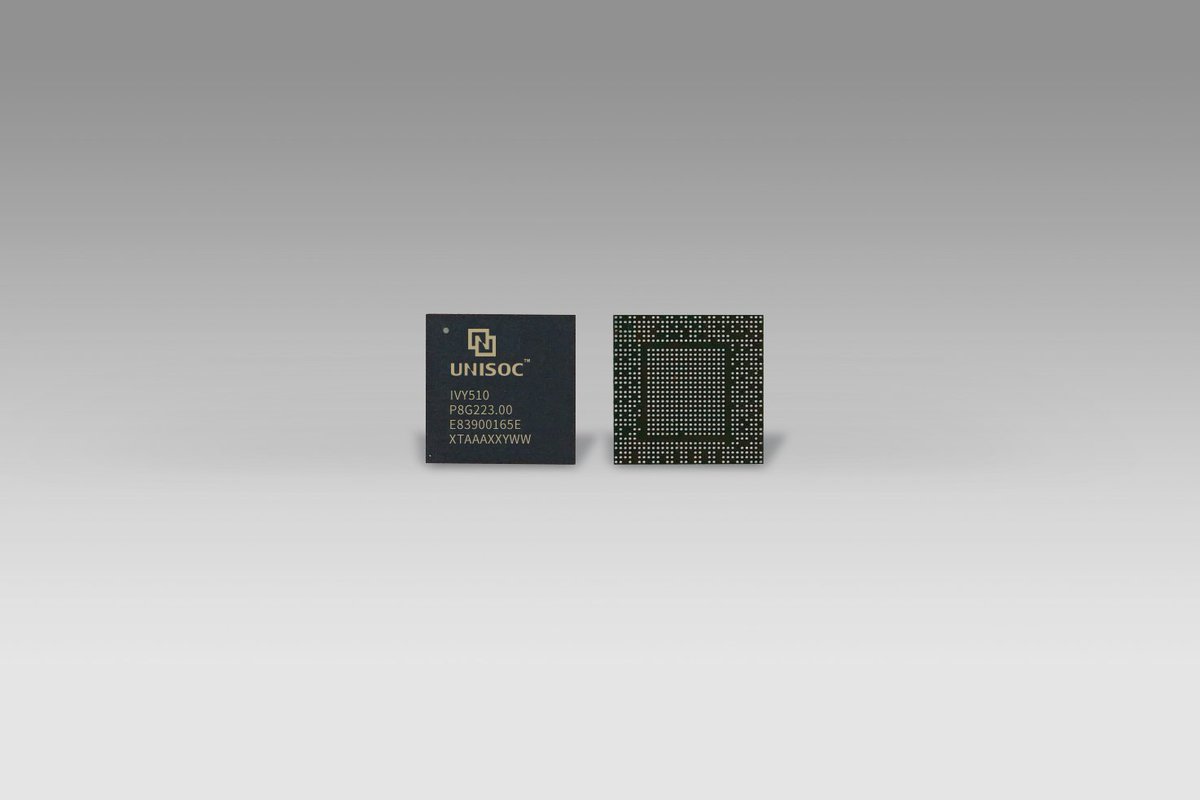 Out of context, UniSOC is also directly competing against Huawei as both manufacturers have names of mountains as the name of their 5G chips. Huawei's 5G chip is named Balong 5000 while UniSOC has Makalu which on paper is taller than Balong, which speaks a lot for the rivalry between the two Chinese companies.
Who is UniSOC facing in the race to 5G?
Also to note that, in the race to 5G, UniSOC will be facing competition from not only Huawei but also from MediaTek, Qualcomm and Samsung, all of whom have also introduced their respective first 5G modems. MediaTek launched the Helio M70, Samsung unveiled the Exynos 5100 Modem, Huawei has it's Balong 5000 and Qualcomm introduced the Snapdragon X55 5G modem this year.
There has also been one more interesting development in the news lately which could be a boon for UniSOC if rightly approached. Before the partnership with UniSOC fell apart, Intel had developed its own 5G XMM 8160 modem to sell the same to its primary customer – Apple. However, Intel later confirmed that it could only be able to mass produce its 5G chips sometime next year and to make matters worse, Apple recently settled disputes with its former chip partner Qualcomm. Immediately, to everyone's surprise, Intel announced its exit from the 5G modem business. All of this indirectly pushed UniSOC as one of the five companies to mark its presence in the 5G business, which is not an ordinary feat for a company that's just a few years old.
Conclusion
While Qualcomm dominates the proceedings in the flagship lineup, Taiwanese semiconductor company MediaTek comes out the leader in mid-range smartphones. However, as good phones get cheaper and cheap phones are getting better, the competition in the entry-level and basic segments of phone business has started to heat up.
This is where UniSOC's chipsets come into play as they aim to offer similar AI capabilities and camera quality as that of MediaTek's and Qualcomm's offerings but at lower prices. What this means is, if UniSOC strikes the right balance between quality and pricing for the next generation of cheap phones, we'll soon get to see Alexa and Google Assistants on sub-6K smartphones. Also to look forward to will be App suggestions based on location, cheap and affordable switch to 5G so that the next generation of communication technology reaches a larger crowd than 4G.