Apple has been contemplating incorporating health-related features into its AirPods for some time. Mark Gurman of Bloomberg, has reported that the company is set to upgrade its AirPods with health-tracking capabilities within the next year or two. Gurman speculates that the AirPods may even provide some form of hearing data.
Currently, the AirPods feature two accessibility functions, Live Listen and Conversation Boost, which function as hearing aids by amplifying sound from either their own microphones or those on the iPhone and transmitting it directly to the wearer's ears.
Additionally, the AirPods send volume data to the iPhone, which can alert users when they have been listening at excessively high levels for prolonged periods. Meanwhile, the Apple Watch utilizes its microphones to monitor ambient noise levels and issue alerts if they exceed safe thresholds.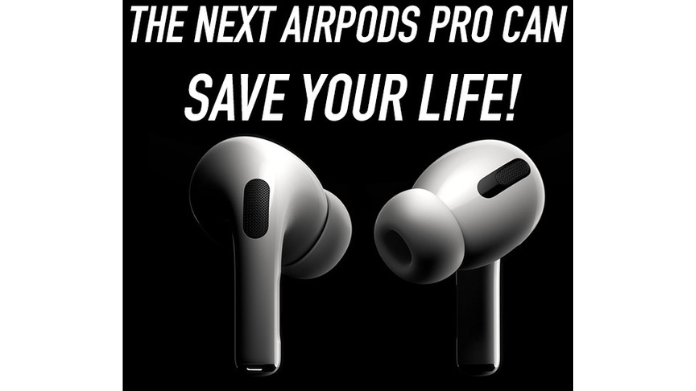 Interestingly, Apple has filed two patents for a biometric sensor. The company's patent filings have long hinted at the possibility of using the AirPods as an additional health sensor, possibly to supplement the capabilities of the Apple Watch. These patents have included features for measuring temperature and sweat levels, which could provide users with more comprehensive health data.
More News:
(Exclusive) AirPods Pro to go 5G, get an eSIM slot?
Apple promises free of cost replacement of faulty AirPods Pro
It is important to note, however, that neither of the AirPods' accessibility features have been approved by the FDA as a complete substitute for traditional hearing aids. Furthermore, the built-in sensors can only detect whether the earbuds are in use and cannot collect any health-related information. As a result, they do not have the same level of accuracy in health tracking as the Apple Watch.
The rumour mill have been hot since 2020, when reports suggested that Apple planned to include ambient light sensors in future versions of the AirPods, which would enable them to track health data such as pulse rate and blood oxygen saturation. Later in 2021, another rumor suggested that the tech giant was exploring additional health-related capabilities for the earbuds.