In an attempt to build a connected ecosystem, Panasonic has introduced a new IoT-based product – the Panasonic Seekit. Seekit is a portable Bluetooth tracker to tag a user's valuables and link it to its smartphone app for easier access when searching for the tagged items. The Panasonic Seekit will be available for a starting price of Rs 1,299.
The device comes into different models- the Seekit Edge and Seekit Loop, with the only differentiating factor being the battery life. While the cheaper Seekit Loop offers a 12-month battery life with its CR1632 power unit, the CR2016 battery on the Seekit Edge offers an extended 18-month battery life. Both devices are available in black and can be connected to iOS and Android phones with a range of 100 feet and up to 80 decibels of loudness.
Besides battery life, both Seekit Bluetooth 5.0 trackers offer a Separation Indicator that alerts the user as soon as the item is disconnected, thus reminding that the item is being left behind. With Bi-directional Tracking feature, not only does the Seekit help you find the tagged belongings but you can find your phone too by just double pressing the button on the tracker. Proximity Guidance would guide you towards your valuable. If you leave your phone behind, Seekit will Buzz and Glow reminding you to go get it.
If the Separation Alert is missed, users can open their Seekit app and check the Last Seen Location of their disconnected valuable. In case of theft, the Seekit Community will help trace the item with the help of Crowd GPS technology. Pressing the button on Seekit thrice you can send an SOS Alert to 3 contacts with your GPS location. The Seekit tracker also comes with a Selfie Button and is enabled with IP65 for protection from rains.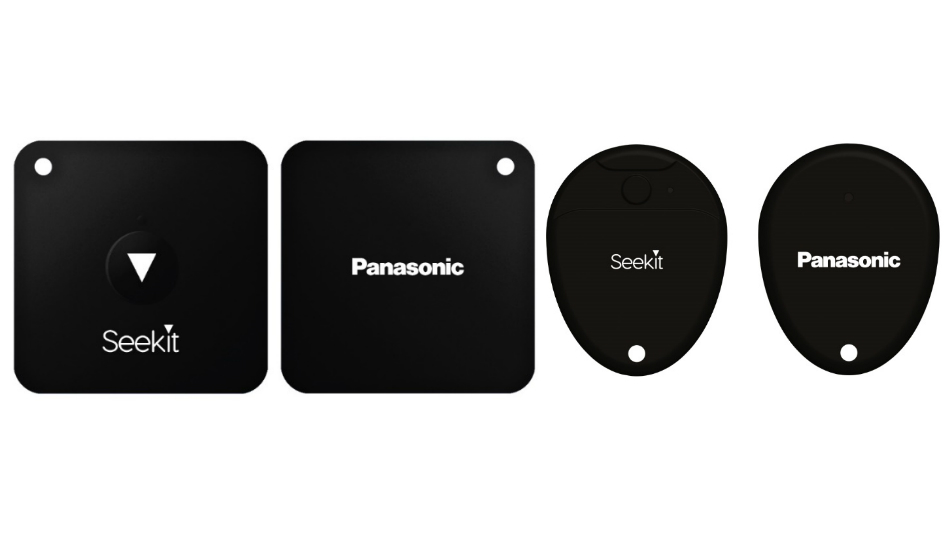 Speaking about the new product, Panasonic India CEO Manish Sharma said "We are largely focusing on both IoT and AI-based solutions at our India Innovation Centre. The launch of Seekit is strategically aligned with our objective to create a smart and connected ecosystem. This is another step towards developing technologically advanced and convenient solutions for our consumers".
Panasonic India Chief Innovation Officer, Manish Misra also commented by saying "India Innovation Centre is aligned to Panasonic's objective i.e., to develop transformative business solutions in the space of Internet of Things (IoT) that further aids in better living. Seekit is a result of extensive research of consumer behaviour, where the solution uses IoT to safeguard valuables through our smartphone app while harnessing the power of Bluetooth".
Seekit will be available starting the first week of December and can be purchased at Rs 1599 and Rs 1299 for the Seekit Edge and Seekit Loop models respectively.