Audio technology company Nothing is set to release its third truly wireless earbuds, the Ear (2), on March 22. Ahead of the launch, the company has been dropping teasers to generate hype and has recently revealed some details about the upcoming earbuds.
The Ear (2) will come equipped with the LHDC 5.0 audio codec, Hi-Res Audio streaming, and AAC and SBC codecs. The focus is on ensuring even higher audio quality compared to the Ear (1), the predecessor of the Ear (2).
Furthermore, Ear (2) will be dust and Water-resistant with an IP54 rating, an improvement from Ear (1) which had an IPX4 rating. The information was revealed in an interview with Forbes, where Nothing's CEO Carl Pei shared that the company will use improved manufacturing techniques for a better IP rating.
Pei said, "This upgraded manufacturing means the gaps become smaller with triple shot, it's allowed us to improve the water-resistance of the earbuds, which now have an IP54 rating."
Related News:
Nothing Phone (2) coming later this year with Snapdragon 8 series SoC, confirms Carl Pei
Nothing Ear (Stick) Review: Did nerfing the ear (1) work?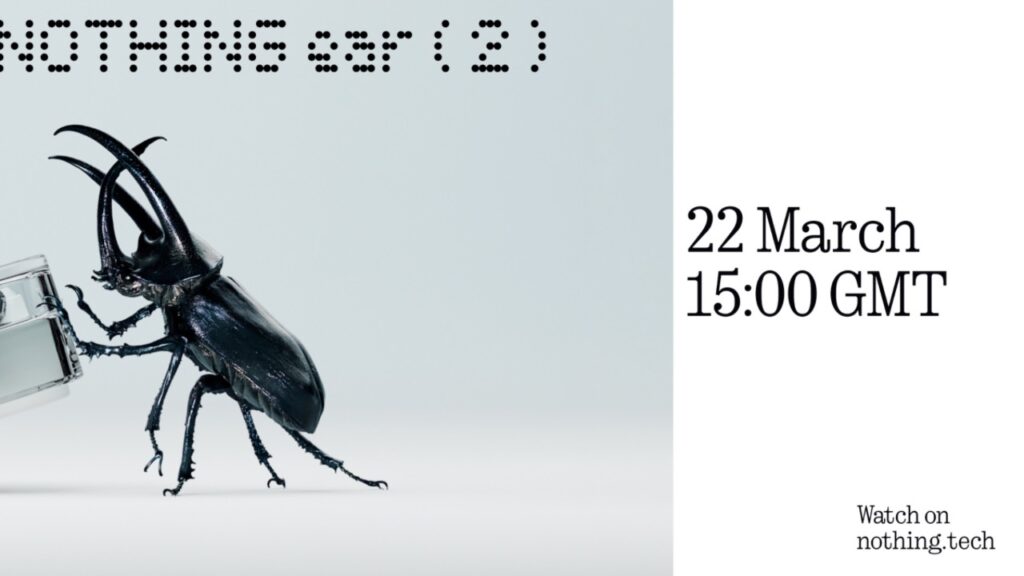 Nothing had previously released a teaser of the Ear (2), showing a small part of the case being pushed by a beetle. Leaks have also suggested minor changes in microphone placements, dual connectivity, personalized noise cancellation, and an Advanced EQ setting.
As for the pricing and official specifications, we will have to wait for an announcement from the company. With Ear (2), Nothing aims to build on the success of its previous products and provide customers with an improved listening experience.