Insomniac Games, in collaboration with PlayStation and Marvel Games, has announced that Marvel's Spider-Man 2 will be released exclusively for PlayStation 5 on October 20th, 2023. This highly anticipated sequel follows the successful reception of Marvel's Spider-Man in 2018 and Marvel's Spider-Man: Miles Morales in 2020.
Enhanced Gameplay Features
Marvel's Spider-Man 2 has been built specifically for the PlayStation 5 console, utilizing its capabilities to deliver enhanced visuals, faster web swinging, 3D Audio, and seamless character switching. These features will provide players with a more immersive gaming experience.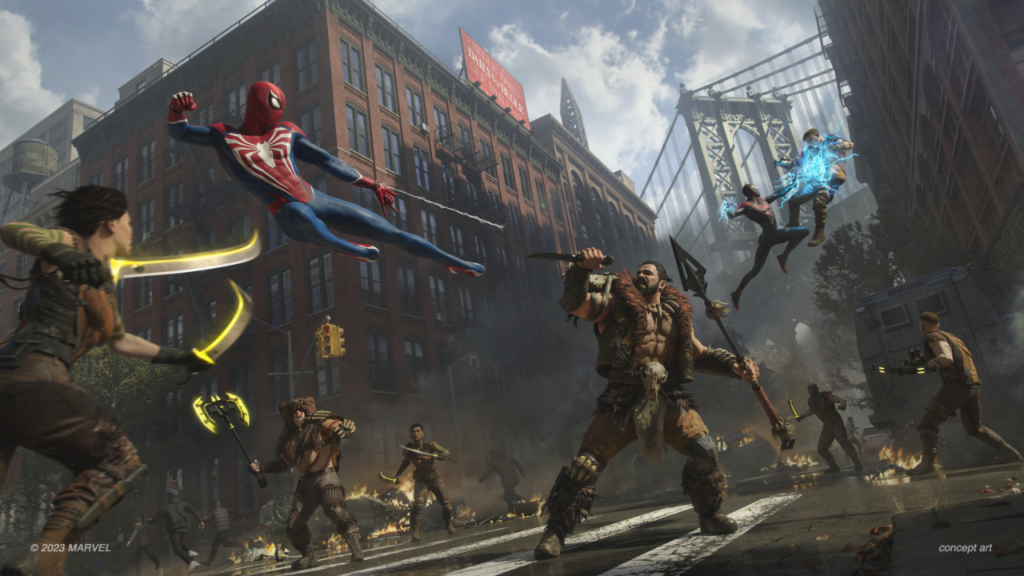 Dual Protagonists and Unique Storylines
In Marvel's Spider-Man 2, players will assume the roles of both Peter Parker and Miles Morales. The game's main storyline will allow players to control each character at different points throughout the campaign. Additionally, the open world offers the ability to switch between characters as they explore various boroughs of Marvel's New York. Each protagonist will have their own exclusive stories and missions.
Read More:
Top 5 Cheapest 1TB External Hard Drives for SonyPS5: Expand Your Storage Without Breaking the Bank
Apple unveils new features coming to its services later this year: Know details
Iconic Villains and Evolved Abilities
Marvel's Spider-Man 2 will feature renowned villains such as Venom, Lizard, and Kraven, posing threats to Spider-Men and the city. Peter Parker will wield the symbiote, while Miles Morales will possess evolved bioelectric Venom powers, showcasing their new abilities.
Pre-Order Bonuses and Editions Revealed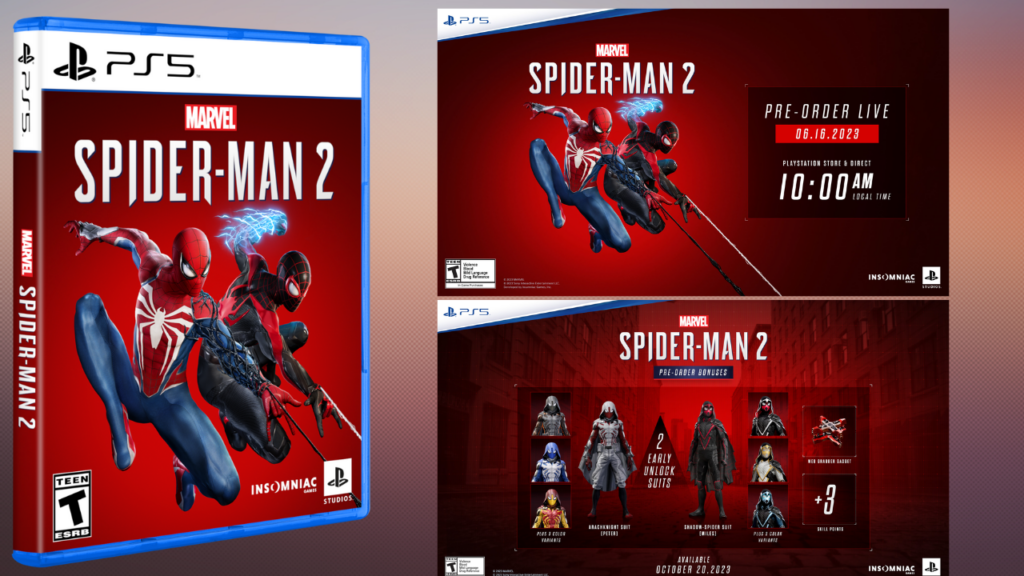 Pre-orders for Marvel's Spider-Man 2 will begin on June 16th, 2023, at participating retailers, the PlayStation Store and PlayStation Direct. Fans who pre-order the game will receive exclusive bonuses, including early unlock suits for both Peter and Miles, an early unlock gadget, and additional skill points.
The game will be available in different editions, including the standard edition priced at $69.99 / £69.99/ €79.99/ ¥8,980 MSRP. A Digital Deluxe edition will include additional suits, Photo Mode items, and skill points for $79.99 / £79.99/ €89.99/ ¥9,980 MSRP. A Collector's Edition, priced at $229.99 / £219.99/ €249.99/ ¥31,980 MSRP, will feature a voucher for the Digital Deluxe edition, a steelbook case, and a 19-inch statue depicting the Spider-Men battling Venom.