Idea Cellular has revised its three plans of Rs 199, Rs 449 and Rs 509. The pack now comes with extended 400MB of 4G data which make the total of 1.4GB on daily basis. Earlier the 4G data was limited to 1GB/day. It is worth noting that the plans are available in Chennai and Tamilnadu circles.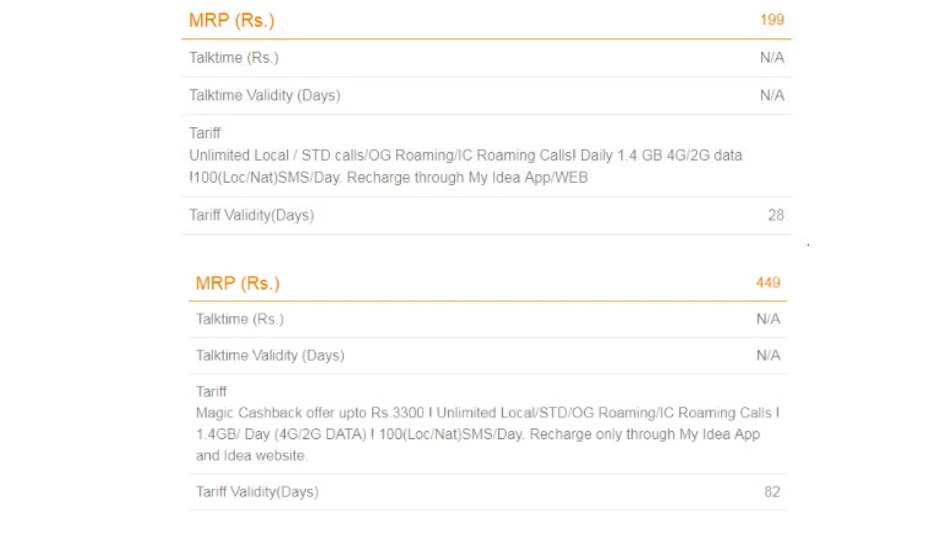 Under revised offer, users opting for Rs 199 plan, will now get a total of 39.2GB data, against 28GB that was offered earlier. While for the Rs 449 and the 509 one will get total of 114.8GB and 126GB respectively. Apart from this, customers will get unlimited voice calls on local/STD/roaming networks.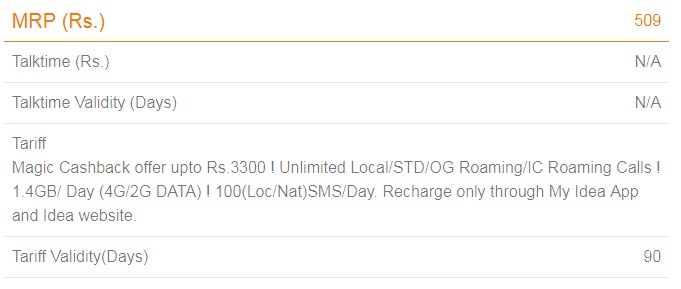 Meanwhile, Jio has introduced its 'Republic Day 2018' offer, to provide additional data at a discounted price. The new plans will be available to customers starting from January 26.With this offer, users will be entitled to 1.5GB and 2GB of 4G data per day according to the plans.
You Might Also Like
Further, the Idea Rs 449 and Rs 509 plans come with 'Magic Cashback'. The telecom operator is offering cashback worth Rs 3,300 under this offer. The offer is applicable to all existing and new Idea prepaid customers until February 10, 2018.