May was a super busy time for TWS and Bluetooth neckband brands in the Indian market. The month saw the greatest number of hearable devices being launched in a single month this year, exceeding the number of launches in previous months. It was also a month which saw launches in just about every price segment, which is again a rarity. And that was not al. These then are the highlights of what turned out to be a very busy month for products for our ears.
The highest number of devices launched in a month this year
May saw the highest number of hearable devices launched in a single month this year. In all, 26 hearable devices were launched. This was significantly higher than the previous highest of 21 that we had seen in February and April. Interestingly, this record launch season comes at a time when the devices with which most of them would be used – smartphones – had a quiet month in launch terms.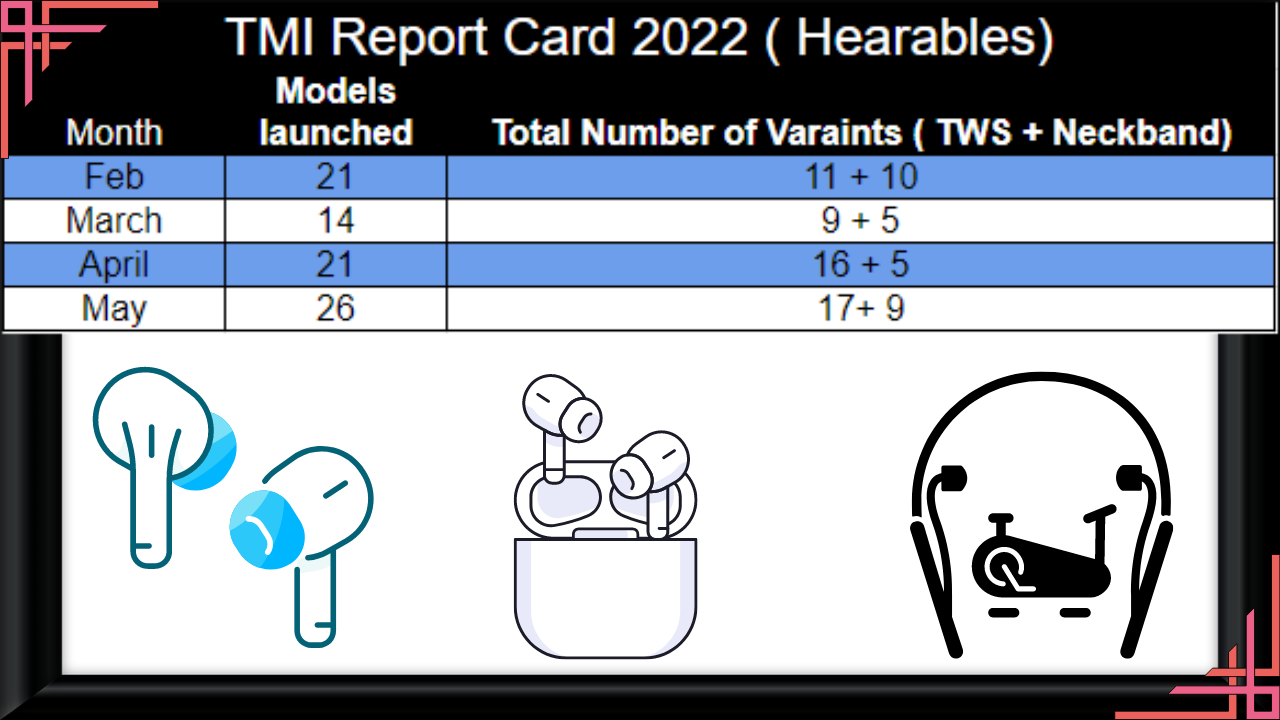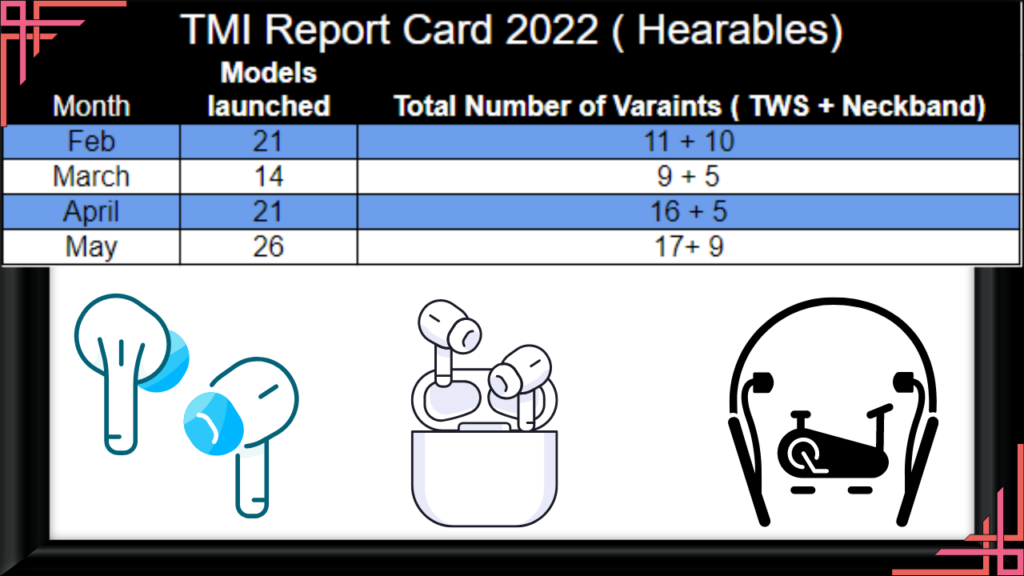 Related News:
ANC not a killer feature yet in TWS: TMI Report Card April 2022
TWS continues to dominate the Bluetooth earbuds market: TMI Report Card March 2022
21 TWS and Neckbands launched: TMI Report Card Feb 2022
TWS continue to be the market favourites
They might have played a key role in the Bluetooth earphones revolution, but "traditional" Bluetooth neckbands have clearly been overtaken by the totally wireless TWS in terms of popularity. Every month we have tracked this year has seen more TWS being launched as compared to neckband.
May was no different with 17 TWS being launched as compared to 9 neckbands. Interestingly, though, this was the second-highest number of neckbands launched in a month this year (after 10 in February).
Spread across price points
Unlike in previous months, where the sub-Rs 2,000 segment accounted for more than half of the total hearable releases, May saw releases across different price segments. 15 per cent of the devices were launched under Rs 1,000, 27 per cent in the Rs 1,000 – 2,000 segment, 23 per cent in the Rs 2,000 – Rs 3,000 segment, 23 per cent in the Rs 3,000 – Rs 4,000 segment, 12 per cent in the Rs 5,000 – Rs 10,000 segment and 7 per cent in the segment above Rs 10,000. It is rare to see such a spread across different price points.
A month for the smaller brands
May also saw launches from a number of relatively smaller and in some cases, lesser-known brands. The most launches came from U&i, which launched a total number of seven devices in the month, with four TWS and three neckbands. There were also launches from the likes of Tunez, SWOTT, Justy Corseca, Landmark, Defy and Truke.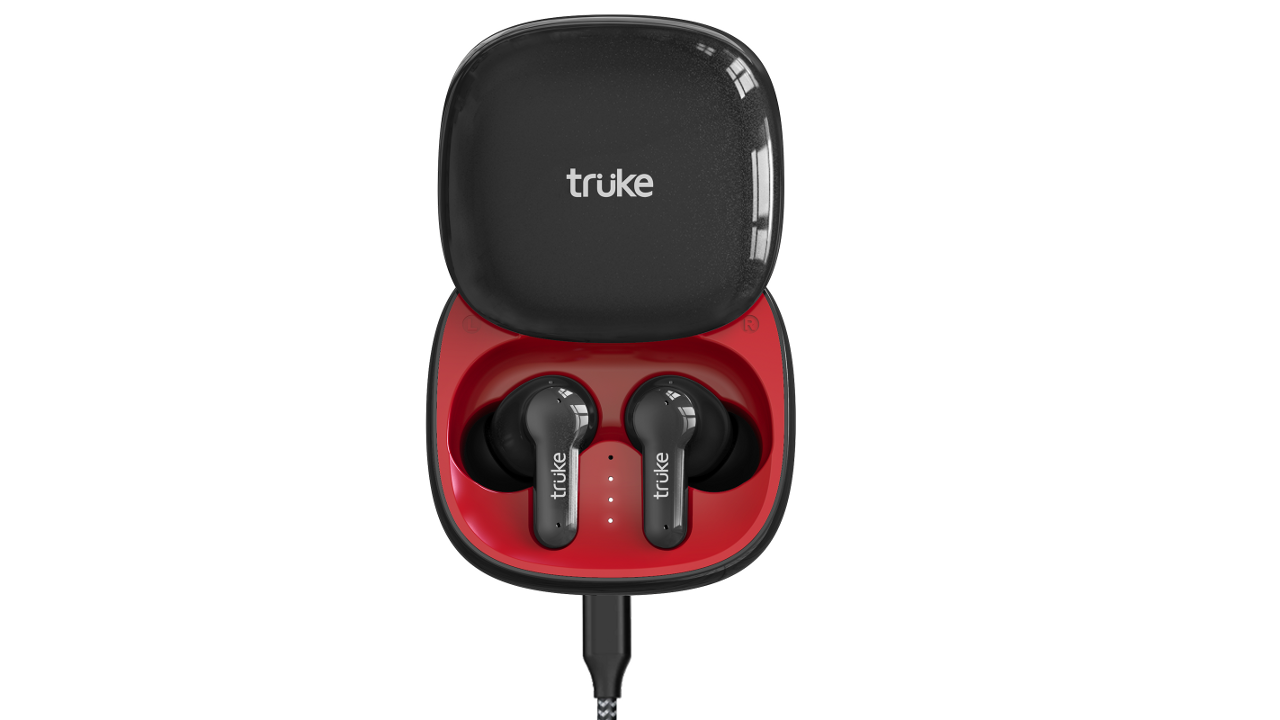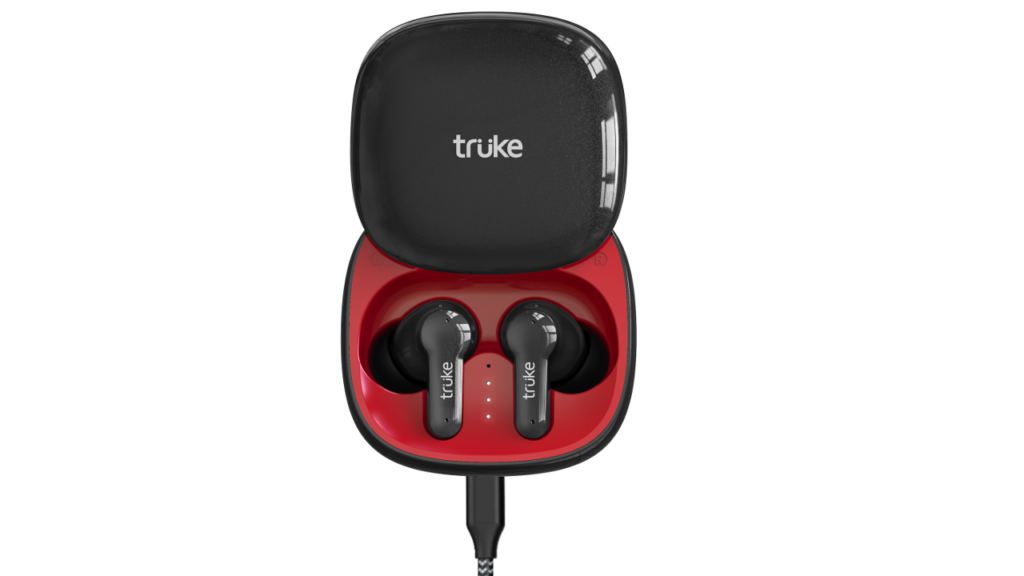 Sennheiser and Vivo get back
The smaller brands might have been busy, but that did not mean that the older, better-known names were quiet. After a quiet start to the year, Sennheiser, one of the most respected names in audio technology, seems to be making its way back into the market. The brand launched two TWS in April and launched two more in May.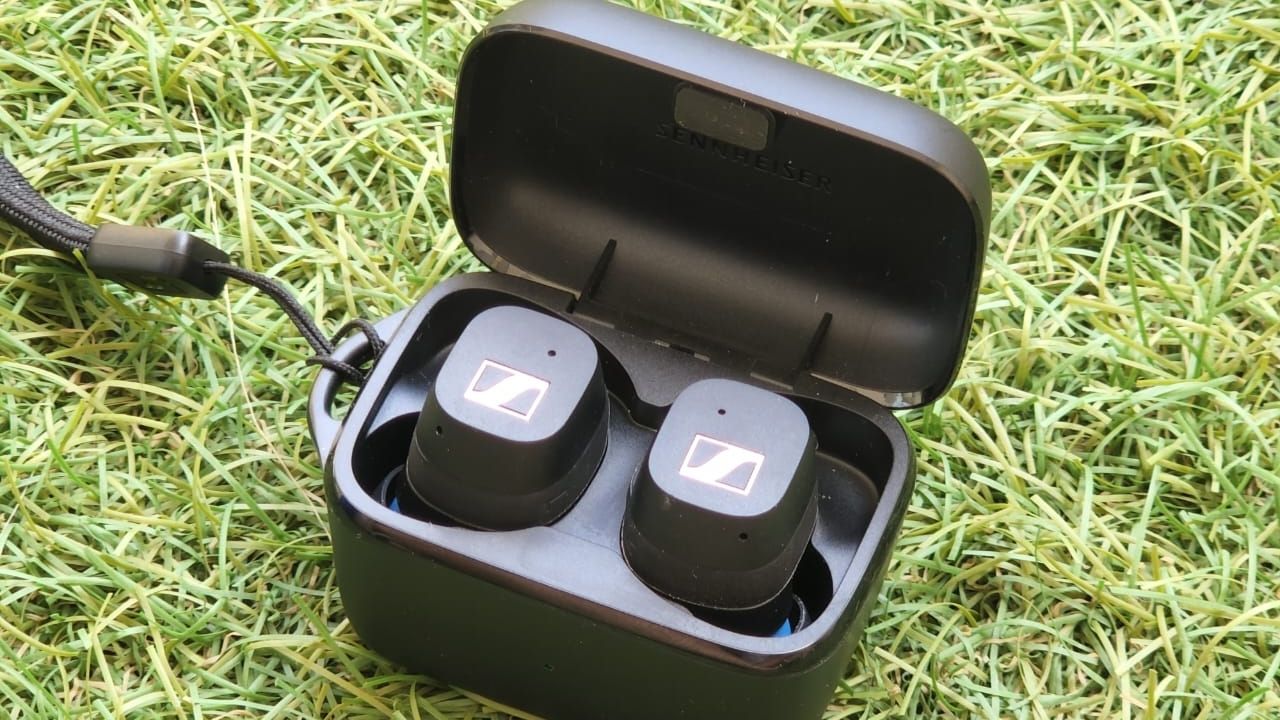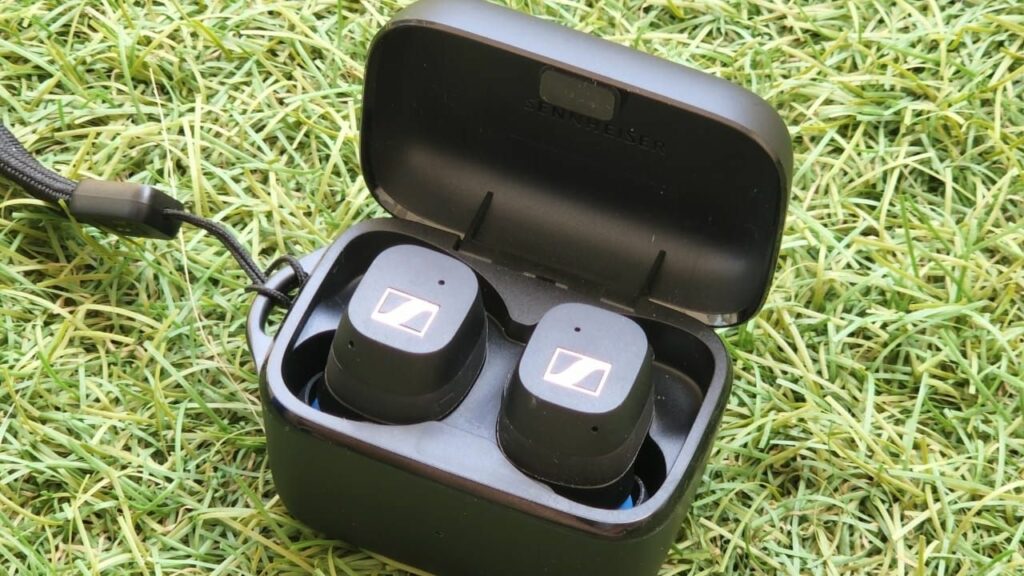 Another big name in the market, JBL, also launched two devices. May also saw the return of Vivo to the hearable front, with two TWS devices. Realme's sub-brand, Dizo, also launched two devices, which interestingly, given the pro-TWS wave, were both neckbands. Boat, meanwhile, continued with its one release a month schedule that it has been following since March and again launched a single device in May.
ANC still remains a relative niche segment
The prices of ANC earphones might be coming down (you can get them for under Rs 2,000 now) but ANC in itself does not seem to make inroads in the hearable market.
As per our statistics, only five of the 26 devices launched in May came with ANC – two from JBL, and one apiece from Sennheiser, Blaupunkt and Vivo. It seems to indicate that users need a better performance to be convinced by this feature.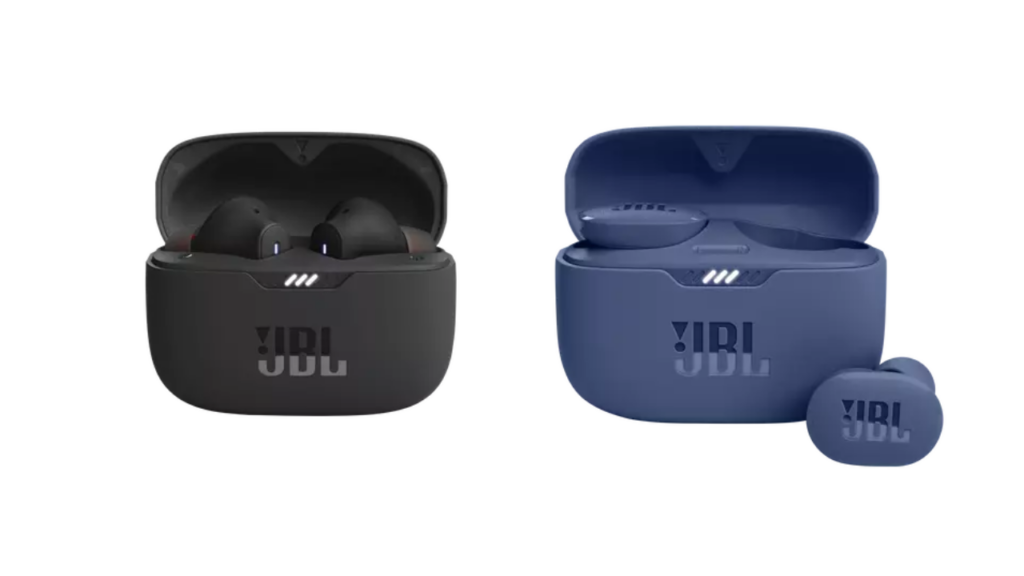 Silence from a number of brands
A number of brands seem to be staying away from the hearables market after a few initial releases. The likes of Yamaha, BeyerDynamic, Philips, Jabara and even Sony have not done much this year. Even Noise, so dominant in general in the audio market, has released only a single device in the TWS and neckband segment. That does open the way for newer brands but is still odd to see.
Some big brand moves in June
June could see more launches in the TWS and neckband market, with the likes of Redmi, Oppo and OnePlus expected to launch devices. There is also talk of some new devices from Sony and Motorola as well as Noise and Jabra. Stay tuned for more.