During its hardware event, Google has announced the Google Home Hub – a Google Assistant device which has its own screen, as a move to rival Amazon's Echo Show. The Home Hub as Google says will be a step toward creating "a more helpful, thoughtful home" and will be available for a retail price of $149 (approx. Rs 11,000).
In addition to enjoying voice conversations, the Google Home Hub will allow users to view responses from Assistant. Users will thus be able to view Youtube, Search, Maps, Calendar and Photos on the Home Hub through Voice and touch control. The touchscreen panel displays added information when you ask for a restaurant nearby or about the current weather at your locality.
The device uses the same software that was launched with Lenovo's Smart Display, only this time it's selling the display as a first-party product. The device runs on Google's Android Things ecosystem – a stripped down version of the Android interface that runs on a smartphone with special utilities like the Google Assistant Smart Display app on top.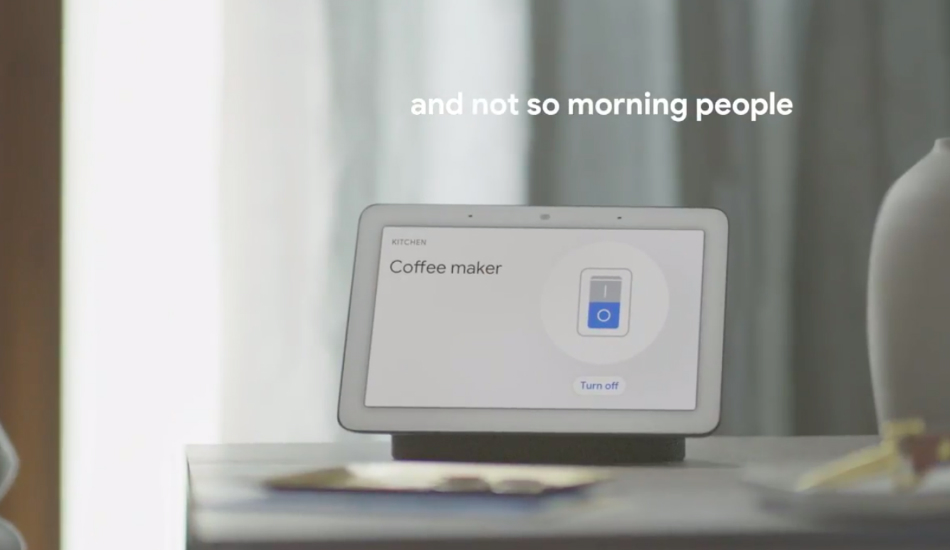 The Home Hub features the Home View – a dashboard that will let you control and manage all the smart appliances in your home. It's similar to the dashboard Apple uses with its Home app and Google could soon support displaying doorbell video feeds right on to the Hub, considering the fact that Google owns Nest.
At idle times, the Hub will act as a Google Photos frame with Live Albums that displays photos of the people that you select to be shown. There's a new step-by-step recipe feature allowing users to choose from a library of recipes for the kitchen. The Hub will support Youtube playback which can be called upon through the Assistant's voice control.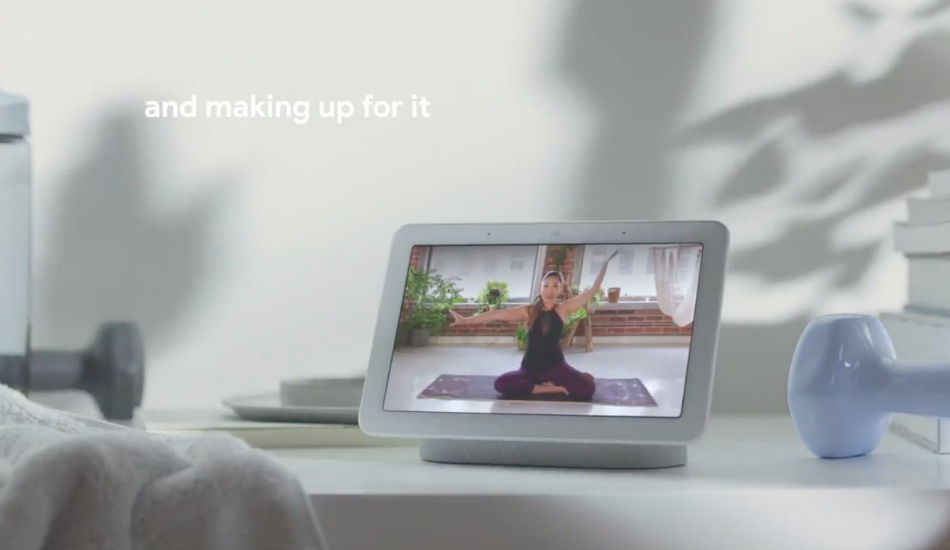 The smart display will come with Google's Voice Match feature, which will be able to recognise voices from different users and pull up personal data for them on the home screen. While the Hub features an ambient light sensor to adjust according to the brightness of the surroundings, it won't come with a camera like the one of Amazon's Echo Show. This means you won't be able to use the device to make a video call on Duo to which Google says it doesn't want to limit the privacy of its users with.
The Google Home Hub will be available in White, Pink, Dark Gray and Green colours with six months of free YouTube Premium subscription for an asking price of $149 (approx. Rs 11,000).