Google and Lenovo have finally launched the first Assistant-powered Smart Display which was announced during CES 2018 at the start of the year. As was expected earlier, the Lenovo Smart Display is simply Google Assistant with a screen allowing users to interact with the voice assistant when asking questions.
Designed to rival Amazon's Echo Show, the Lenovo Smart Display is a similar assembly to a Google Home device but powered by an octa-core Snapdragon 624 chipset with Qualcomm's Home Hub Platform on top. The display unit is specced with 2GB RAM and 4GB of onboard storage with support for Wi-Fi 802.11 ac networks and of course, Bluetooth if the inbuilt full-range 10-watt speaker doesn't please you.
The Smart Display works mostly based on Google Assistant and as you'd have realised by now, gets triggered when you say "OK Google", allowing you to ask questions, listen to music, set timers, control your smart home appliances or simply gain knowledge for fun. When starting the day with "Hey Google, good morning" command, Google will display all the information that you'd need for the upcoming day like suggesting a new route of commute when there's a traffic congestion, read your reminders, show the weather forecast and the top news around your area.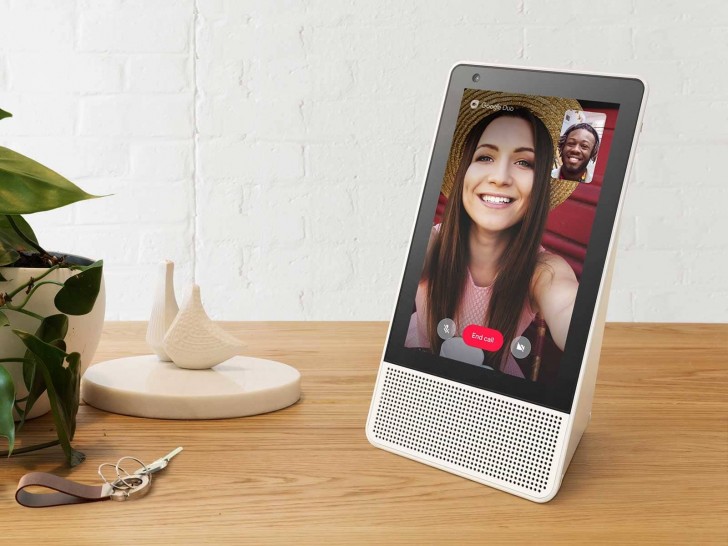 Users will also be able to play content from Google Play Movies, YouTube, YouTube TV, Spotify, Pandora and HBO Now with Google offering three months of YouTube premium service free with every purchase. There's a 5-megapixel front camera that supports 720p video calling through Google Duo which can be physically hidden with a shutter for privacy. The Smart Display will also be worth using when reading out recipes when making dinner because a kitchen wouldn't be a bad option for an additional screen.
The Lenovo smart display will start retailing at $199 (approx. Rs 13,666) for the base 8-inch HD variant while the larger FullHD 10-inch model comes in at $249 (approx. Rs 17,100).