Earlier this year, Google rolled out support for Hindi on Google Assistant soon after which it added offline translations for seven Indian languages on Google Translate. The Mountain View giant is now adding the ability to converse in Hindi when interacting with its Home and Home Mini speakers.
The feature was initially expected to be rolled out out-of-the-box when Google debuted its smart speakers in India but only finds itself six months after the launch event. The latest update will now allow users to pick Hindi as the default language when interacting with the Assistant on a smartphone or a Home speaker.
To change the language settings, you'll need to head over to the Google Home app and then tap on Account > Settings > Assistant > Languages to see a list of languages. Users will e able to select more than one language as their preferred languages, meaning you can keep both Hindi and English to be used the interacting with the Assistant on Google Home.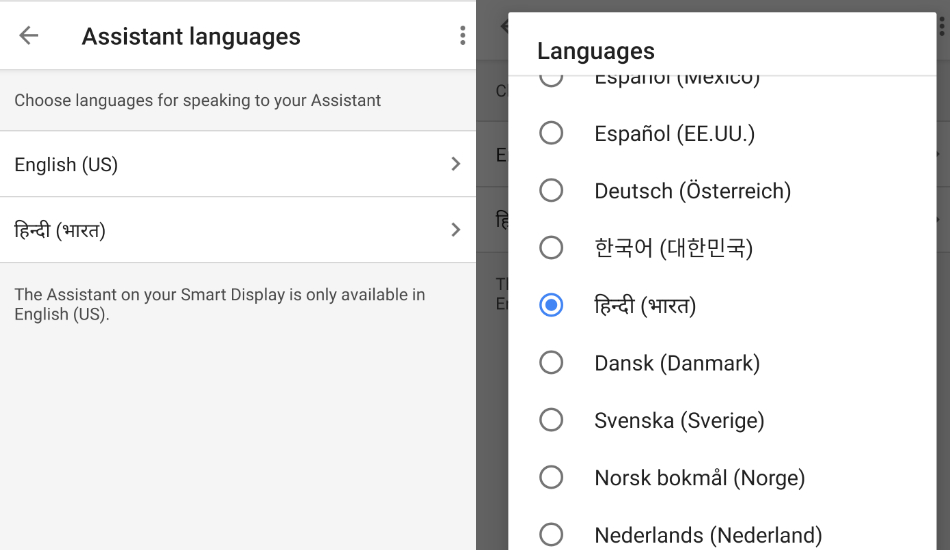 The support for Hindi is currently rolled out to all users though we suggest you keep the Google Home app updated to the latest version to automatically get seeded with the feature.
Earlier this month, Google expanded its smart devices catalogue with the launch of the Google Home Hub – a Google Assistant-powered smart display that lets you view Youtube, Search, Maps, Calendar and Photos on the Home Hub through Voice and touch control. Google also updated its Assistant with more interactive elements and visually larger content.