In a move to lure its next billion users into using its services, Google has added seven new Indian languages after having provided local language support for most of its apps in India. While the Google Assistant can now speak in Hindi, Google is now offering offline and camera translation to seven Indian languages through its Translate app.
The new languages added to the mix are Kannada, Tamil, Bengali, Urdu, Telegu, Marathi, and Gujarati, all of which can be downloaded for offline translation on a 30MB (approx.) package. These offline packages can be used while a user is devoid of a cellular data connection and needs one to type out the sentence which needs to be translated.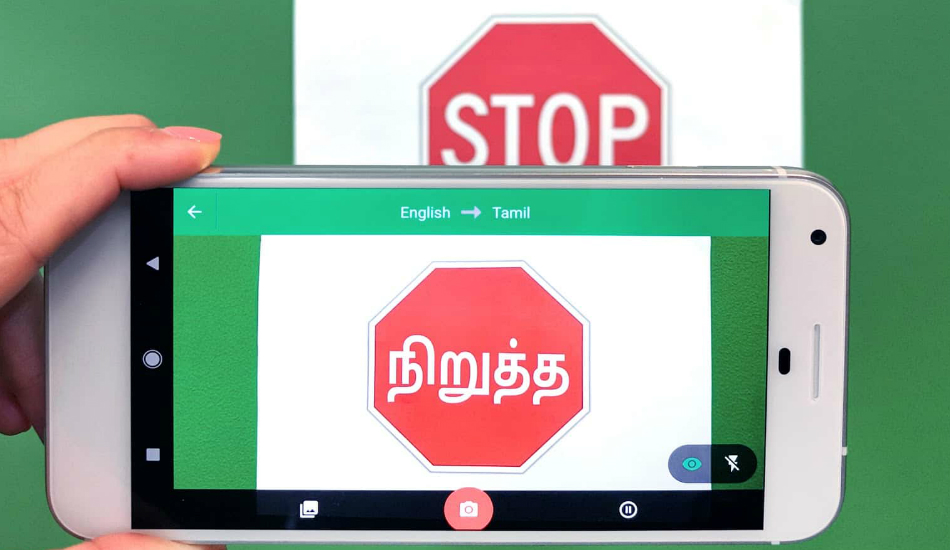 In case of camera translation, users can point the app's integrated camera to the text in question which will translate the contents of the image, be it a signboard or a banner, to the language of their choice. But, for the moment, camera translation only works one-way with users being able to translate from English to these seven languages and not vice versa.
The feature is enabled in Google Translate's latest update which is labelled to build number 5.18.0.RC03. in order to gain access to this feature, users will need to download the latest update, connect to WiFi and select the language they want to be translated offline.
The latest update comes as Google's effort to provide a better understanding of English and Indian languages which the Mountain View giant has been doing for over a year now. Last year, the search giant launched neural machine translation for nine new Indian languages with Hindi dictionary integrated inside Google search. Google even added support for Indian English to match the Indian accent and bring more functionalities to its Google Assistant.