Last month BSNL revised all of its FTTH Broadband plans to offer daily data offerings instead of a monthly data limit. The state-run operator has now revamped two of its Broadband offerings, essentially the Rs 777 and Rs 1,277 broadband plans with monthly data instead of daily limits.
Just a day after it started offering free broadband service to all its landline subscribers in India, BSNL has now covered the Rs 777 broadband plan and has named it "500GB plan" to offer 500GB of data for a month. Prior to this, the Rs 777 plan offered 18GB of data per day at 50 Mbps speed. The plan now switches back to a monthly data limit, exploiting which speeds will be brought down to 2Mbps.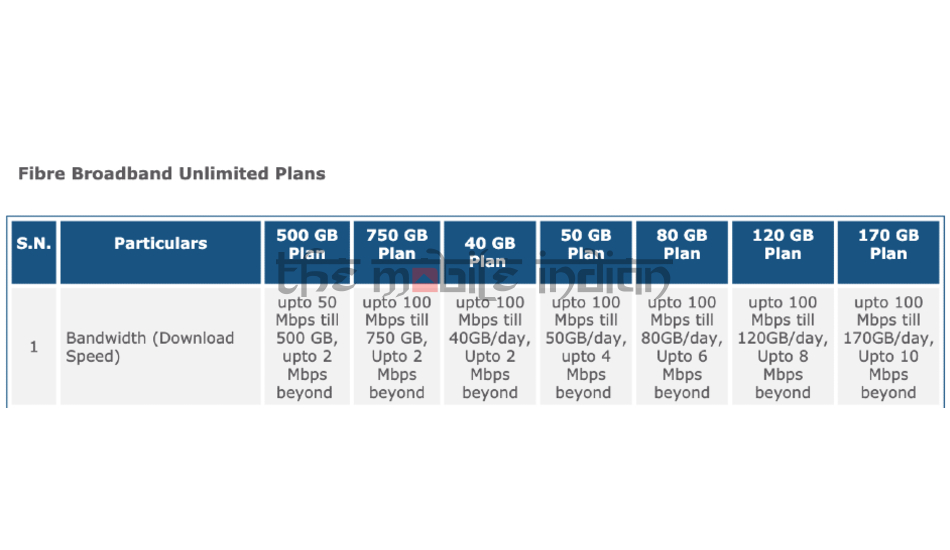 Similarly, the Rs 1,277 plan which a month ago was converted to "25GB Plan" has now be revised to "750GB plan". The broadband plan thus offers data benefits of 750GB per month at 100Mbps instead of 25GB data per day. Post the limit, the speed will come down to 2Mbps.
Apart from these two broadband plans, BSNL has kept the other 5 broadband / FTTH plans unchanged, all of which offer daily data benefits. These plans include the 40GB Plan, 50GB plan, 80GB plan, 120GB plan and 170GB plan, which will keep offering users the same benefits as it were a month ago.
Besides this, BSNL has extended the 25% cashback offer on its annual plans till March 31. Last month, it also announced a partnership with Amazon to offer its broadband users with a free Amazon Prime subscription on all FTTH broadband plans.