A month after introducing a Rs 798 plan for its postpaid users with 120GB data and unlimited calling benefits, BSNL has now upgraded its other postpaid plans with added benefits. The state-run operator has now revised its Rs 525 and Rs 725 postpaid plans which now ship with double the data as it previously offered.
BSNL Rs 525 Postpaid plan
BSNL's latest Rs 525 Postpaid plan now offers data benefits of 40GB per month from a previous offering of 15GB monthly data. The plan offers unlimited voice calling across any networks, one year of Amazon Prime membership and 100 SMS per day as added benefits. Prior to this, BSNL had revised the Rs 525 postpaid plan to offer 80GB data per month but the benefits were limited to users in the Kolkata circle.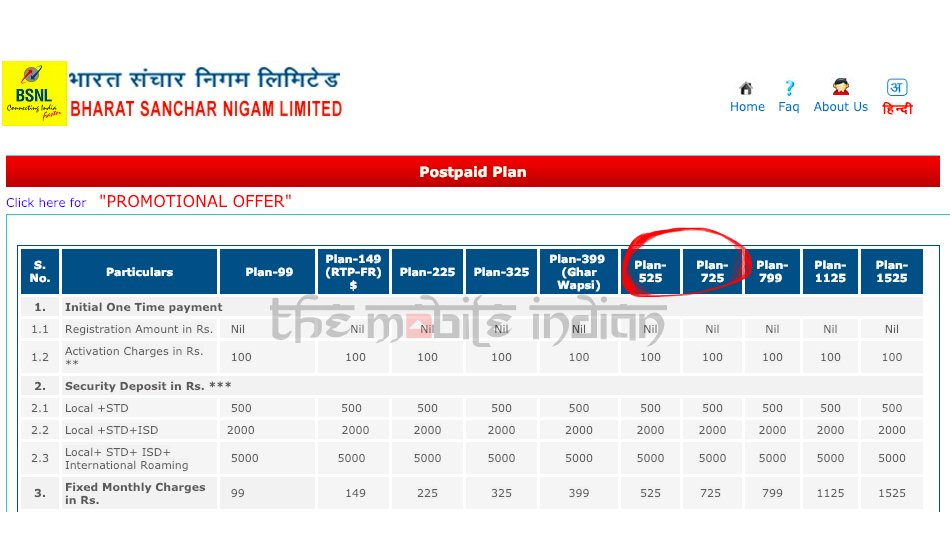 BSNL Rs 725 Postpaid plan
The Rs 725 plan for postpaid users of BSNL now offers 50GB of data per month and now sits in between the operator's Rs 525 and Rs 799 postpaid plans. The plan also offers unlimited local, STD and national roaming calls with no FUP limit in addition to one year of free Amazon Prime subscription and 100 SMS per day.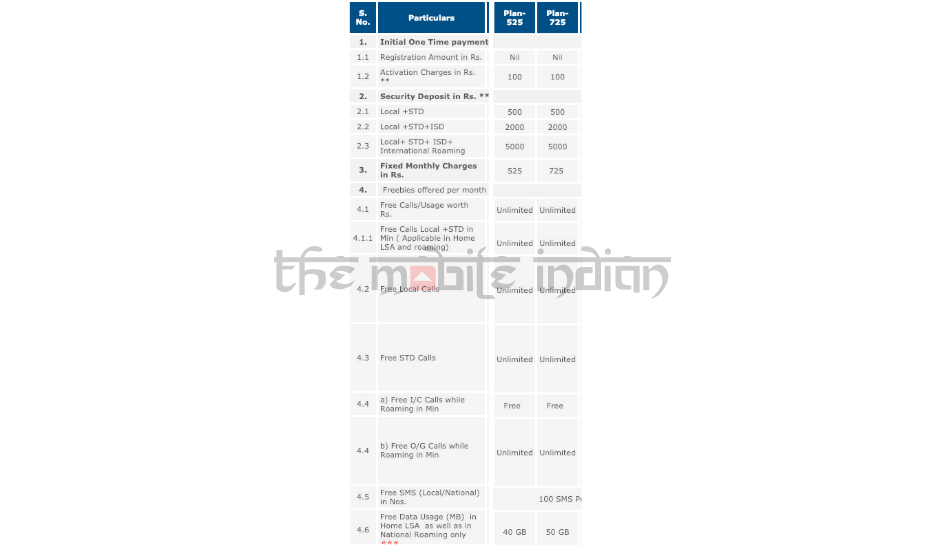 BSNL is not offering postpaid users with the aforementioned plans an option to use the data carry functionality. The functionality was first announced back in November last year offering data carry forward facility to postpaid users. However, the facility was only available to Rs 525 postpaid plan users in Kolkata circle who were offered up to 200GB data as carrying forward.
This is the second time this year that BSNL made an effort to improvise its postpaid offerings. The operator has been solely focusing on attracting prepaid customers it recently released a half-yearly Rs 899 prepaid plan with 270GB data and unlimited calling. BSNL also released a new Rs 2,499 broadband plan with 40GB daily data last month.