Apple and Google have been in a never-ending feud with each other for a long time. Both companies have been at each other's throats when it comes to bringing out flaws and imperfections and the latest episode only shows how creative these encounters have started being.
In an attempt to mock Google's stance on user privacy, Apple has taken a jab at the Mountain View giant by hosting a billboard in Toronto. The billboard erected by Apple reads "We're in the business of staying out of yours. Privacy. That's iPhone", which is a silent nudge at Google whose search engine is used to collect data and provide users with relevant ads later.
The location of the billboard is what's even more interesting as it's placed right next to Sidewalk Labs, a subsidiary of Alphabet which also controls Google. Sidewalk Labs has been created to deliver next-generation urban living.
The latest bashing on Google comes just months after Apple placed a billboard in Las Vegas ahead of CES 2019. The banner said, "What happens on your iPhone stays on your iPhone" which came as a response to privacy issues that Google and Amazon were facing at that point.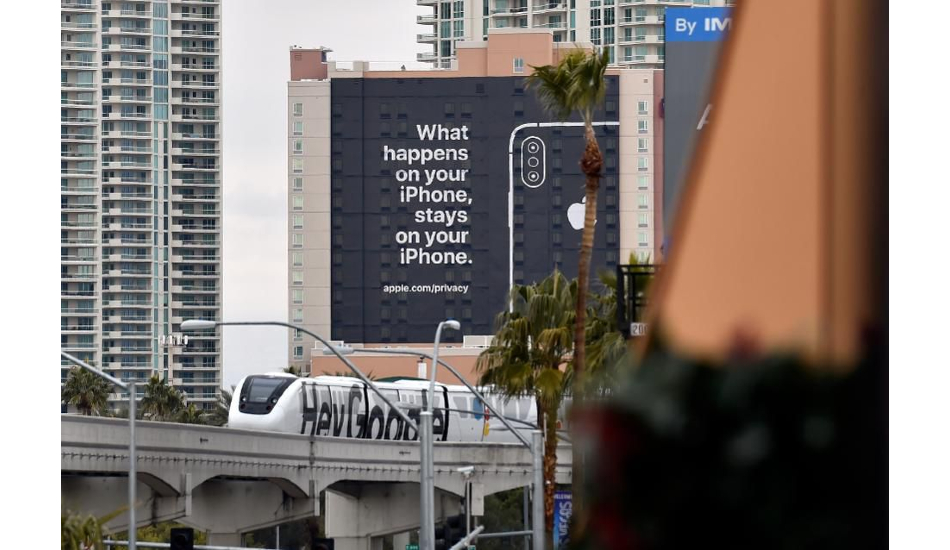 For what it's worth, Apple's latest action is rather interesting considering that the Cupertino giant housed a FaceTime bug that allowed users to eavesdrop on other people. The Group FaceTime bug basically allowed users to listen to the audio or see the video feed on the app without other people knowing about this.
Just two month ago, Apple was in the news again on the matter of privacy after it was allegedly caught sending data to tracking companies and illegally sharing listening data captured through iTunes. The company was also recently sued over antitrust violations inside the App Store for overcharging for apps and demanding more commission from developers.