Are you one of those who is wondering how to edit a PDF file? Well, there are several PDF editor online tools that allow you to create, convert and edit PDF documents for free online. PDF stands for Portable Document Format and it is a file format from Adobe that gives people an easy, reliable way to present and exchange documents. This is regardless of the software, hardware, or operating systems being used by anyone who views the document.
PDF documents can contain links and buttons, text, images, multimedia elements, web page links and more. There are several online PDF editors that are available for free to alter the contents of a PDF. These editors let you edit, alter, add notes, sign or convert it to other file formats. Here we list the top online PDF editors for free to make things easy for you.
PDF Candy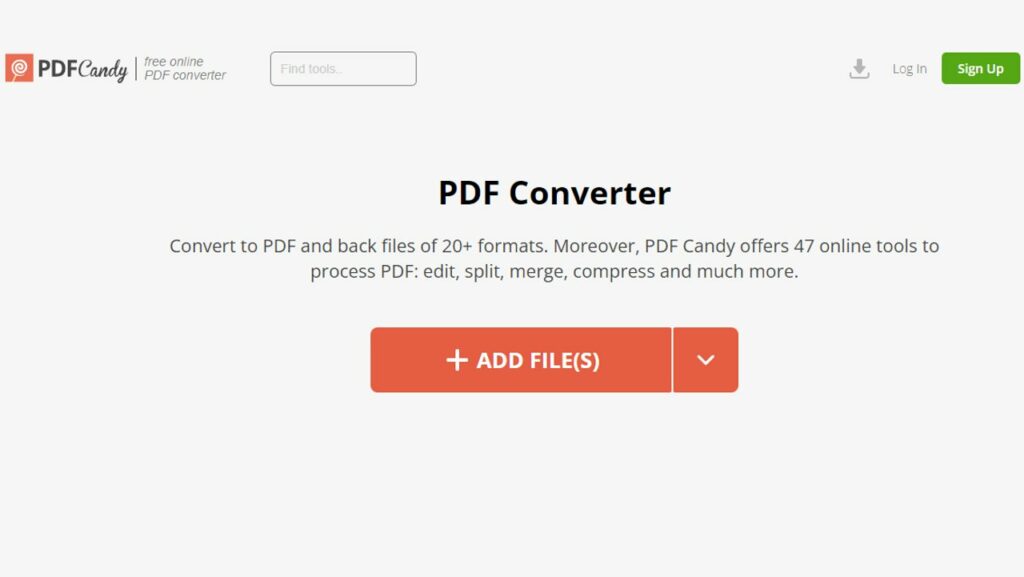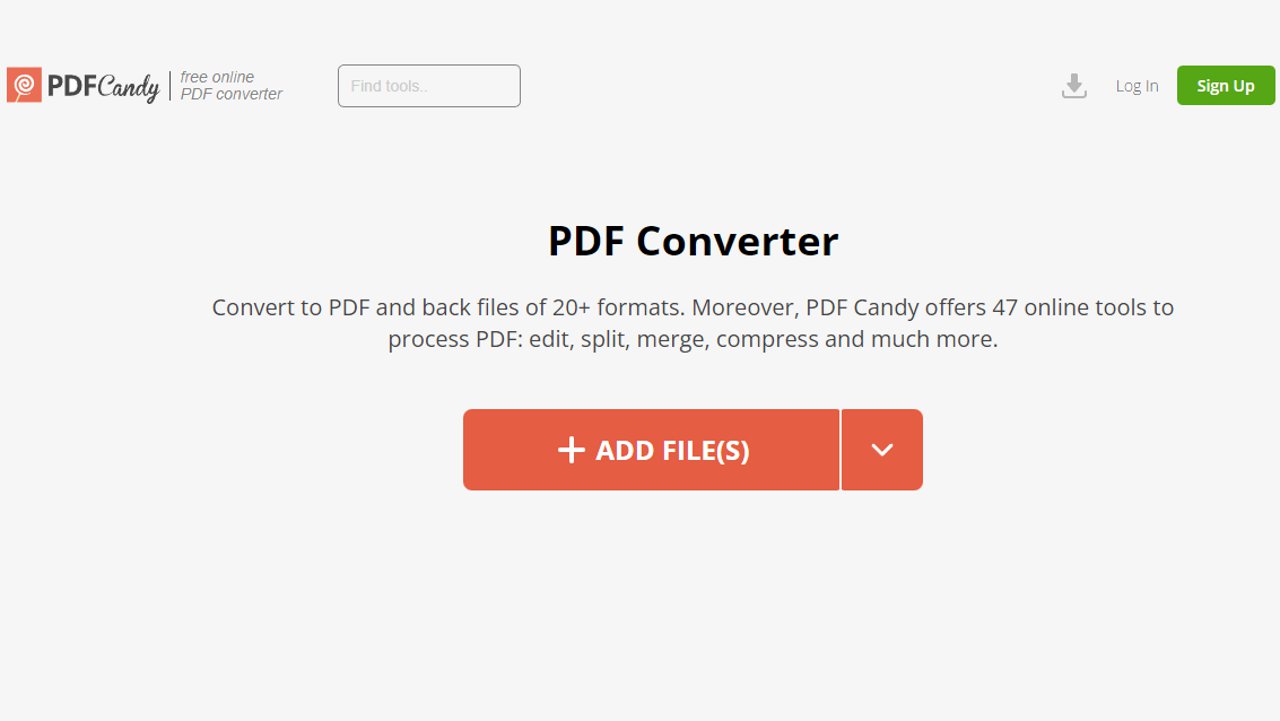 PDF Candy provides you with a free PDF converter and many other PDF tools online. You can convert images, ebooks, and documents to PDF and vice versa safely. There are 47 different tools for editing, altering and converting PDF files. One can edit PDF files online, convert documents to a variety of formats, merge and compress PDFs. All the tools can be found in a list of buttons in the software. PDF Candy limits you to one task per hour and you can only remove this limit by taking a monthly or annual subscription plan. After you edit the PDF file, you can download the file directly to your computer or save it to your Google Drive or Dropbox cloud storage. If you are editing more than one file, PDF Candy will queue them for you to download them all at one time once you are done finishing your tasks.
Smallpdf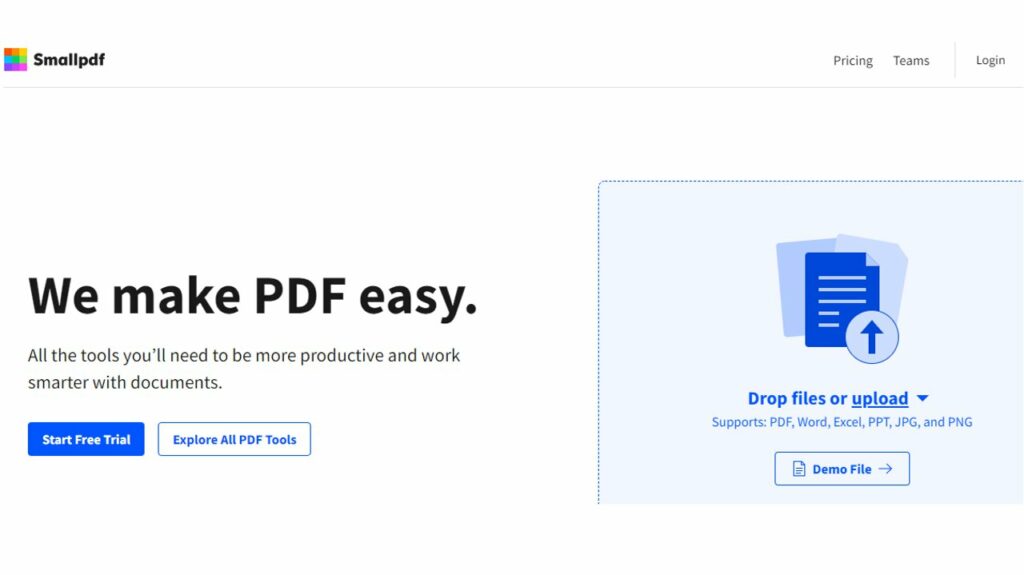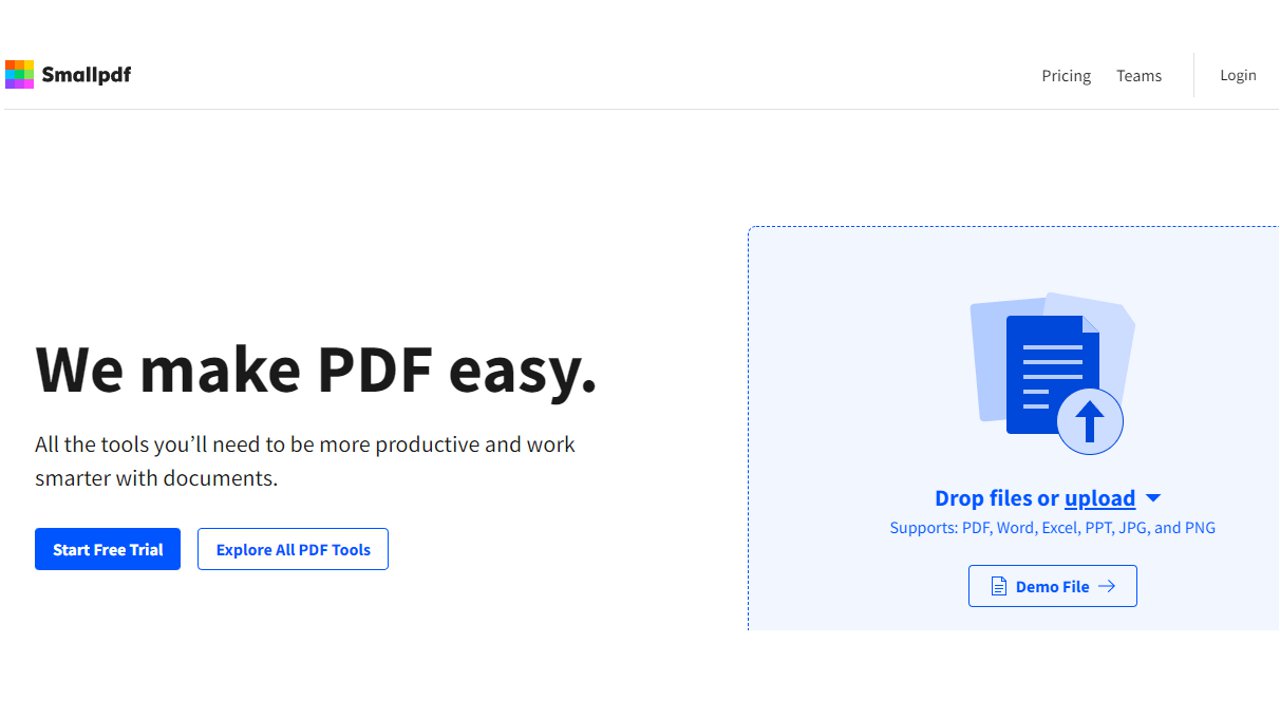 Smallpdf is another free PDF editor available online for you. The platform makes it easy to convert and edit all your PDF files. There are various PDF tools available to read PDF, edit PDF, compress PDF, scan PDF, combine PDF, remove PDF pages, and convert PDF. The converter supports image files of PNG, BMP, TIFF, and GIF formats. If you have a PDF that exceeds your email's file-size limitation, Smallpdf can compress it without compromising its quality. Smallpdf allows you to process just two files per day. If you want to convert more files, you have to take up a subscription plan.
ALSO READ: Best free online tools to remove background from photo
Best Duplicate Photo Finder Apps
Sejda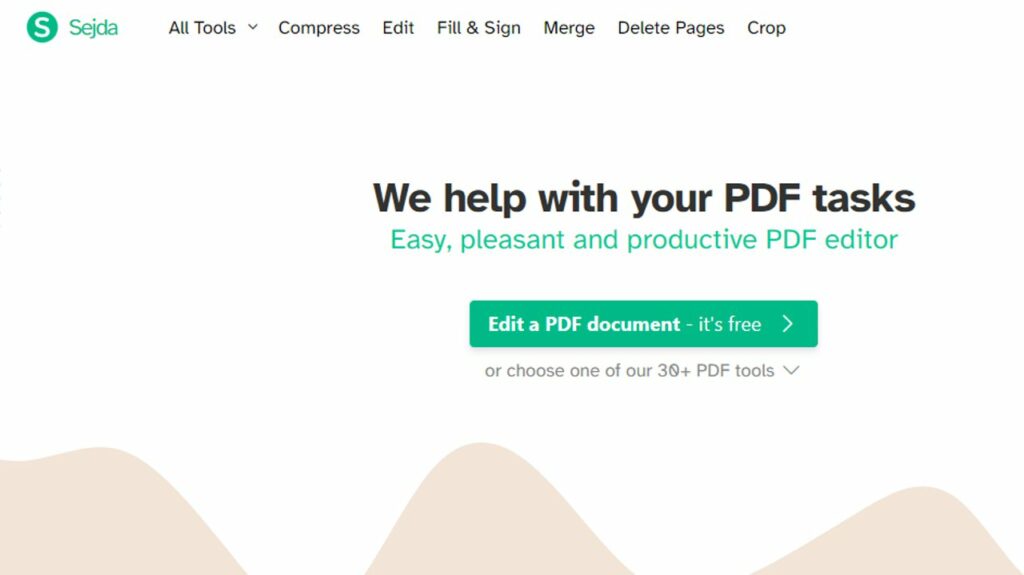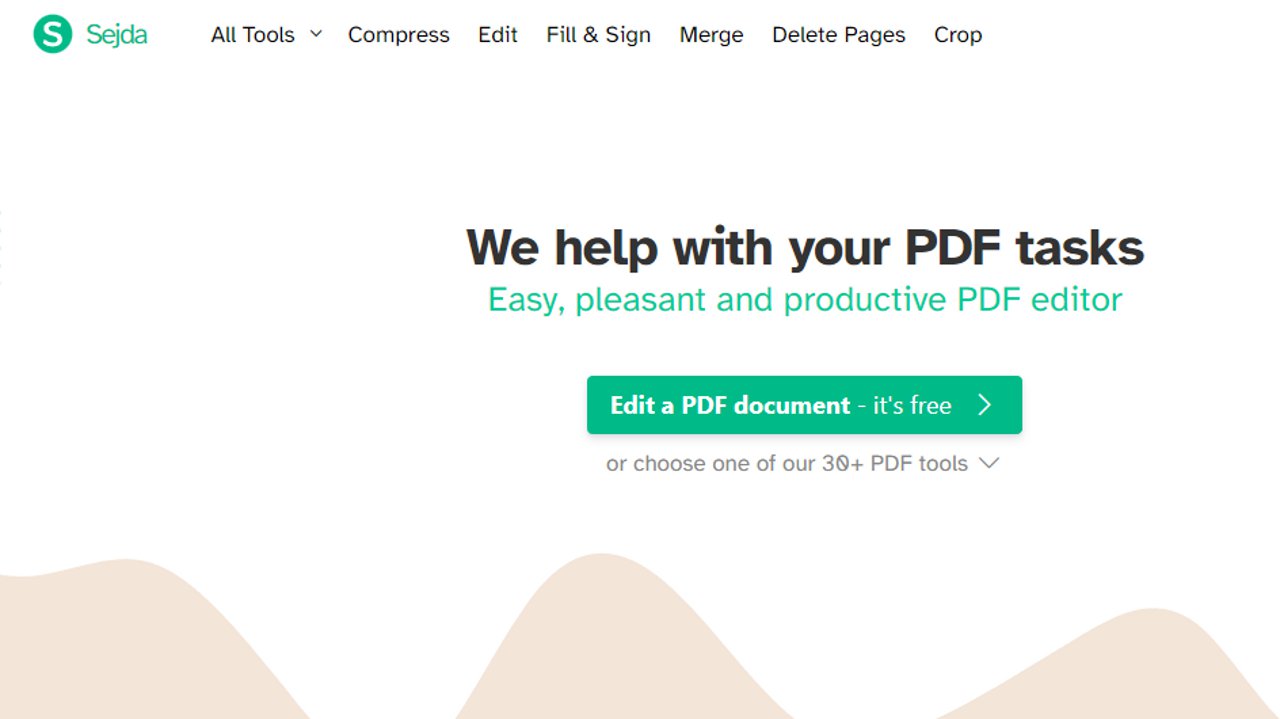 Another such online tool is Sejda which offers a variety of features to edit, create and manage PDF documents online. One can perform any operations on a PDF document as per their needs. They can simply edit the PDF document or choose from over 30 PDF tools to perform any action. All uploaded files are automatically deleted from Sejda after two hours. So you can use this converter for editing some sensitive documents without being tense about your data getting leaked. Sejda limits you to work on a maximum of three tasks in one day, one file at a time. Also, the file size is limited to 50MB or 200 pages. Otherwise, you have to weekly, monthly or annual subscriptions.
ALSO READ: How to optimize battery of a Windows laptop?
How to Block and Unblock contacts on Whatsapp? Tech guide for you
EasePDF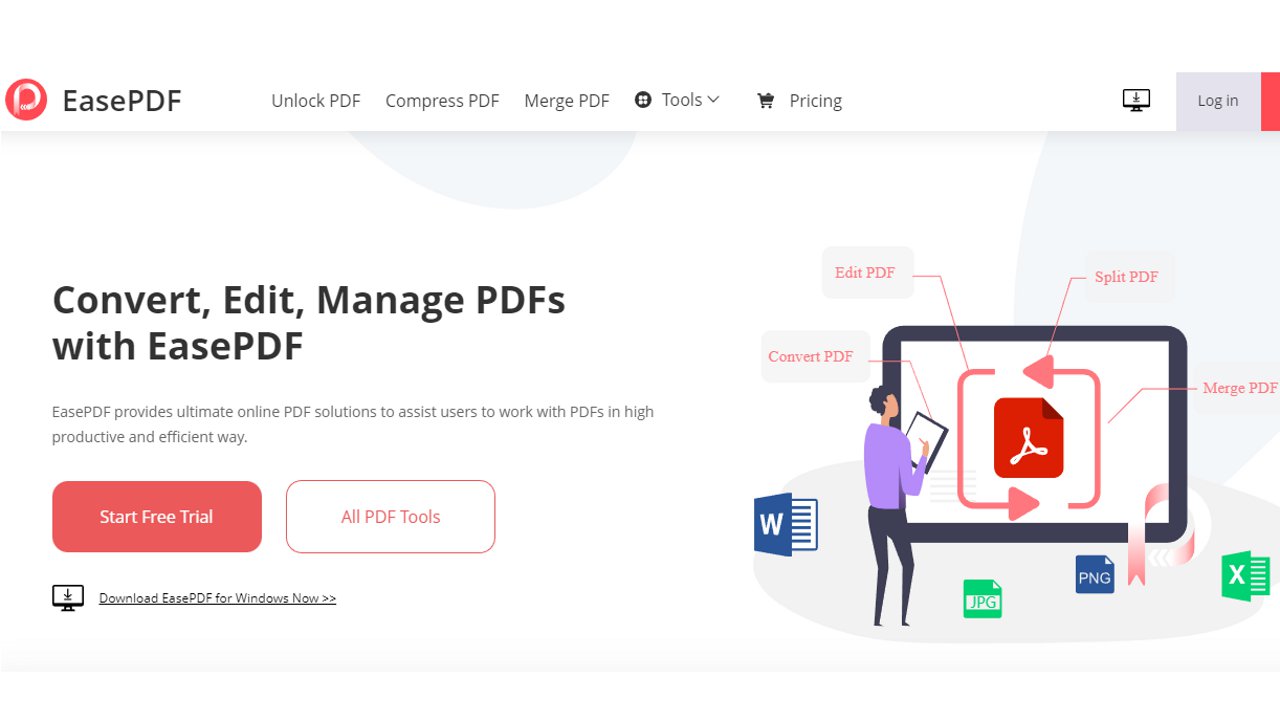 EasePDF is another online tool that makes it easy to work with PDFs freely. The converter allows you to convert Word and Excel files to PDF, unlock, split, merge, rotate, and edit PDFs. There are over 30 PDF tools provided in EasePDF. EasePDF allows you to convert PDFs to Word, HTML, RTF, PPT, and many more formats. In addition, you can convert multiple files together with this PDF converter. The PDF files which you upload in EasePDF are deleted after 24 hours. So you don't need to worry about the safety of the documents we upload on their server. EasePDF limits you to two tasks in 24 hours. Also, you can work on the PDF file with less than 10MB and a maximum of 50 pages.
PDFescape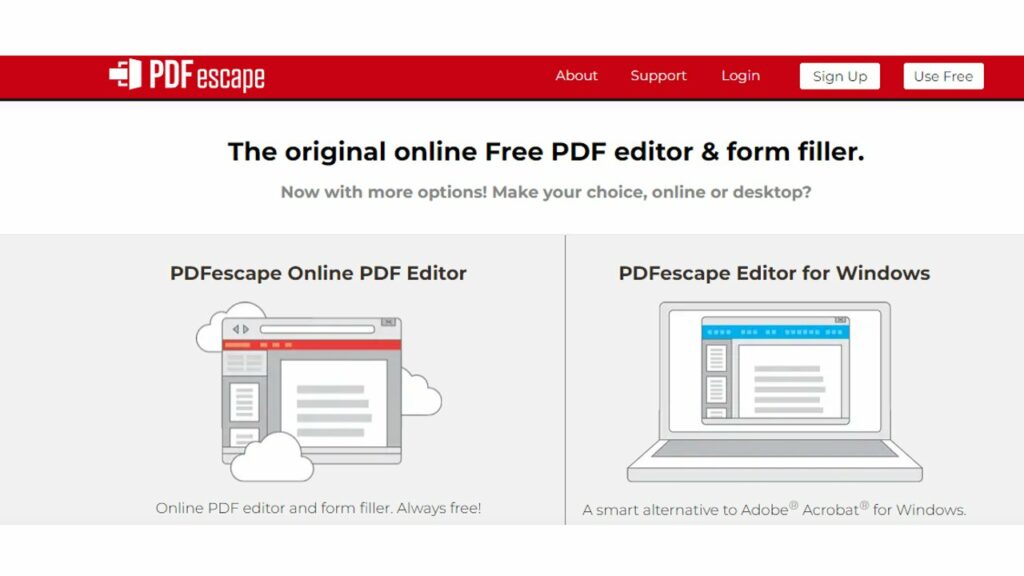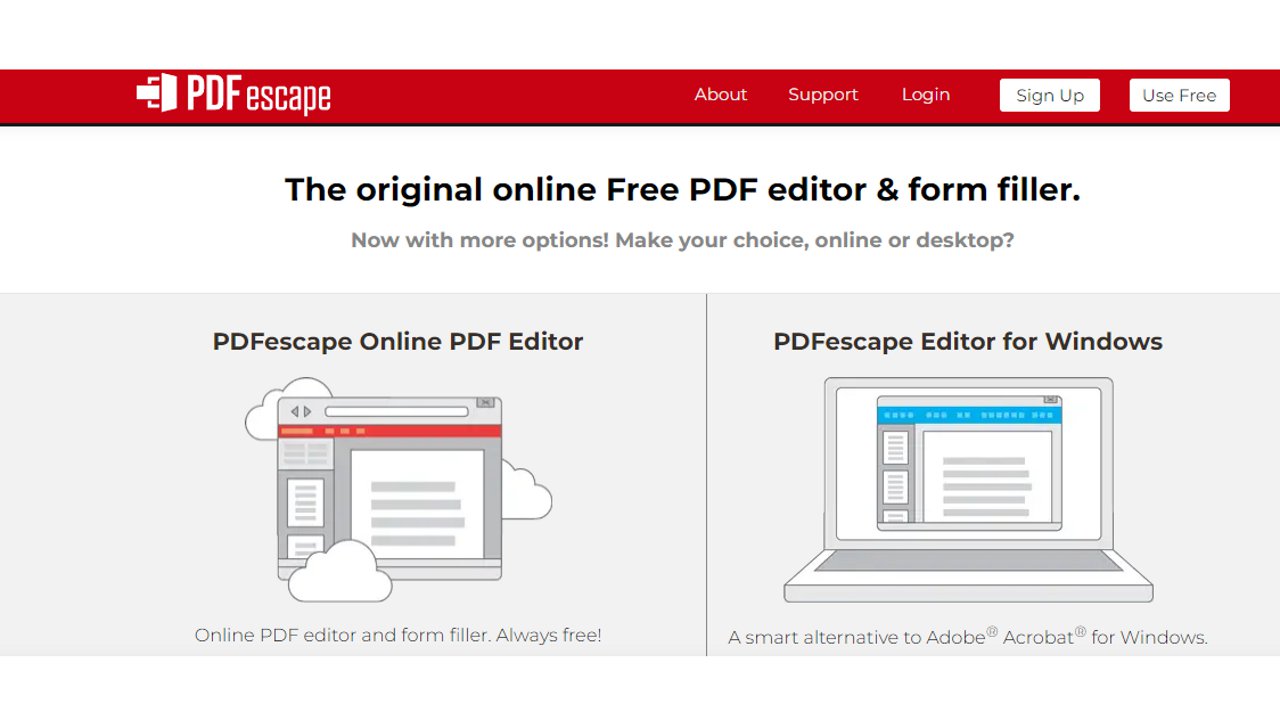 PDFescape is a free online editor to edit PDF files. It will allow you to add your own text, images, links, form fields, etc to PDF files. The free tool includes a set of PDF editing and annotation tools. These include for changing text font, color, and size, Adding or removing text, Cropping, rotating and splitting PDFs, Inserting, deleting, and extracting images, and Adding or removing watermark. The converter is available for free to use with files up to 10 MB or 100 pages, and you can't store more than 10 files.
Conclusion
In this article, we listed free PDF editors to provide you with a list of the best editors. These tools are easy to use and can offer you the desired results without spending a penny. We hope this list has helped you find the perfect tool for your needs. If you have any other suggestions, you can let us know in the comments below.