Xiaomi, which recently climbed up the charts at occupying the most shares in the Indian market, has been popular for not just their smartphones that sell at affordable prices but also their carefully curated and aggressive market strategy. While the company sells thousands of units in India through its cleverly scripted flash sales, one thing to be noted is that it does so by bringing only a fraction of those devices to the country.
The Chinese smartphone manufacturer has never been able to launch most of their flagship smartphones and some reports recently indicated that Xiaomi co-founder Lei Jun did reveal that its recent-most flagship Mi Mix 2S wouldn't be the best fit for the India crowd. He even confirmed the same by saying "Our team has limited bandwidth, so right now there are no plans to bring the Mi Mix 2S to India".
Which brings us to the list of high-end devices that Xiaomi decided to skip launching in India for the sole reason that it won't sell well. While we've come to know Xiaomi as a smartphones manufacturer, there are a dozen other products that it sells ranging from notebooks and TVs to smart home & health appliances, stationaries and other accessories. Here we look at the top 5 Xiaomi devices that India missed out on.
Xiaomi Mi Mix 2S
Probably the most recent device in the list, the Mi Mix 2S was launched a month ago as the successor to the Mi Mix 2 with a bezel-less display that didn't need a notch to go with. The 5.99-inch 18:9 display was elegantly designed with no bezels whatsoever on three sides of the phone with only the bottom side having some chin owing to the front-facing camera. The device came with curved edges, a ceramic back and aluminium frame which was made to be as strong as the device looked.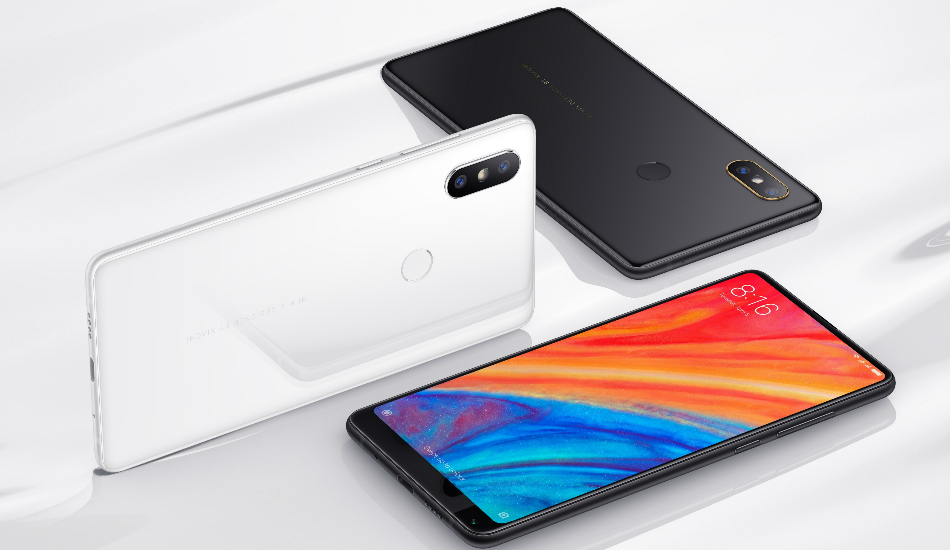 The Mi Mix 2S is powered by the industry's latest Qualcomm Snapdragon 845 with Adreno 630 graphics and configurations of up to 8GB of RAM and 256GB of onboard storage. Xiaomi also added its own Qi Wireless charging to the device along with a 7.5W quick charge. The Mi Mix 2S features a single shot dual camera with two 12-megapixel sensors at the back, vertically aligned like we saw on the iPhone X. The dual pixel Sony IMX 363 sensor makes the Mix 2S a flagship in terms of imaging if its specs hadn't won you over. The device comes with the latest Android Oreo interface with the company's MIUI 9 skin on top.
The Mi Mix 2S sells for a starting price of 3,299 yuan (approx. Rs34,900) for the basic variant of the phone while the most expensive version is available in China for an asking price of 3,999 yuan (approx Rs 42,300).
Mi 6
Xiaomi introduced its flagship Mi 6 smartphone exactly a year ago and back then it equipped industry's high-end hardware housed inside a premium build. The device was launched as a direct rival to Apple's then flagship iPhone 7 and the Samsung Galaxy S8. The Mi 6 was powered by Qualcomm Snapdragon 835, the same chipset which powered the $549 Galaxy S8.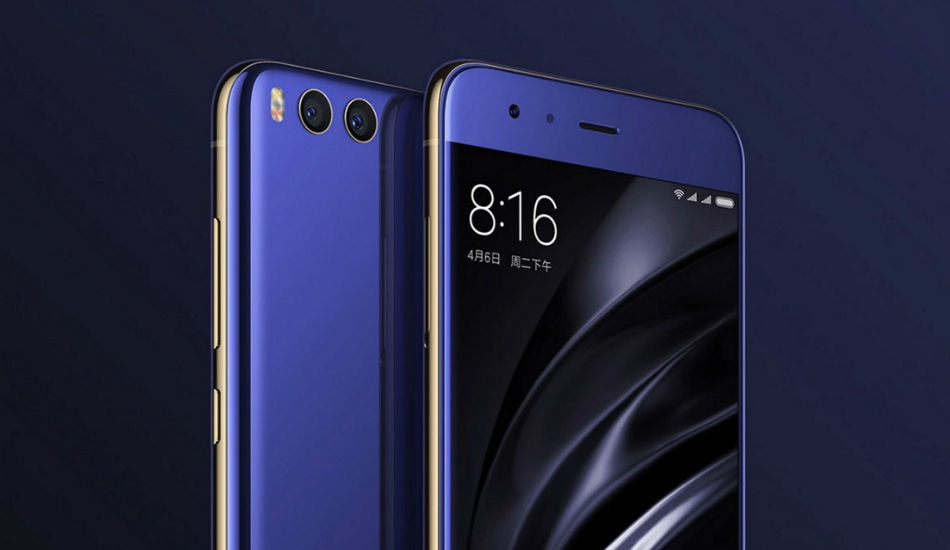 The Mi 6 featured a 5.15-inch 1080p display with a maximum brightness of 600 nits housed inside a glass plus stainless steel body that made the device splash resistant. The glass-clad back came in four different colours; Black, White, Blue, and Gold. The device was one of Xiaomi's firsts to employ a dual camera setup at the back with its two 12-megapixel sensors which seem to be the inspiration behind imaging department on the latest Mi Mix 2S.
The Mi 6 was available with the highest configuration that read up to 6GB RAM and 128GB of onboard storage for an asking price of 2,899 yuan (approx. Rs 30,600). There also came a premium ceramic edition variant that included an 18K gold finish for 2,999 yuan (approx. Rs 31,700).
Mi Note 3
A need for a slightly larger version of the Mi 6 saw Xiaomi launch the Mi Note 3 in September 2017 which was nothing but an iPhone-like device running Android. While its predecessor Mi Note 2 was heavily inspired by Samsung's Note 7, the Note 3 was headed toward a totally different path. Its design, the rounded edges, the home button and the rear dual cameras bore a striking resemblance to iPhone's Plus versions.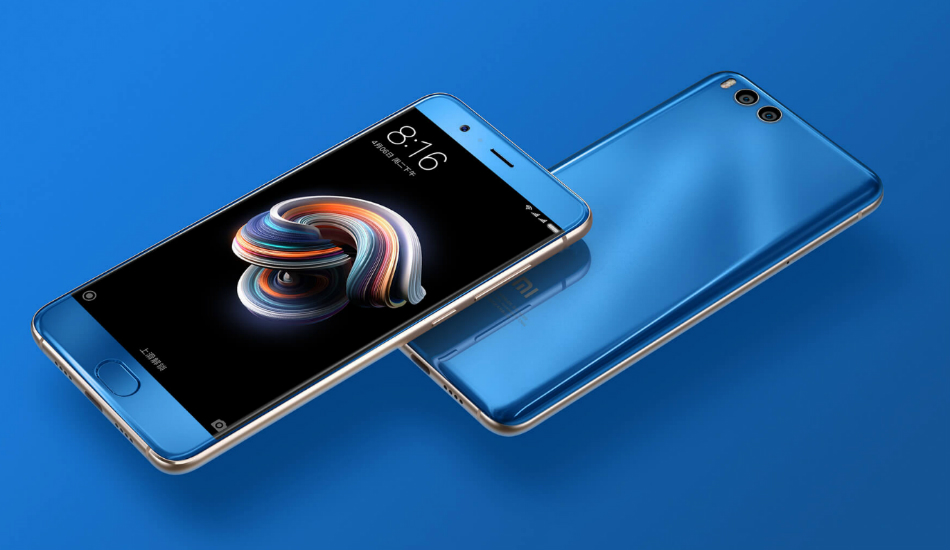 The Mi Note 3 featured a 5.5-inch FHD display with a resolution of 1080 x 1920 pixels housed inside a thinner 6-inch form factor. The device nailed all points accurately on bringing the premium factor with a solid, glossy glass panel at the back which was also lightweight when inside a pocket.
The Note 3 was powered by Qualcomm's mid-range Snapdragon 660 coupled with 6GB of RAM and 128GB of onboard storage in the most expensive variant. The included 3,500mAh battery at that point meant the device was built for heavy usage and it ran o Android 7.1 Nougat with MIUI 8.5 on top.
Among the many great things to consider, the Mi Note 3 featured a beefy 12-megapixel dual camera setup with optical image stabilization and 4K video recording. There was also am equally capable 16-megapixel front-facing shooter which was AI-powered for a certain beautification mode that we've come to see.
Though the device started at 2,499 yuan for the 6GB + 64GB version, the highest 6GB + 128GB Mi Note 3 was launched for 2,999 yuan (approx. Rs 31,700)
Xiaomi Mi Gaming Laptop
Another recent most device in the listing is the Mi Gaming Laptop which was launched four weeks ago, the company's first foray into machines that are relayed heavily the performance end. The machine which has still not seen the light of the day in many markets would be one of the powerful laptops to arrive in India since it features the top of the line NVIDIA GTX 1060/1050 Ti as its GPU.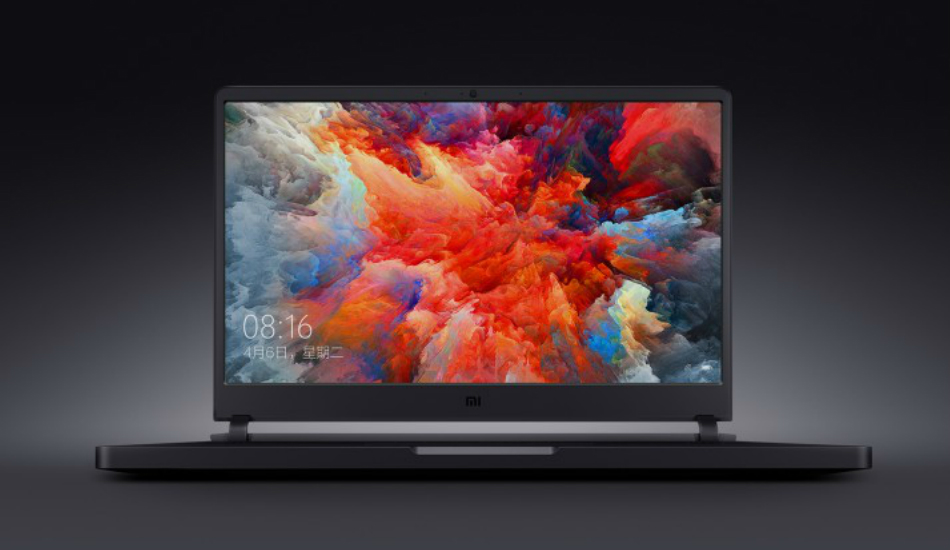 The MI Gaming Laptop is a 15.6-inch device that houses the 7th generation Intel Core i7 processor with up to 16GB of RAM, 256GB SSD and 1TB of HDD storage. The device quickly managed to get acknowledges due to its beastly specs and a cooling system that makes the Mi Gaming laptop the coolest high-performance notebook on the market. The device also comes with turbo cooling that effectively cools down the machine in cases of extreme heat. There is an RGB illumination on the keyboard as soon as you turn on the device with customizable colours and zone with 5 keys that will be capable of being programmable.
Xiaomi has made the Mi Gaming Laptop available for a starting price of 5,999 yuan (approx. Rs 63,500) while the most expensive version of the same with NVIDIA GTX 1060 sells for 8,999 yuan (approx. Rs 95,250).
Xiaomi Mi Notebook Pro
While Xiaomi's Air notebooks stressed more on portability, the need for an equally performing laptop saw the launch of the Mi Notebook Pro. The Mi Notebook Pro is not only an all-around performer but it was also as much an ultrabook like the Mi Notebook Air, weighing it at only 1.95 Kg.
Having released at the end of last year, the Mi Notebook Pro features the industry's latest 8th generation Intel Core i7 8550U quad-core CPU with an NVIDIA's GeForce MX150 GPU that has a dedicated Video RAM of 2GB. The laptop can be configured to up to 8GB RAM and 256GB of SSD with no additional space for an HDD storage.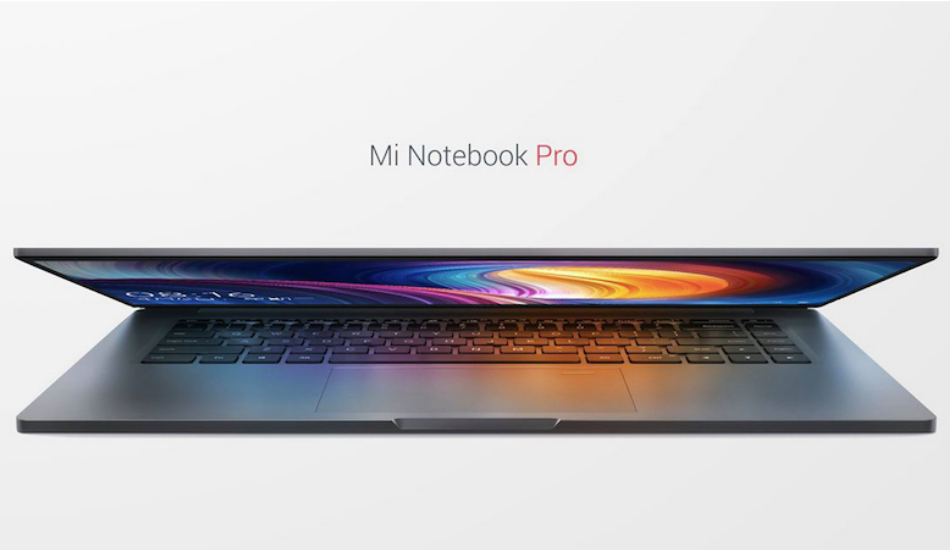 There's a 15.6-inch display that covers 72 percent of the NTSC colour gamut and is protected by a Corning Gorilla Glass. At the time of its launch, Xiaomi claimed that the machine will have a 19 percent bigger backlit keyboard than Apple's MacBook Pro with a significantly sized touchpad and fingerprint reader below the keyboard.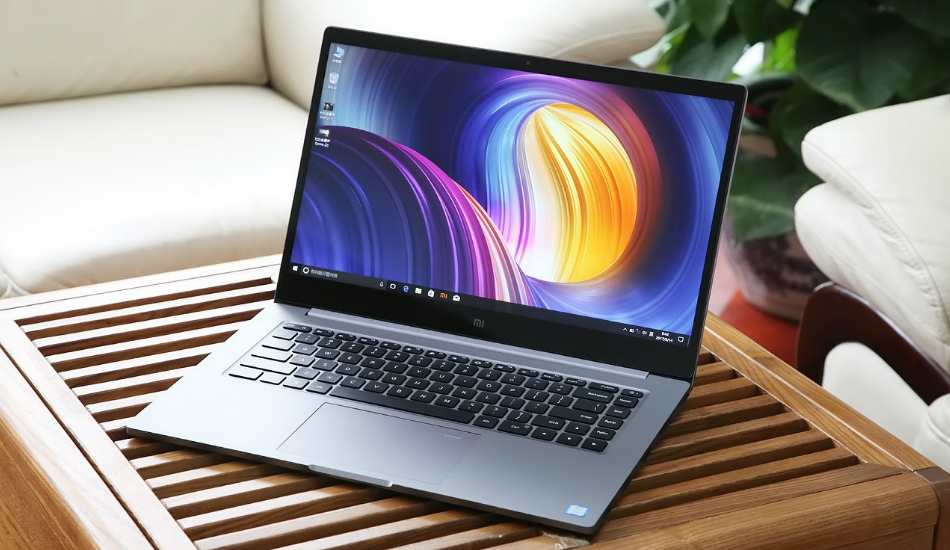 As much as cloning towards the MacBook Pro was considered, the Mi Notebook Pro featured a 60 watt-hour battery that could be charged through the USB-C port with fast charging support, just like that of its Apple counterpart. In terms of pricing though, the Xaiomi machine was significantly cheaper than its competition with a starting price of 5,599 yuan (approx. Rs 59,300). The Mi Notebook can, however, be configured to up to 16GB of RAM, Core i7 and 256GB SSD for an asking price of 6,999 yuan (approx. Rs 74,100).
Surprised at what you've missed out on? There's a lot more and it's time the Chinese company takes a new approach towards India, one that certainly sees that newer products finds its way to India and not in a way where consumers have to wait for flash sales, just to get disappointed.