Television market in India has seen improvements and advancements in the recent past. Most of the technology advancements generally happen on the upper price segment while the budget segment is where manufacturers tend to go head to head for 'value for money' proposition especially after Xiaomi introducing TVs at an affordable pricepoints.
When it comes to choosing the right budget TV for your room, it becomes a difficult task with the plethora of options available in the market. So without further ado, let's have a look at the top 5 Budget TVs in India which are priced at less than Rs 30,000 and are available in the market. Note, that we haven't stick to a particular screen size in this one.
Xiaomi Mi LED Smart TV 4A 80 cm (32) – Rs 13,999
After enjoying an impressive success story in India with its smartphones, Xiaomi ventured into the television business with Xiaomi Smart TV 4A. Xiaomi launched Mi LED Smart TV 4A 32-inch in March this year for Rs 13,999. The TV is available for purchase on the company's official store, Mi Home stores and Flipkart. The entry-level Mi TV 4A 32-inch Smart TV packs in a resolution of 1366 x 768 pixels and 60Hz refresh rate along with a response time of 6.5ms. With its smooth 60fps frame rate, the Mi TV 4A comes with a dual 10W audio unit providing seamless entertainment in an affordable package.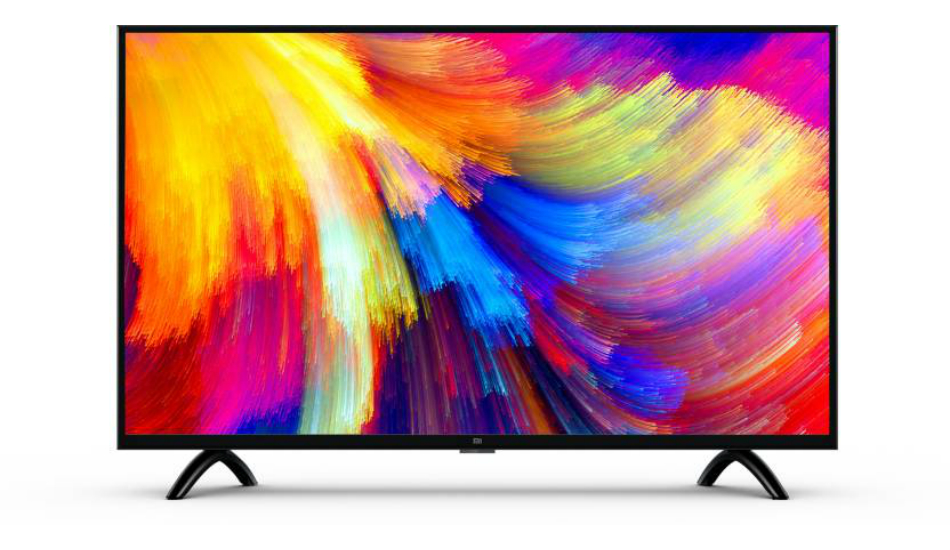 The Mi TV 4A is powered by 1.5GHz quad-core Amlogic processor along with Mali-450 MP5 GPU. The television is backed by a 1GB of RAM and 8GB of internal storage. The Xiaomi TV comes with three HDMI ports, three USB ports, an Ethernet port in addition to WiFi 802.11 a/b/g/n as well. The TV also comes with an 11-button Mi Remote that connects to the TV unit with Bluetooth, needing you not to point the remote to the television directly and packs in several AI features and voice gestures control. The television also comes loaded with DTS sound for a better listening experience.
The TV features Xiaomi's "Patch Wall" software, which is an AI system that can predict content based on what you've watched already has been blended fantastically. Also, a provision has been made to sync in content from the set-top box so that one can use the TV's remote control to manage it. As per Xiaomi, Patch Wall is India's first TV OS that brings all the content from your Set Top Box & seamlessly integrates right on your homepage. The TV will support all the major set-top boxes out of the box. That's over 35K+ DTH/Cable operators across 48 different brands. The Patch Wall comes with language support for 15 Indian languages, 500,000 hours of special content in collaboration with streaming content providers in India.
Xiaomi's Mi TV 4A also comes with Screen Mirroring feature with which you can enjoy content from other smart devices on a bigger screen. You can even control this TV using your Android phone that is connected to the same Wi-Fi.
Thomson LED Smart TV B9 Pro 80cm (32) – Rs 13,499
The French-based television manufacturer, Thomson is also one of the most recent brands to penetrate into the Indian television market. The European brand launched theSmart TV B9 Pro 80cm (32)at a price tag of Rs 13,490 in April this year. The model is powered by 1.4GHz ARM Cortex CA53 processor along with Mali-T720MP5 GPU. The television is backed by a 1GB of RAM and 8GB of internal storage.
Thomson's 32-inch TV is equipped with the Samsung's HD Ready panel with 1366×768 pixels and 60Hz refresh rate. The Smart TV packs in 450nits of brightness which is comparatively higher than its competition. It has a Grade A+ panel for enhanced colour transparency and the highest dynamic contrast ratio of 200000:1 among the bunch. The television comes with 20-W output speakers that enhance your viewing experience with clear audio. You can utilize the 5-sound Mode for rich audio and do away with the need for any external speakers.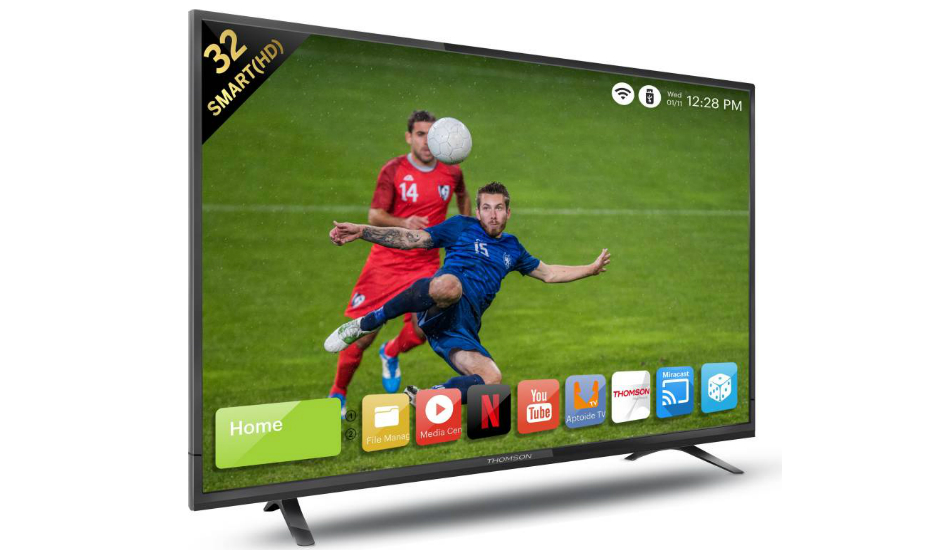 Further, the television runs on Android 5.1.1 operating system with Youtube, Gmail, Facebook, Twitter, and Netflix, all preloaded into the Smart TV. There's an inbuilt App Store which allows you to stream unlimited content and Live TV. As far as connectivity is concerned, the television is equipped with three HDMI ports, two USB ports, a headphone jack, Digital Audio Output, RF Connectivity Input and output, most of them accessible from the sides.
The TV has 10,000,000 Hours of Content from various apps that include entertainment in 10 different Indian languages and 15 International languages. There is the availability of content in various Indian languages: Hindi, Tamil, Malayalam, Kannada, Telugu, Punjabi, Bhojpuri, Marathi, Bengali, Gujarati, Oriya, Sinhala, Urdu, and Rajasthani. Additional features include Automatic Volume Level, Digital Media Player Content, Noice Reduction 3D, Sports Mode and Total surround.
TCL iFFALCON F2 99.8cm (40 inch) Full HD LED Smart TV – Rs 19,999
TCL announced a new Smart TV brand for the Indian market, dubbed as iFFALCON in April this year. The company introduced three new models under the new brand including iFFALCON 32F2 for Rs 13,499, iFFALCON 40F2 for Rs 19,999 and iFFALCON 55K2A for Rs 45,999. Here we are taking iFFALCON 40F2 for Rs 19,999 into consideration.
The 32-inch TCL-made TV is a bezel-less LED Slim HD Ready TV that comes with a resolution of 1366 x 768 Pixels and a viewing angle of 178 Degrees. The iFFALCON still comes with a lower static contrast ratio of 6000:1 with audio support from Dolby. The iFFALCON 32F2 is powered by a Dual Core A9 processor that's coupled with a Dual Core Mali GPU, 768MB of RAM and 4GB of internal storage.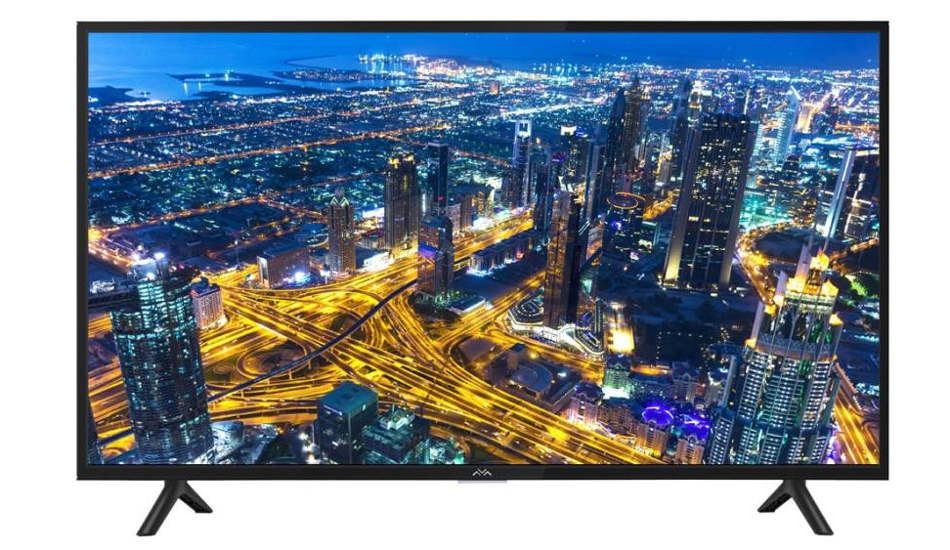 On the software front, the TV equips the company's iFFalcone Launcher that allows users to switch through various content swiftly with intelligent recommendations and a wide range of downloadable content that can be accessed from over the 500 apps in the App Store that can be installed at any time. In terms of connectivity, the 32F2 features three HDMI ports, two USB ports, a headphone jack and an Ethernet RJ45 port for the Internet.
The Smart TV feature the latest version of App Store with a wide range of range of downloadable content from over 500 applications ranging from video-on-demand, social, gaming, music, and photo sharing. With this feature, you can directly download and install your favourite apps. It comes preinstalled with Netflix and YouTube. The TV features have T-Cast, an integrated feature which allows users to operate the TV via their smartphones. You can also cast a YouTube video from your mobile phone to your TV.
iFFALCON F2 also comes with Dolby decoder and supports a variety of audio and video formats, including the latest coding system, from the antenna to the USB and other input channels such as H.264/MPEG4/MKV/AVI/MP4 video coding. For safety, the smart TV features lightning protection, fast heat ventilation, and wide voltage range. The TV consumes lower power and is moisture-proof to offer the highest level of safety and quality for you and your family.
Vu Iconium 109cm (43 inch) Ultra HD (4K) LED Smart TV – Rs 29,999
This 43-inch VU TV is available for Rs 29,999 on Flipkart and comes with an A+ Grade pure prism panel that gives you a deep and detailed picture by eliminating ambient light reflection. The TV is equipped with the 4K Ultra-HD display with the resolution of 3840×2160 pixels and 60Hz refresh rate for blur-free picture quality. Further, the televisions feature Dolby Digital technologies and boast with 10W x 2 box speakers.
The TV comes with Inbuilt Box Speakers that are jumbo in size and feature a box type design that is effective in creating more studio separation than a traditional TV. It runs on the Android 7.0 Nougat operating system and has a Smart and interactive UI. Its remote control has shortcut buttons for YouTube, Hotstar, App Store and Media which allows you to stream your content at the click of a button.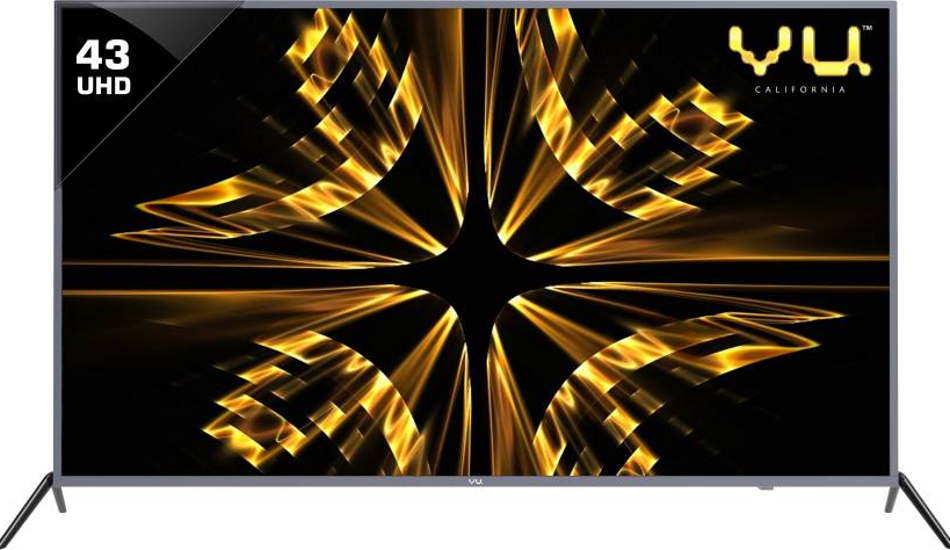 Using the Eshare function, you can use your smartphone as a remote control to control the TV's functions as well as share photos, videos and music to your TV from your Android or iOS device. This TV has an App Store that comprises numerous apps for videos, music, games, news, social networking, etc., that have been optimized especially for VU TVs. The TV comprises an ADS Panel that has a microlens optical design which gives you a true high definition experience through high transmittance of every picture.
The TV features Smooth Motion Rate with which TV uses proprietary motion enhancement to create and insert frames into a picture. Further, the TV comes preloaded with applications like YouTube, Hotstar, YuppTV, Hungama, Spuul, Facebook, Skype, Netflix, TV Master for Clean My TV. The television come with the IR Remote Controller with the Bluetooth connectivity option so you don't have to point at the TV to control it. On the connectivity front, it has three HDMI ports, two USB, 3.5 mm Headphone jack, HDMI ARC/CEC, Bluetooth, WiFi, Ethernet port.
Kodak 122cm (50 inch) Full HD LED Smart TV – Rs 29,999
Lastly, we have taken the Kodak 50 inch Smart TV which is available for Rs 29,999 on Flipkart. The Smart TV comes with a 50-inch full HD display with a screen resolution 1920 x 1080 pixels with 60Hz refresh rate for blur-free picture quality. Featuring up to 178-degree-wide viewing angle, the LED display of this smart TV lets you enjoy the onscreen action from almost any angle.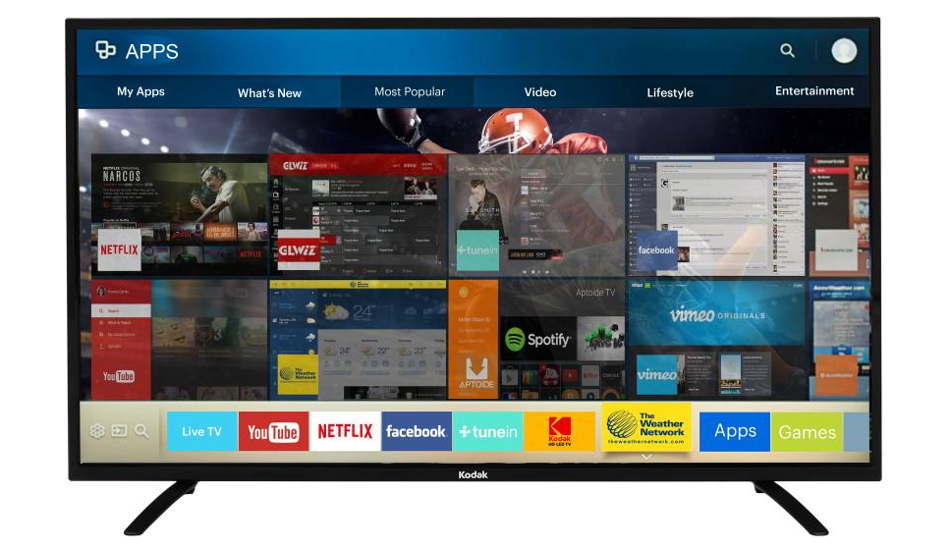 The TV also boasts Dynamic Picture Enhancement technology, the blacks will be darker and the whites will be brighter, giving you a balanced contrast and brightness ratio. All your visuals will be rendered in sharp and rich detail, so you know exactly what's happening on the screen without having to squint at it. The television is powered by a 1.3GHz dual-core processor. The TV is backed by a 1GB of RAM and 8GB of flash storage.
The TV runs on the Android operating system. Users will be able to download all major apps from the Aptiode Store through the TV will come pre-installed with Netflix, Hotstar, Miracast, Youtube and Aptiode TV. In terms of audio, the Kodak TV comes with 2 10W speakers, which the company claims can deliver richer sound output. There are different modes as well including Standard, user, music, movie and sports. Further, the television comes with LAN connectivity and one can also screencast your mobile devices to the television. Two HDMI ports and two USB ports offer you multiple connectivity options.