While on the verge of announcing its own Originals streaming service in India, YouTube is also testing an Instagram-like Stories section which if not obvious is called 'Stories' as well. Having introduced first in Snapchat a couple years ago, the Stories section has been slowly drifting toward each and every popular social media service including Instagram, Facebook and WhatsApp and now finds its way to largest video streaming service in the world.
According to AndroidPolice, YouTube's imitation of the Stories section doesn't stop there as the feature itself looks similar in UI to the one of Instagram. The only way you'd be able to distinguish an Instagram or YouTube story is through the red-ring that surrounds a new Story which is apparent to the main colour of the brand that is YouTube.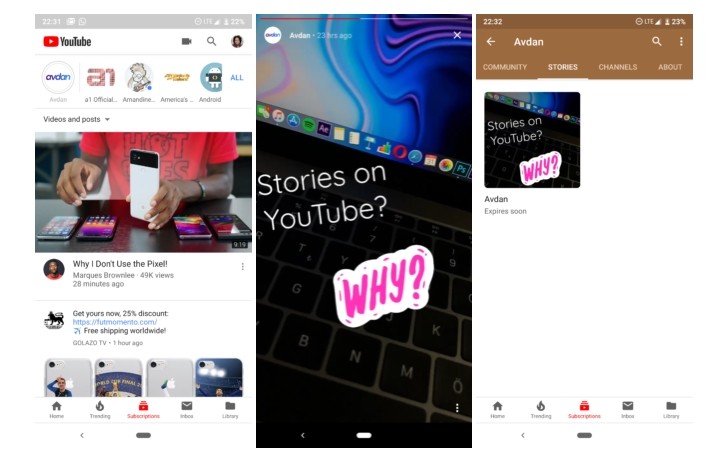 Currently, YouTube doesn't support an option to reply to a story but since the feature is on its testing phase, we can expect that to change by the time it's rolled out to a wider crowd. If the stories have been rolled out for you, you can create one by tapping the 'Add video' on the top right corner and pick your option. If you're not able to do that, better wait for Google to make the server-side change for you till you're rolled out the Stories feature.
All of this brings us to the question – does YouTube really need stories to its streaming service or is this update a move to mock Instagram for launching its standalone long-format IGTV service.