At a global event held in Beijing, Xiaomi today unveiled its first 64MP smartphone imaging technology which will first debut through a Redmi-branded smartphone later this year. The Chinese company also revealed there will soon be 108MP camera sensors in smartphones as well.
As was expected earlier this week, Xiaomi's 64MP smartphone technology will be powered by Samsung's ISOCELL GW1 64MP sensor. The GW1 sensor uses ISOCELL Plus technology to create a pixel-to-pixel barrier to reduce light interference between pixels and consequently improve colour reproduction.
The 1/1.7″ sensor features a 1.6μm pixel size and will be able to output 64MP photos with a resolution of 9248 x 6936 pixels, 38 percent more pixels than a 48MP camera. It comes with support for real-time hardware-supported high dynamic range (HDR) of up to 100-decibels (dB) that provides richer hues.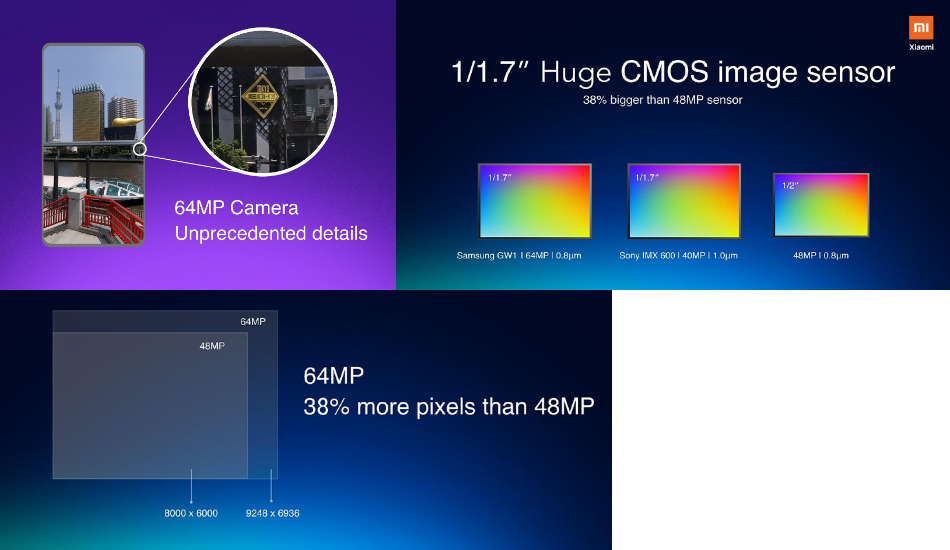 The GW1 features smart ISO supported by Dual Conversion Gain (DCG)technology, which intelligently adjusts the ISO sensitivity based on ambient light intensity. To achieve the best signal-to-noise ratio, the GW1 sensor uses low ISO in high-brightness environments and high ISO in the dark-light environments.
Xiaomi has also disclosed that the 64MP smartphone imaging technology will first appear on a Redmi smartphone in India in Q4 2019. Judging by the timeline, the latest camera technology could debut with the Redmi Note 8 which is expected to debut by the end of this year and was recently confirmed to be in the works by Redmi GM Lu Weibing.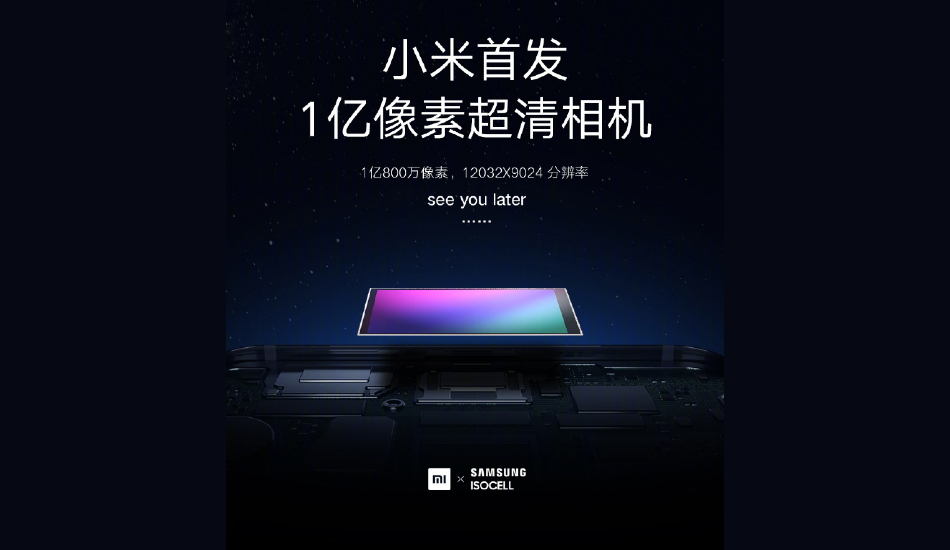 Xiaomi also teased a 108MP camera made by Samsung. The camera is touted to be designed for an upcoming Mi smartphone and could capture images at a resolution of 12,032 x 9,024 pixels. The posted shared by Xiaomi on Weibo reads "see you later", meaning the ISOCELL Plus technology will be created in collaboration with Samsung.