WhatsApp has announced a new feature that will allow the group administrators to restrict participants from sending messages to the group. The new feature is known as Send Messages and it is rolling out to Android, iOS and Windows Phone users across the globe.
There will be a menu option of Send Messages under the Group Settings, which has two options: 'Only Admins' and 'All Participants'. When you click on the former, then the participants will not be able to send messages, photos, video etc to the group, reports WABetaInfo. WhatsApp will inform all the participants present in the group about the change in settings.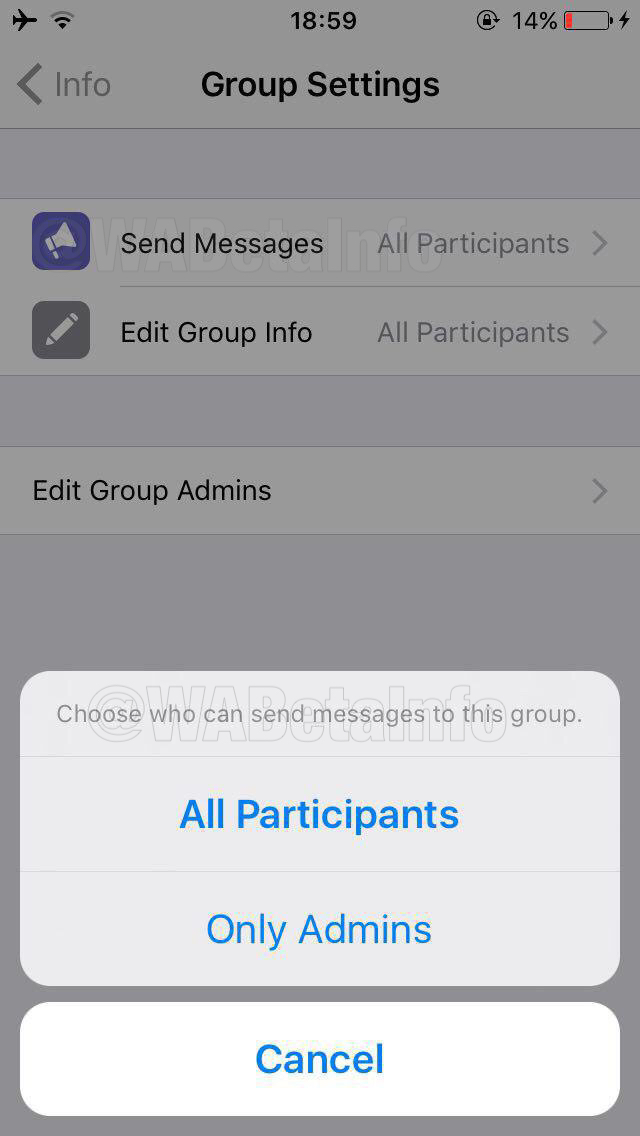 Further, once the option is activated, WhatsApp will hide the chat text bar and instead shows a footer to alert users that 'only admins can send messages'. The report further highlights, that if a user wants to send some very important message to the group, he/she can quickly contact the administrators, so they can temporarily disable this option or they can post the message on his/her behalf.
WhatsApp has been working quite actively to improve the group by giving more controls to admins. The brand recently introduced group description, admin controls, group catch up and participant search in the latest update. Starting with group description, users who have just joined a group will see group description, a short blurb found under group info, at the top of the chat.
Previously, The Facebook's CEO and co-founder Mark Zuckerberg has revealed that WhatsApp will get group video calling feature and sticker support 'soon'. "Voice and video calls are very popular on WhatsApp, and we're excited to share that group calling will be coming in the months ahead. Stickers are also coming to WhatsApp soon," the company said in a blog post.