Vodafone Idea has started aiming to increase profitability from its users as it is now slowly scrapping its entry-level postpaid plans. The move follows Airtel's recent post plan revision which saw the operator cut down its catalogue to just four options, starting from Rs 499.
A month after launching the Idea Select Privilege Program which rolled out for prepaid users, Vodafone Idea is now sending out text messages to its users informing that their low-value postpaid plan will soon be upgraded to a Rs 399 plan, reports ET Telecom. The message further entails that the old plan will no longer be valid from July 10.
The base Rs 399 Nirvana postpaid plan comes with a total of 40GB monthly data with unlimited voice calls and 100 SMS per day. Users will able to carry forward their remaining data to up to a total 200GB to the next month. Users also gain free access to Amazon Prime, Prime Video, Prime Music, Idea Movies & TV, Free Magazines On My Idea App and Idea Select Membership.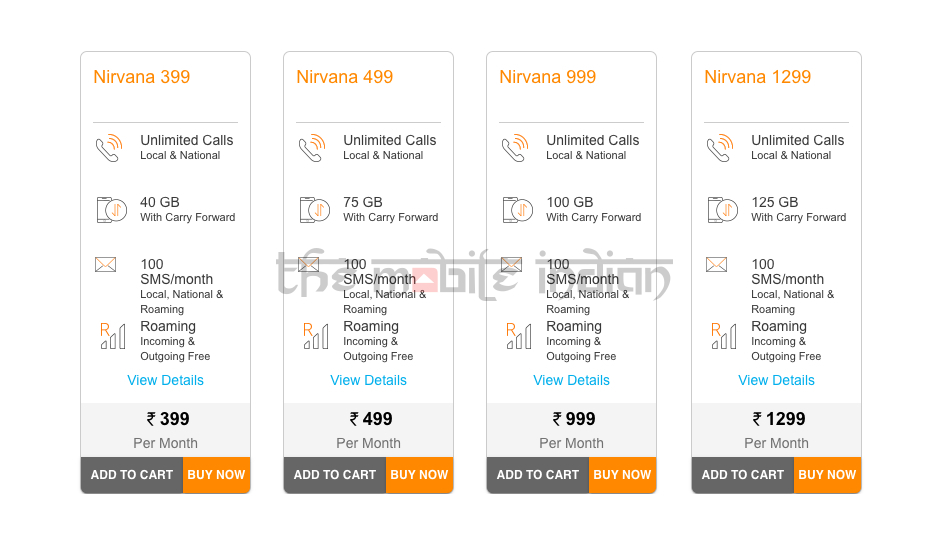 Prior to this, Vodafone Idea offered plans starts at Rs 199 as well as other plans including the Rs 299 and Rs 349 postpaid plans.
Vodafone Idea's latest move follows Airtel's revision of its own postpaid catalogue which now allows users to choose between only four plans – Rs 499, Rs 749, Rs 999 and Rs 1,599. All these plans come with their own Airtel Thanks benefits, which also competes with Idea's Select Privilege membership.
Postpaid users of Airtel have the Rs 499 plan as the cheapest option which offers 75GB of 4G/3G data with data rolling and unlimited voice calling and 100 SMSes per day. The plan will also come with three months of Netflix usage, one year of Amazon Prime subscription, ZEE5 membership to view movies and shows, Airtel TV and handset protection.