The Indian telecommunications provider, Vi, has launched Unlimited International Roaming (IR) Packs. It offer unlimited calls and high-speed data without any speed restrictions, ensuring smooth and uninterrupted connectivity while travelling abroad.
In a statement, Vi noted that a large number of Indian tourists opt for popular travel destinations such as the United States, European countries, UAE, Singapore, and Thailand. To cater to the demand for stable connectivity, Vi's IR Packs are designed to cover these key destinations, which account for 90% of the traffic.
Vi has partnered with global service providers in every destination to ensure seamless connectivity. The "Always On" feature, included in Vi's Postpaid Roaming Packs, effectively prevents additional charges even after the subscription expires.
VI unlimited International Roaming Packs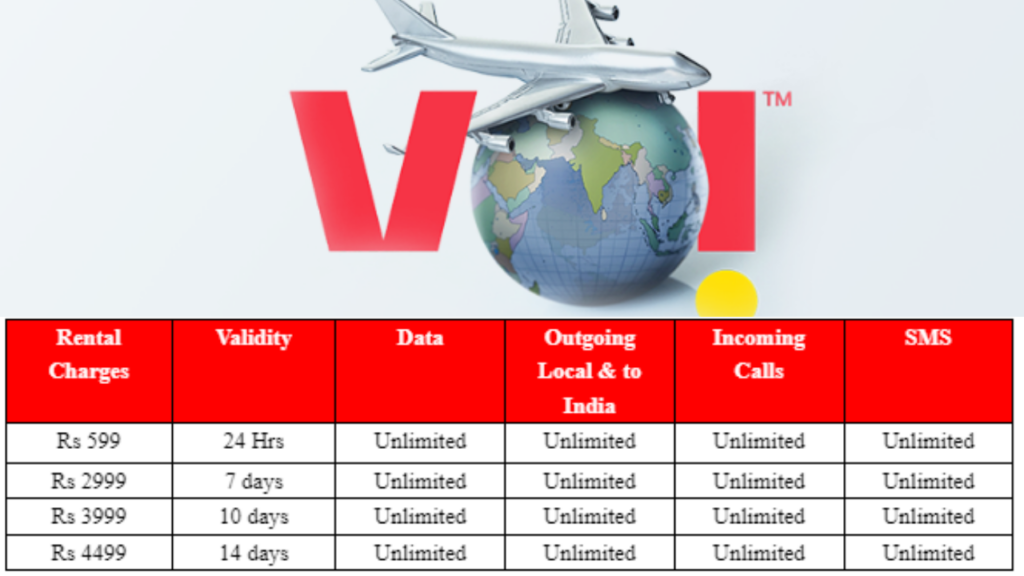 Vi's IR Packs are available at various price points and durations. They offer unlimited data, unlimited outgoing local and India calls, unlimited incoming calls, and unlimited SMS. The packs are as follows:
Rs 599 for 24 hours validity
Rs 2999 for 7 days validity
Rs 3999 for 10 days validity
Rs 4499 for 14 days validity
Read More:
Samsung launched Bespoke Jet AI Cordless Stick Vacuum; also reiterates commitment towards sustainability
Marvel's Spider-Man 2 Release Date Revealed! Prepare for Epic Swinging Action on PlayStation 5

There has been a significant surge in the number of Indians travelling abroad. Even Bharti Airtel shared information about 108% growth in international roaming pack subscriptions at Delhi Airport a week back. To cater to the needs of these customers, Airtel had introduced affordable roaming packs starting at ₹133 per day, which has eliminated the need for purchasing local SIM cards. Furthermore, Bharti Airtel has established an international roaming kiosk at Delhi Indira Gandhi International Airport to support travellers throughout their journeys, providing seamless connectivity and assistance.