Samsung has unveiled a new "LED for Home" range of 'extra' large screen TVs in India for users who wish to adorn luxury cinematic experience at their homes. The new Active LED TVs are available in four different large-screen sizes – 260-inch Ultra HD, 220-inch Ultra HD, 130-inch Full HD and 110-inch Full HD models and will start for a price of Rs 1 crore in India.
Samsung's 'LED for Home' delivers an immersive visual definition for a wholesome cinema experience. The display, due to its modular configuration, can be made to fit into any unique home setting. The Active LED screen uses HDR Picture Refinement Technology to provide better details and colours with no effect from the surrounding ambient lighting.
The Home LED TVs are equipped with Electro-static Discharge (ESD) certification for longevity and will thus run for as much as 1,00,000+ hours. The device comes with flexible front and rear access to critical components in order to ensure quick and convenient maintenance. Due to its Modular Formation Technology, the Active LED screen will allow users to customise the screen size and shape to fit into any desired location.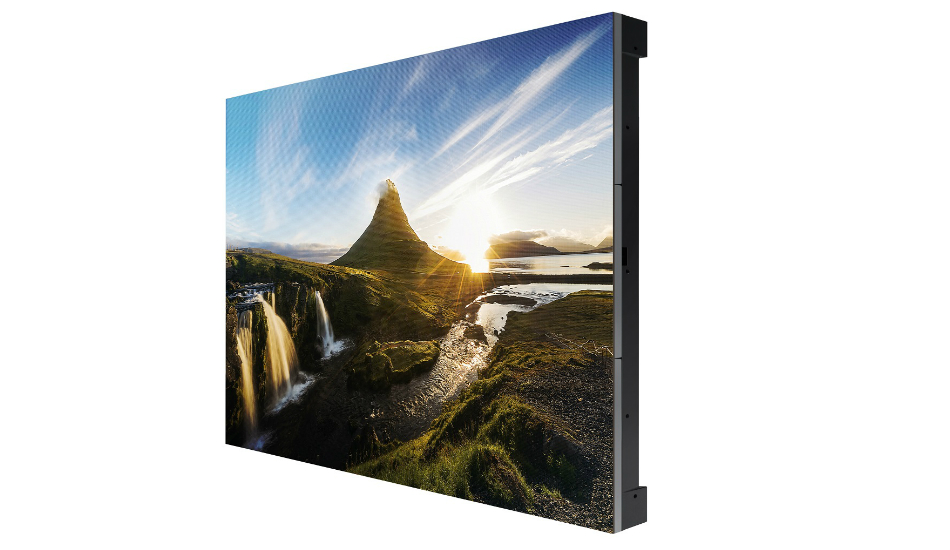 Speaking about the launch, Samsung India Consumer Electronics VP, Puneet Sethi said "The 'LED for Home' harmoniously synchronizes itself with all the elements of the room, offering a hitherto unseen visual experience to consumers. It is designed to transform consumers' living area into home cinema, delivering a perfect mix of pure black, enhanced colours and unimaginable content quality. Samsung believes in the constant pursuit of new innovation and this is another step towards the future of display technology".
The new range of Home Active LED screens from Samsung will start from Rs 1 crore and will go all the way up to Rs 3.5 crore, depending on the size of the extra-large display.