Samsung has announced that it will soon bring its Onyx giant 4K Cinema LED screens to movie theatres in India to offer an improved technical efficiency, visual and audio experience over traditional projector-based operations in the country. Having made its debut during CinemaCon 2018 last month, Samsung Onyx is the first of its kind Digital Cinema Initiatives (DCI)-certified movie theatre screen which offers HDR support and advanced LED technology to massive screens, to be set up at movie theatres.
The Onyx brand of LED screens will deliver a richer black screen with sharper and brighter details through its signature Onyx View technology that also supports HDR content. The latter enables the Onyx display to deliver on-screen content at a higher brightness that's ten times more than conventional cinema projectors and does so with minimum distortion and no interference.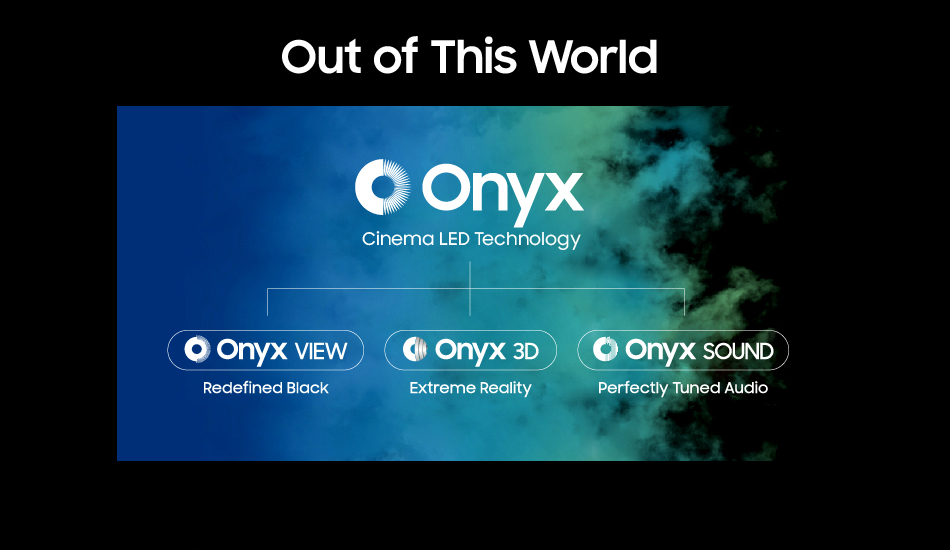 Samsung's Onyx sound technology takes inspiration from its own audio labs and JBL to provide the best audio to a larger crowd than limit itself to a specific section of the theatre. Onyx 3D will allow room for increase colour saturation when rendering a 3D video content and also increase its brightness so that the blurring around the edges doesn't render details like subtitles and smaller visual subjects dark and invisible.
Samsung has claimed that the Onyx screen will be able to adjust itself to kind of ambient lighting and can even be used in scenarios when a theatre is used for a play, sports screenings or concerts. The South Korean consumer electronics giant is keen to capture one-fifth of the market by the next couple of years and will look to install its latest Onyx screen to at least 10 locations after collaborating with PVR Cinemas and INOX in India.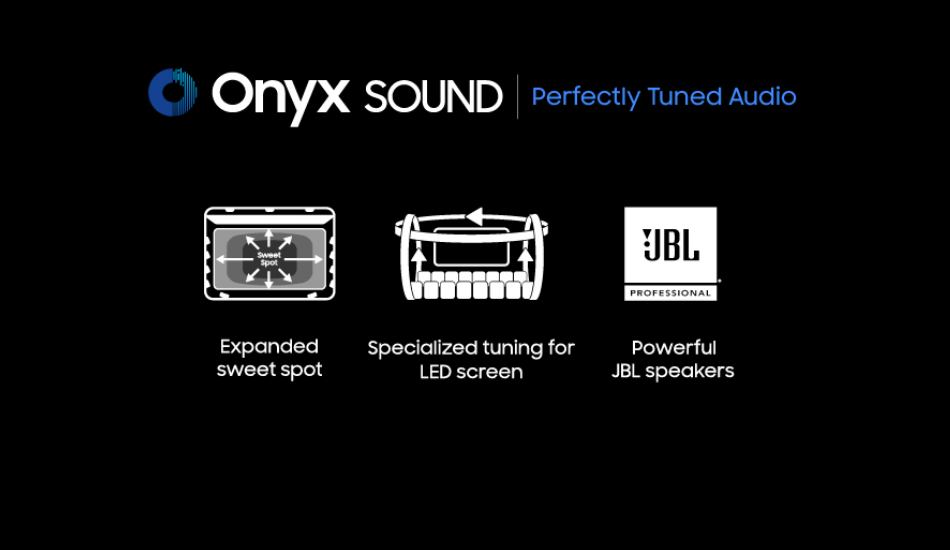 Samsung India's VP of Consumer Electronics Enterprise Business, Puneet Sethi said "There is an installed base of close to 160,000 screens in cinema across the world. Of the 10,000 cinema screens in India, we wish to change at least 20 percent of that to Onyx Cinema Screen by 2020. Witnessing the growing demand for advanced theatre technology from movie experts and consumer alike, Samsung planned to make a radical shift from the theatre projection systems to the LED screen in India. We are introducing a game-changing technology which would showcase the work of our directors as intended and at optimal quality. In addition, it will also offer our movie-goers a new level of viewing environment, immersive in every aspect".