At the Photokina 2018 event in Cologne, Leica has introduced the 64-megapixel medium-format S3 camera with fast RAW shooting and 4K video capabilities. The successor to the Leica S2 which debuted over ten years ago offers a 71 percent boost in picture quality and will be available during Spring 2019.
Following up on Fujifilm's GFX 50R, the Leica S3 will be offering a much larger 64-megapixel sensor with a dual shutter and focal plane model reserved for its regular S-lens system. The camera uses a Leica Maestro II processor and 2GB of buffer memory to allow smoother processing of a large amount of data produced by the 64MP sensor. To achieve sharper details, the S3 uses no low pass filter and the same is helped to autofocus better through the bright and large viewfinder.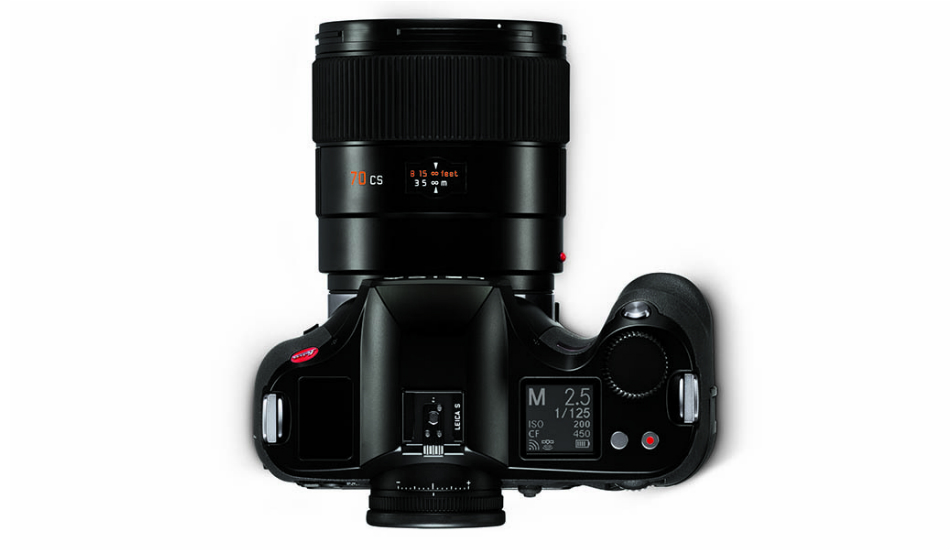 The S3 will be able to shoot RAW photos at 3 frames per second, meaning the medium format camera is well suited for sports photography. The camera has an ISO range of 100 to 50,000 and a dynamic range of 15 stops to handle the harshest lighting conditions.
There's an optical Penta-prism viewfinder which has a magnification of 0.87x, that's significantly higher than its recently released Fujifilm counterpart. The rear touchscreen panel features a 3-inch display with 921,600 dots, all of which is fuelled by a battery which is expected last you to up to 1,000 shots on a single charge.
Leica has also revealed that the S3 will be able to shoot cinema 4K (4,096 x 2,160 pixels) videos at 48 kHz, 16-bit stereo sound with automatic or manual level adjustment through its 64MP sensor. For connectivity, the S3 equips WiFi and USB 3.0 but not Bluetooth which is a letdown. However, there's an added GPS function that will be able to precisely locate the coordinates of the users as well as the time of image capture through satellites.
The Leica S3 is built on a magnesium body, has Corning Gorilla Glass on the 3-inch screen and is sealed to protect against moisture, dust and spray.
The Leica S3 will be made available from Spring 2019.