Panasonic India has unveiled the Lumix G7 and G85 cameras under its Digital Single Lens Mirrorless category with 4K support. The Lumix G7 is the most affordable of the duo and will pack a 16-megapixel Digital Live MOS sensor. The Lumix G85, on the other hand, comes with dual image stabilization and focus stacking housed inside a case that's dust and splashproof. The Lumix G7 is available for an asking price of Rs 53,990 with an option to buy the additional 1442mm and 45150mm dual kit at a bundled price of Rs 58,990. Meanwhile, the Lumix G85 is priced at Rs 72,990.
Coming to terms with its specifications, the Lumix G7 features a 16-megapixel Digital Live MOS Sensor alongside a quad-core CPU and a Venus Engine which helps process the image captured. The G7 is equipped to capture Quad HD 4K videos at a resolution of 3840×2160 pixels with 25fps frame rate and a maximum ISO of 25,600. The camera sports regular front and rear dials in addition to a new drive mode dial and a free-angle screen that spans 3-inch. Among other features, the G7 is integrated with a 3.5mm mic, WiFi, time-lapse, focus speaking and stop motion.
The Lumix G85, on the other hand, is a heavier performer that features the same 16-megapixel Digital Live MOS Sensor but with 5-axis dual image stabilization that Panasonic claims will suppress blur due to vibrations. The DSLM camera features a much improved 3-inch OLED Live View Finder where the display is free to rotate through any angle. The Lumix G85 will be able to record 4K videos that will be able to be played in real time when connected to an external display through HDMI. The camera also adds time-lapse, stop motion, RAW development and multiple exposures.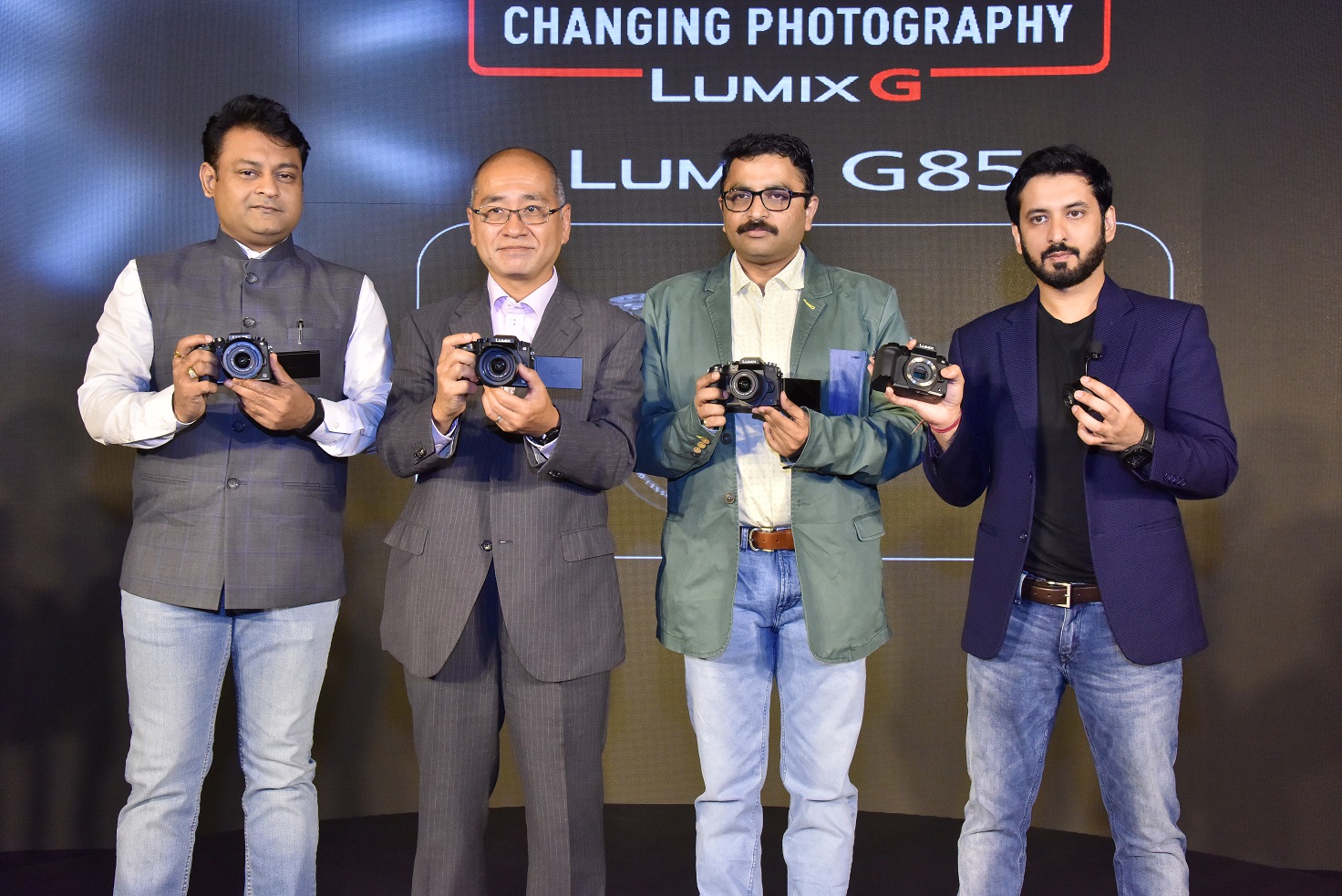 Panasonic India, Product Head at Digital Imaging, Gaurav Ghavri said "The new LUMIX G7 and G85 targets the new-age videographers and photographers, who are upwardly mobile and are willing to join the 4K revolution. Designed for all DSLM professionals, these cameras are an answer to a professional, 4K photography and videography that ensures memories for life The compact form, packed with innovative technology with Dual-Image Stabilisation and Focus Stacking function that enables users to adjust the depth of field after shooting by combining multiple images shot with the Post Focus distinguishes them from the pack."
Earlier this year, Panasonic India launched the Lumix GH5S in India with 4K video recording for a price of Rs 184,990, just a month after unveiling the same at CES 2018. The camera, designed for professional video makers featured 5EV luminance detection with Low Light autofocus and a maximum ISO of 204,800.