Oppo was the first to tease an in-display camera sensor on a smartphone at the start of this month and now the company has showcased it officially at the MWC Shanghai 2019 event in China, as expected. Oppo has labelled the new technology as an Under-Screen Camera which will replace the current line of notches and motorised camera modules on smartphones.
The news comes directly from Oppo's official handle on Twitter which read that the company had premiered its Under-Screen Camera technology at Shanghai. Oppo then went on to explain how it had employed the front-facing camera lens under the display.
Today we premiered our Under-Screen Camera technology at Shanghai #MWC19.

It utilizes a customized camera module, an enhanced translucent panel material combined with advanced processing algorithms to take vivid pictures without a notch or motorized camera. #MoreThanTheSeen pic.twitter.com/sgSxQKGhRh

— OPPO (@oppo) June 26, 2019
The Oppo Under-Screen Camera technology will make use of a customised camera module. This will be accompanied by an enhanced translucent panel material and advanced processing algorithms to click selfies on a full-screen phone that doesn't employ a notch or a popup camera mechanism.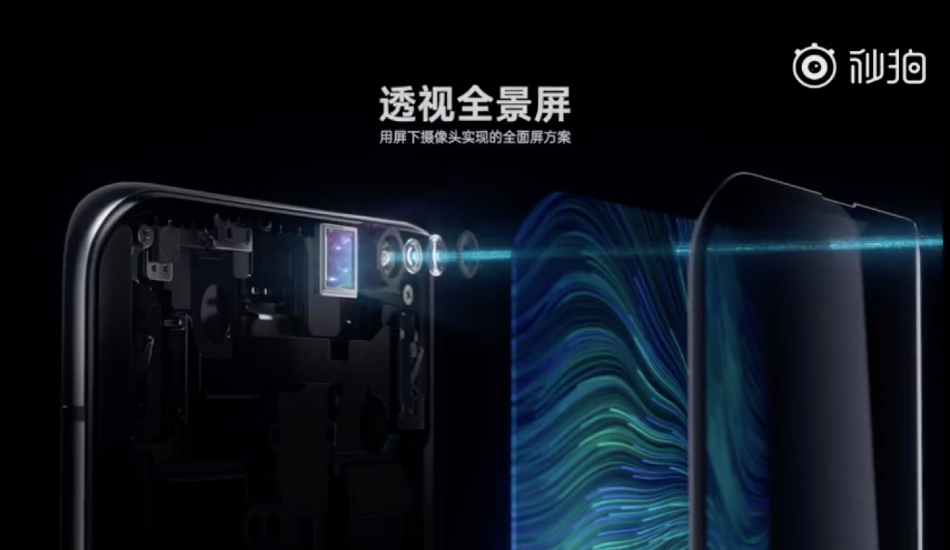 A similar post on Weibo shows that Oppo calls its latest screen technology as "Perspective Panorama Screen". The company has also gone on to explain that the under-screen camera module is placed under a high transmittance screen which allows light to pass through to the sensor. Oppo's multi-algorithm optimisation is also utilised to correct the image captured with improved HDR, white balance and AI defog since a camera under the display will only be able to receive half as much light as a standard camera.
While it was suspected that the Oppo will also be launching a smartphone with an under-screen camera, we now believe that's not the case.