First came pop-up cameras and then in-display fingerprint scanners and then manufacturers fought their way to creating new camera mechanisms to avoid bezels on the screen. Here we are and we might just be looking at the first-of-its-kind under-display selfie camera and who's behind it – Oppo.
Officially posted by Oppo's handle on Twitter, the teaser video reveals a notchless phone that's sitting on top of a desk. The device looks like a prototype since its design speaks of a rather distracting frame but there's more to the panel than what meets the eye.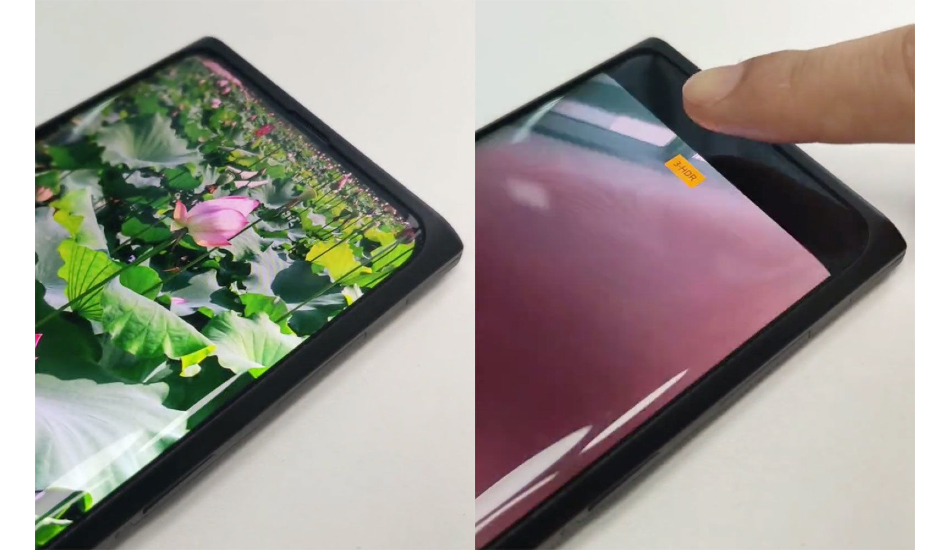 While the video shows a full-screen display at the top with no space for sensors apart from the earpiece, when the individual opens the camera app with the selfie mode, it shows the live view of the room's ceiling, thus confirming the fact that there is indeed a front-facing camera under the display. To increase the credibility of the technology, the user moves their finger over a region where the camera could be, at which point the sensor shows an unfocused preview of the person's finger.
This confirms that Oppo has indeed developed what looks to be the first take on an in-display camera sensor but Oppo VP Brian Shen took to Weibo to admit that the technology is still "in its early days". Shen said "At this stage, it's difficult for under-display cameras to match the same results as normal cameras, there's bound to be some loss in optical quality. But, no new technology jumps to perfection right away".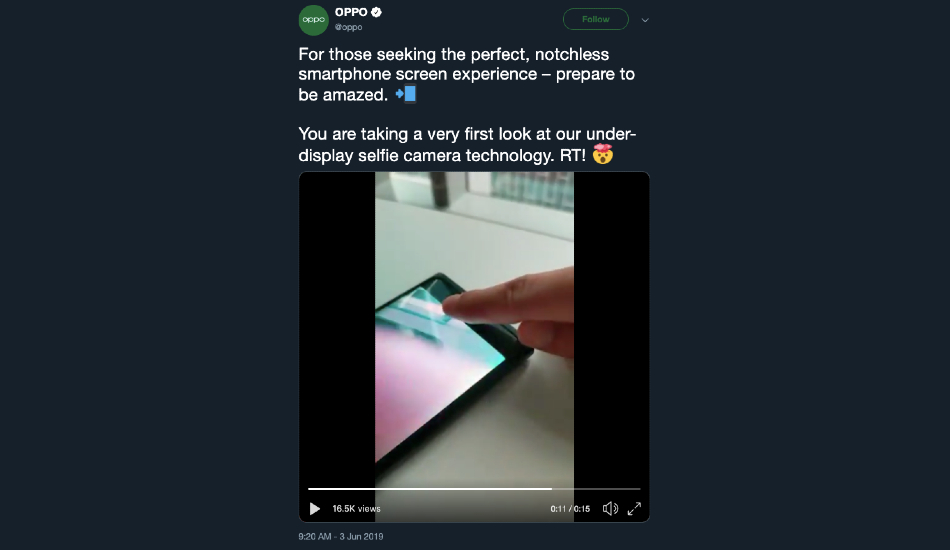 Keeping in mind that it's the first take on such a technology, it'll take some time before we see a smartphone mass-produced with an under-glass camera sensor. We sure would hope to know more about the technology in the near future.