A week after launching its IGTV for long-form videos as part of its 1 billion global users celebration, Instagram is getting a new update that adds new video chat capabilities as well as new channels in Explore tab and AR camera effects for the Stories section.
The main highlight of the update is the ability to initiate a Video call with either one or a maximum of four people in a group through the Instagram Direct tab. Once the call has started, you'll be able to minimise the chat screen and multitask on Instagram with options to browse through your feed, send messages and photos in Direct and even post a story at the same time. When inside a group thread, the camera icon will show as blue if members of the group are engaged in a video chat.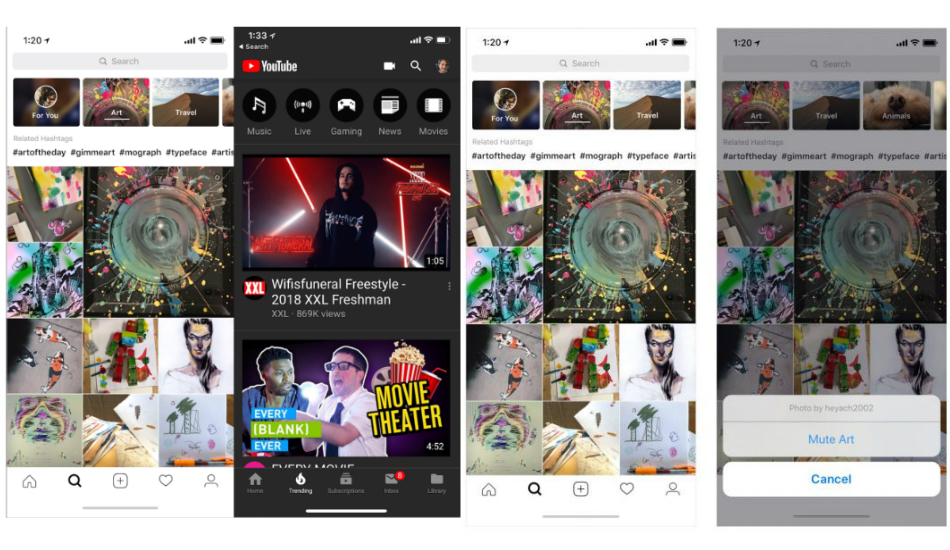 The Explore tab will now show a slew of topic channels that display relevant content under the particular topic in question, giving users a new way to discover newer content on Instagram. Previously, users were greeted with a mixed bag of random popular content related to someone's interests with a single "Videos You Might Like" section isolated from the rest of the Explore content. With the latest update, there's a tray of channels personalised for users with a 'For You' channel which is tailored with mixed posts depending on what you previously liked or viewed. Users can swipe through grids for browsing through a specific topic of interest and can remove the same by holding a Channel thumbnail and pressing 'Mute'.
Another cool feature is the new camera effects designed in association with partners that include NBA, Buzzfeed, Ariana Grande, etc. Following these partner accounts will let you see their effects on your Story as well which could be anything from 2D filters to augmented reality effects.
All new features are currently rolling out for devices running on Android and iOS.