Huawei's smartwatches have always been an attractive piece in the wearable market and from what it looks like the Chinese company is preparing for a massive upgrade into designing the next batch of smartwatches. The maker of the best smartphone camera P20 Pro is now reportedly working on a Wear OS watch that will not only do all the smart actions of a wearable but will also store your earbuds within its wristband.
Having released the Huawei Watch 2 two years ago, a patent has been filed by Huawei which suggests that the company is trying new ways to jam in a pair of wireless earbuds in an effort to bring something new to the smartwatch segment. While one idea suggests that the earbuds lay safe on either vertical sides of the watch dial, another image puts earbuds on the left and right sides into perspective.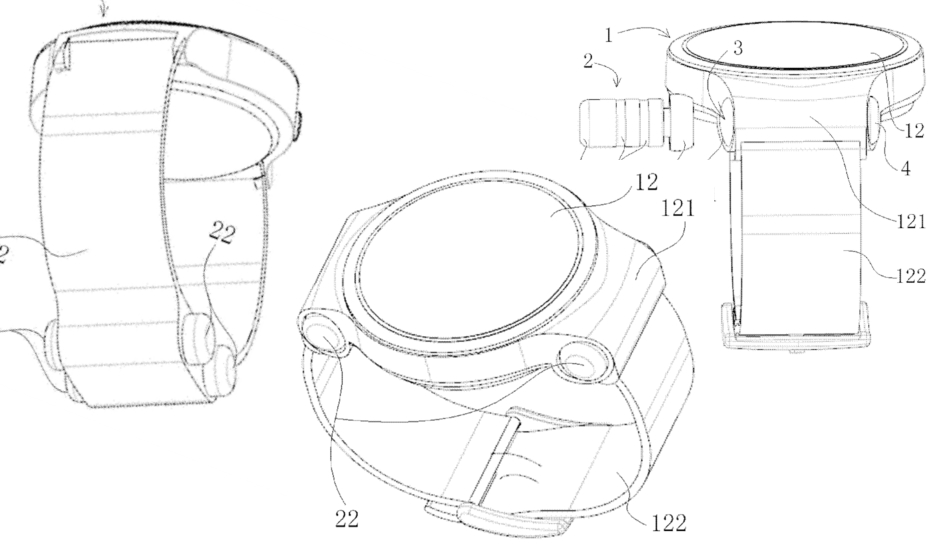 Another schematic diagram pitches the earbuds stored on the clasp of the watch where they'd be magnetically attached to the watch. The patent also recounts the earbuds in themselves being water-resistant in addition to featuring active noise cancellation. There could be support for a SIM card which means the next generation Huawei Watch could provide standalone cellular connectivity and we also like the idea of using out earbuds right from our watches.
However, it's important to note that just because Huawei has filed such patent, they'll be releasing a device with the similar technology involved or even release one at all. More often than not, these patents end up at the back of the shelves unless the companies find it feasible and profitable in the long run. While it might be a while till Huawei launches the Watch 3, it's currently selling the 2018 Edition of the Watch 2 which came with a Snapdragon 2100 Wear processor and standalone LTE connectivity.