Smartphones from this age are entirely non-mechanical as manufacturers look to integrate whatever they can into a thin slab of innovation. As the demand for larger screens on phones increased, we've looked at a lot of designs that bring out the most screen space on a phone and one such idea is a pop-up camera.
Big-time smartphone manufacturers often delve on the design of their products though not all of them stick around for long. Now if you're a millennial, you might not remember what phones used to look like back in the early 2000s but if you aren't, you'll remember how the flip phones and sliders took over a sea of feature phones.
How were phones like 10-15 years ago?
Advertisement
If you can recall, every phone in the first half of the 2000s resembled a candy bar that had a tiny screen and a huge area below that was dominated by a keypad. As the technology behind handheld devices and the demands of humans grew, the hardware inside these feature phones changed as well. While people wanted larger screens, feature phones got bigger but for the rest of us who still wanted our phones to be compact, sliders and flip phones arrived.
It started with the flip phones where we opened the phone vertically to be greeted by a large screen and a large keypad as well. As we kept yearning for larger screens, the keypad took the fall and went secondary when sliders arrived. These sliders then went from vertically moving phones to landscape moving as standard keypad transitioned into QWERTYs as we saw with the launch of the popular Nokia N96 or the Nokia Surge.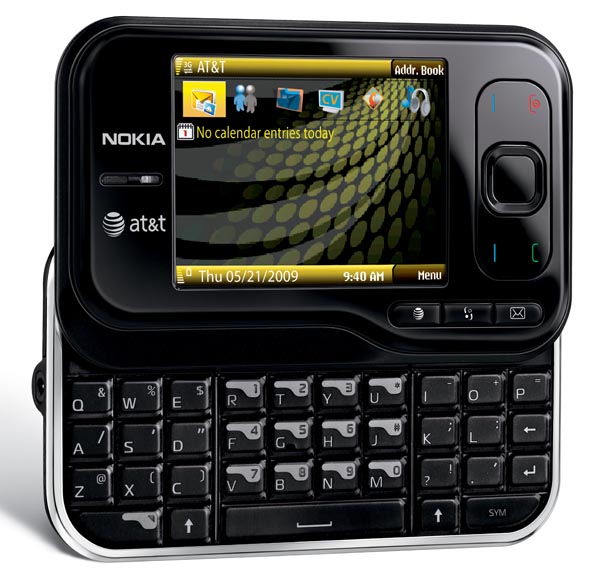 The time between when feature phones and smartphones came into being, we saw a lot of design changes. Phones back then were solely mechanical as we were dependent on physical buttons and other moving parts and that was purely out of necessity.
What's the problem with modern smartphones?
Today, we're facing the heat from a similar situation. Smartphones from this age are entirely non-mechanical as manufacturers look to integrate whatever they can into a thin slab of innovation. There are lesser ports and buttons, let alone a moving part and we can barely open up a device to replace its battery because most of them are sealed shut to protect from splashes of water. Even then, the demand for larger screens on phones never changed and guess what, people want these large screens on the same compact form factor of a smartphone and not a tablet. Also to note is that these large screens shouldn't have bezels, no cut outs or holes for the selfie camera but just a plain slab of a display to interact with. But of course, they all need a front camera for the occasional selfies and won't compromise a bit.
Enter - a piece of "advanced technology" that we saw in the early 2000s that we don't want to see but something we now can't live without. Mechanical units, this time just for a front facing camera.
A spark that lit the idea of pop-ups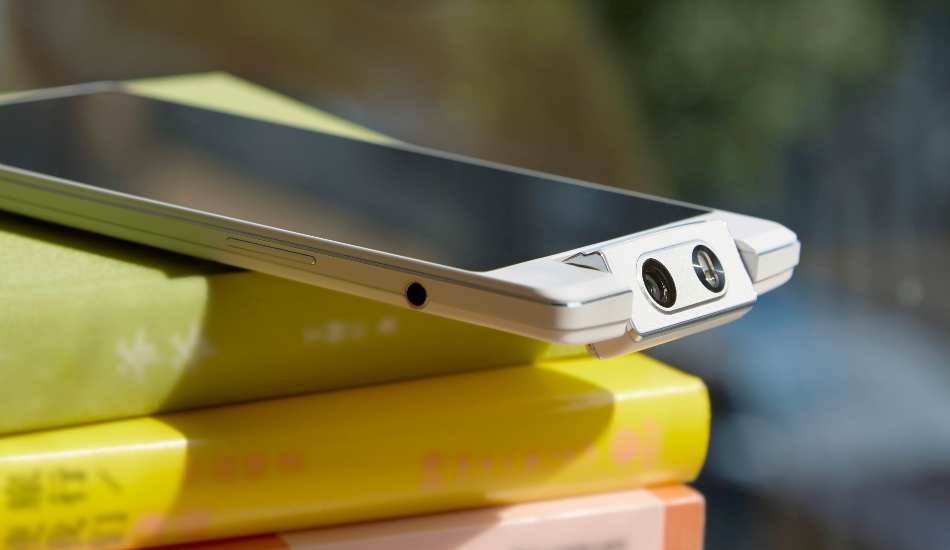 The first occurrence of a movable camera on a smartphone was from the launch of the Oppo N3 which was introduced at the wake of 2015. The N3 came with a motorised swivel camera which rotated back to front, depending on the mode of choice.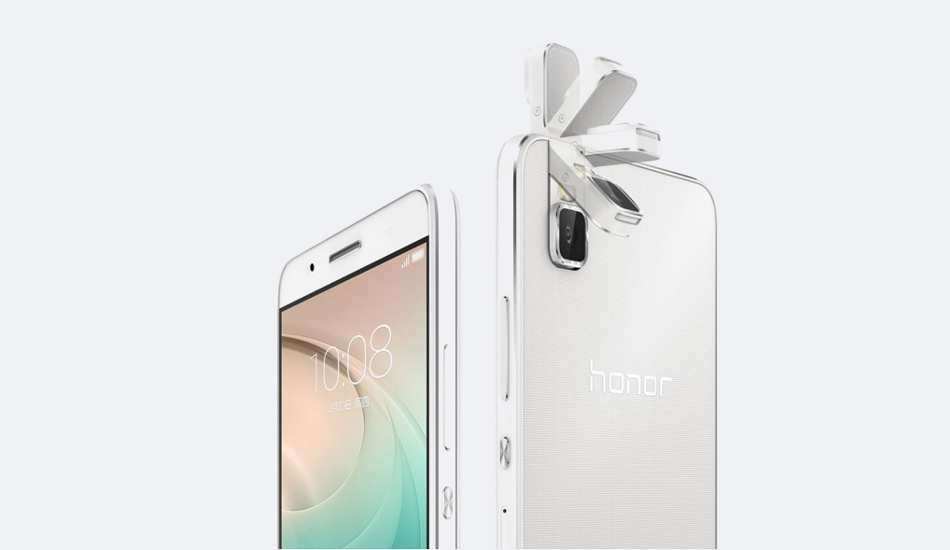 Huawei took another route to the front camera that we see now and launched the Honor 7i. In the Huawei 7i, only the camera module flips over to the front while in the Oppo N3, a large part of the upper portion was rotatable, leaving a lot more mechanical stress exposed to wear and tear. However, mainstream mechanical movements in smartphones only came three years later in 2018 and it came at the time users were weary to bezels on all four sides of a smartphone.
A dawn of a new era?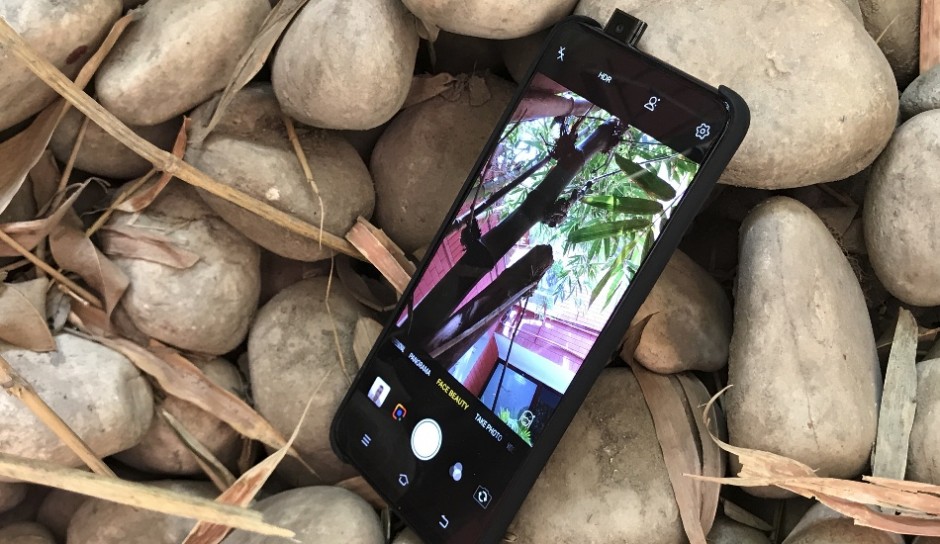 And then, during early 2018, Vivo announced its concept Apex smartphone at the MWC 2018 event. The phone was the first to feature a bezel-less design in a true sense and this was due to an interesting piece of technology in the name of elevating front-facing cameras. The phone featured a front camera which rose up in 0.8 seconds when required and retracted after use. Later in 2018, Vivo announced the production variant of the APEX and named it the Vivo NEX. The NEX had all its sensors hidden under the display. For producing sound, Vivo employed a Screen SoundCasting technology that vibrated the screen for delivering sound instead of an earpiece. It had an in-display fingerprint scanner for authentication purposes, a light sensor at the bottom that used an algorithm to compensate ray data for ambient lighting and still room for infrared sensors at the top. However, the highlight of the NEX came from the selfie camera that's hidden under the display and only 'pops' up when asked to, literally. This pop-up camera, as Vivo called it, was driven by a set of micro-stepping motors and independent ICs that helped precisely move the sensors to and fro.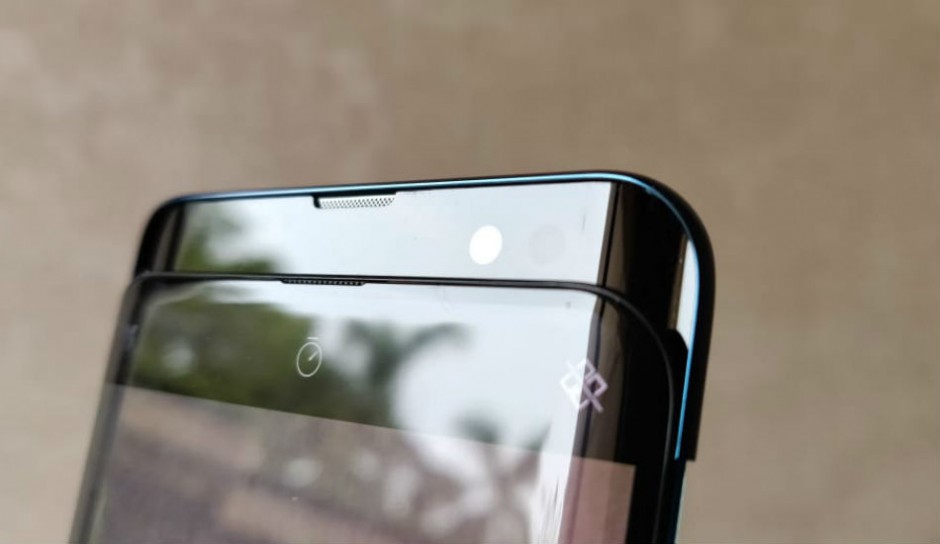 The bezel-less breakthrough continued as we welcomed the launch of the Oppo Find X. The Find X featured a 90+ percent screen-to-body ratio, which it managed to do by employing an elevating module at the top that boasted numerous sensors on the front and dual cameras at the back, all hidden in normal conditions. It was not only the selfie camera that popped up at the top but a whole top portion that elevated from the top of the screen. This included a front camera, a dot projector, a ranging sensor, an infrared sensor and a flood illuminator, all of which combined to give a Face ID-like 3D facial recognition authentication on the phone. That combined with the software tricks that smoothen out the physical movement of the slider module made it a beauty to watch.
The flaws of pop-up and how they have been modified
These two smartphones were the talk of the summer but there were flaws in them as well. While the Vivo NEX was a large smartphone with a slow in-display fingerprint reader, the Oppo Find X lacked a fingerprint scanner altogether. And also one more problem, since both phones employed automated motors to lift the camera module up, there was the dreaded possibility of the motor going dead which might not let you take a selfie on either of them and this could extend to as far as rendering your phone useless since the Find X relied on the same sensors to unlock the front screen.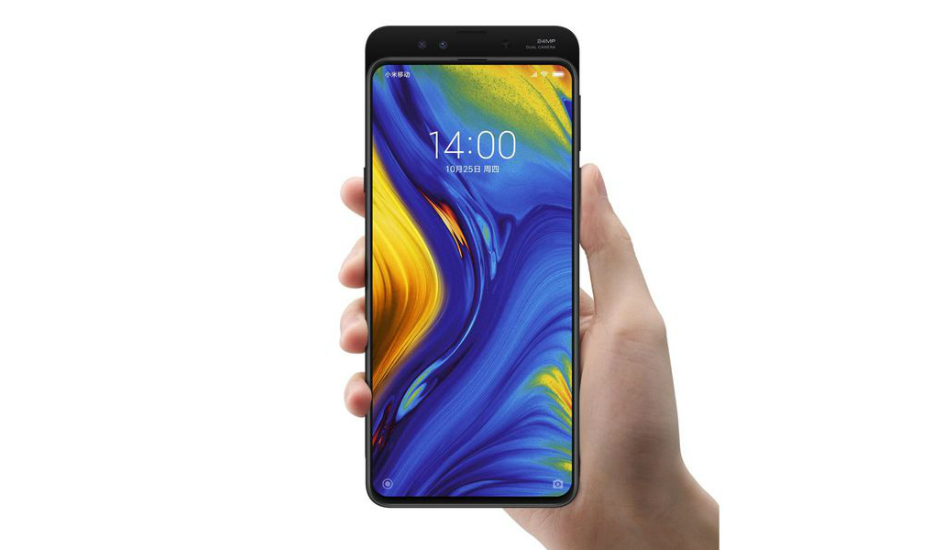 This is when Xiaomi cashed in their money on the Mi Mix 3. Rather than investing on a motorised camera module, Xiaomi added a magnetic system to the Mi Mix 3 and yes, you manually slide the camera up and down instead of relying on a motor to it for you. The major plus point here was to delete the possibility that your motor might fail and leave you without a selfie camera. The slider consisted of neodymium permanent magnets that made sliding the front screen more reliable to mechanical stress and the phone also came with several functions including answering a call, opening shortcuts or clicking a selfie, all using the sliding mechanism.
Hot on the heels of the Mix 3, Huawei sub-brand Honor announced a similar looking Honor Magic 2 with the same manual slider and it was soon followed by the launch of the Lenovo Z5 Pro.
Pop-up technology is getting cheaper
Since then, popup cameras with full-screen display have featured in flagships and have also made way towards the mid-range spectrum o smartphones. While the Vivo NEX's price got down to under Rs 40,000, Vivo made another announcement. This time, its popup camera had crawled into the Vivo V15 Pro and V15 smartphones, both featuring the world's first 32-megapixel pop-up selfie camera and bringing the pop-up technology to under Rs 30,000 in India. Following that, Vivo's BBK sibling, Oppo also announced its own take on the pop-up camera with the launch of Oppo F11 Pro which is available for Rs 24,990, almost half the price of the first smartphone with a pop-up camera.
All this leaves us to believe that pop-up cameras are here for a reason and that is to push an all-display smartphone which will have bezels on any side. Until researchers and designers find a way to embed selfie camera, earpiece and other sensors underneath the display of the phone (it's likely considering we have in-display fingerprint scanners now), sliding cameras or pop-ups are here to stay and are currently, the best way to enjoy a full-screen experience on a smartphone, though not for long we hope.