Honor launched the new Honor 20 series in India earlier this month. The new series included the Honor 20i, Honor 20 and Honor 20 Pro which came with respective asking prices of Rs 14,999, Rs 32,999 and Rs 39,999. Having already started selling the Honor 20i last week, Honor has now announced that the standard Honor 20 is now available on Flipkart and offline stores starting today.
Alongside the Honor 20, the company is offering a 90 percent Buy Back Guarantee for 90 days under the "Love it or Return it" Challenge. What this essentially means is that users buying the Honor 20 will have the chance to use the phone and get 90 percent buyback guarantee, when returned within 90 days of purchase.
But why is Honor giving off a 90 percent Buy Back Guarantee on their brand new smartphone and that too for 90 days? Here's why.
1. Huawei blacklisted in the US
The single major reason for Huawei's latest woes is due to the ban on trades with American companies since being hit with a US executive order last month. Huawei's US trade ban also affects Honor's business since the company is fully owned and operated by the former. The 90 percent Buy Back Guarantee on the Honor 20 is thus a move from Honor to encourage people into buying their latest smartphone despite the US ban.
2. Loss of Android license after August 9, 2019
Moments after the US put a trade ban on Huawei and Honor, Google revoked the Chinese company's Android license but Huawei later received a 90 day reprieval from the US for maintaining and closing down operations smoothly. Honor's latest Buyback guarantee thus shows that Huawei, as well as Honor, is committed to providing a smooth experience, at the lack of which a user will be able to return their phone without risking their money entirely.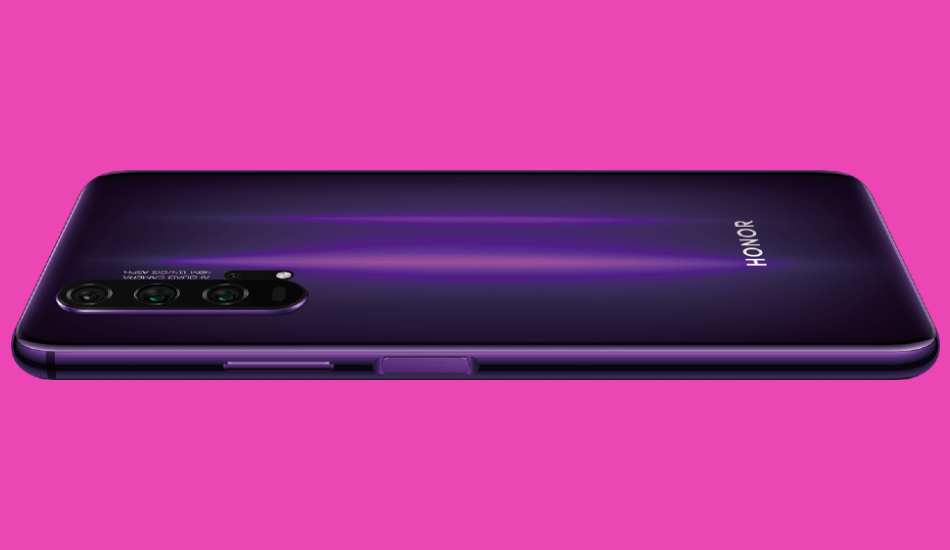 3. Huawei promises Android Q updates to Honor phones
Honor's 90 percent Buy Back Guarantee on the Honor 20 makes sense since Huawei recently announced that it will be rolling out updates to Android Q to Huawei and Honor phones, dating back to last year's phones. This included the Honor 20, Honor 20 Pro and Honor 20i as well as Honor View 20, Honor 10 Lite, Honor Play, and Honor 8X, all of which will be releasing Android Q updates soon. With a 90-day buyback clause, users will be able to experience Android Q firsthand on the Honor 20, which hasn't been released yet.
4. Pressure on the US from Qualcomm, Intel and Google
Having first cut off ties with the Chinese company, US-based Intel and Qualcomm are now persuading the US government to ease its ban on Huawei since both these Huawei suppliers are also on the verge of losing revenue due to US' executive order on Huawei. The chipmakers have argued that the Chinese company's products including smartphones and servers use commonly available components which less likely to pose a risk to US' national security. Google also recently attempted to lobby the US government so that it can keep selling hardware, software and technical services to Huawei. The US government is now under pressure from several fronts to ease its trade ban on the Chinese company.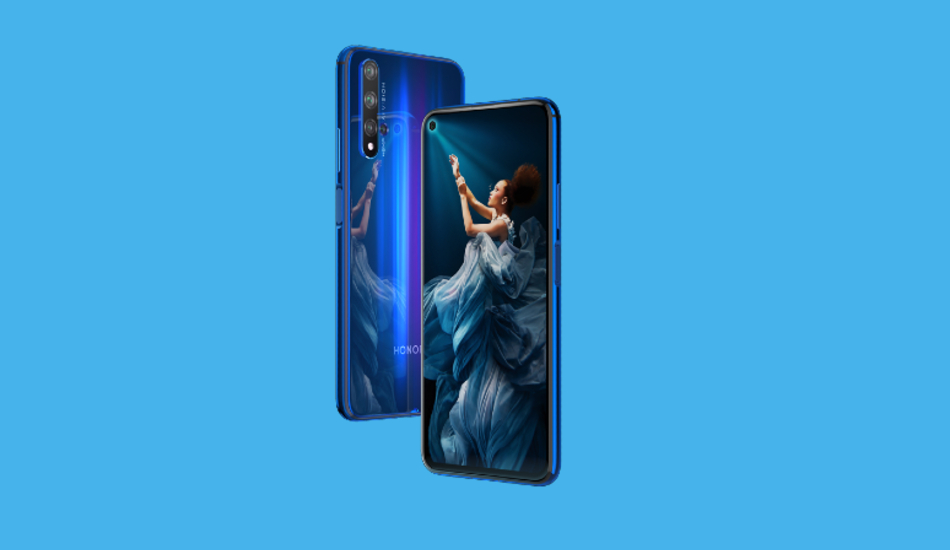 5. Huawei/Honor in talks with the US to settle
While it develops custom mobile OS' for its future smartphones to avoid a situation similar to its current one, Huawei is keen to come to talking terms with the US government. The Chinese company believes that it can soon soothe ties with the US and continue working with US companies in the future. The confidence is high since it was recently reported that Huawei promised to provide a 100 per cent refund on Huawei smartphones if popular apps like Google app suites, Facebook, YouTube and Instagram stop working within two years of purchase. Even the latest move from Honor to offer a 90 percent buyback guarantee aims to cement confidence when buying Honor phones.
Honor 20 is available on Flipkart and offline stores in Sapphire Blue and Midnight black colours for a price of Rs 32,999. The 90 percent buyback guarantee program on the Honor 20 will also be applicable when purchasing the phone through No Cost EMI. Users can avail No Cost EMI starting at Rs 5,500 our month and Rs 2,200 cashback and 125GB 4G data on performing a recharge of Rs 198 or Rs 299 via MyJio app.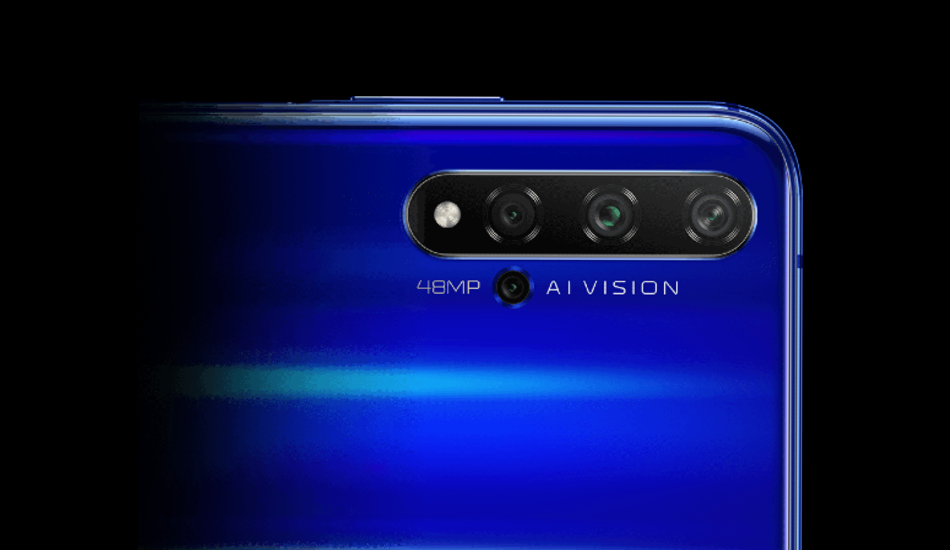 The Honor 20 comes with a 6.26-inch Full HD+ All View display with a screen resolution of 2340 x 1080 pixels. It's powered by a Kirin 980 chipset with 6GB of RAM and 128GB of internal storage. The phone comes with a 48MP AI Quad Camera alongside a 16MP Super Wide-Angle Camera, 2MP Macro Camera and 2MP Depth Assist lens. There's a 32-megapixel selfie camera on the front inside the punch-hole display. The Honor 20 is loaded with 3750mAh battery with 22.5W SuperCharge technology and runs on Android 9 Pie with Magic UI 2.1.
Commenting on the sale, Honor India CMO, Suhail Tariq said "HONOR is today synonymous to quality and innovation and this has helped us become one of the most loved smartphone brands for Young India. Honor 20 series is yet another step towards our promise of delivering the best quality smartphones with flagship experience, at the most highly competitive pricing. For instance, Honor 20 comes packed with flagship features, unique camera capabilities and a powerful chipset to help consumers do more with their smartphones. We believe, every consumer deserves better, and to reinstate our commitment and confidence to our users in India, we are offering 90% Buy Back Guarantee in 90 days on HONOR 20".
Flipkart Mobiles Senior Director, Aditya Soni also commented saying "Flipkart is focused on strengthening its leadership position in the mid-premium and premium segment of the smartphone market. Our customers demand differentiated offerings at aggressive price points and the launch of new HONOR 20 series has the potential to be a great fit for their needs. Flipkart's customer-first approach and HONOR's focus on innovation are an excellent match for the discerning Indian customer".