The Indian-based automotive manufacturer, Tata Motor has exhibited its E-Vision concept sedan, two weeks after teasing the posters on its social media platforms. The electric vehicle is unveiled celebrating the 20th years of the brand at the Geneva International Motor Show.
E-Vision is based on the new-generation Optimal Modular Efficient Global Advanced Architecture (OMEGA), coupled with the company's Impact Design 2.0 which brings the new sporty look to the Tata cars with sharp lines and minimal curves. For those who don't know OMEGA construction, it is developed in collaboration with the Tata's sister companies Jaguar and Land Rover.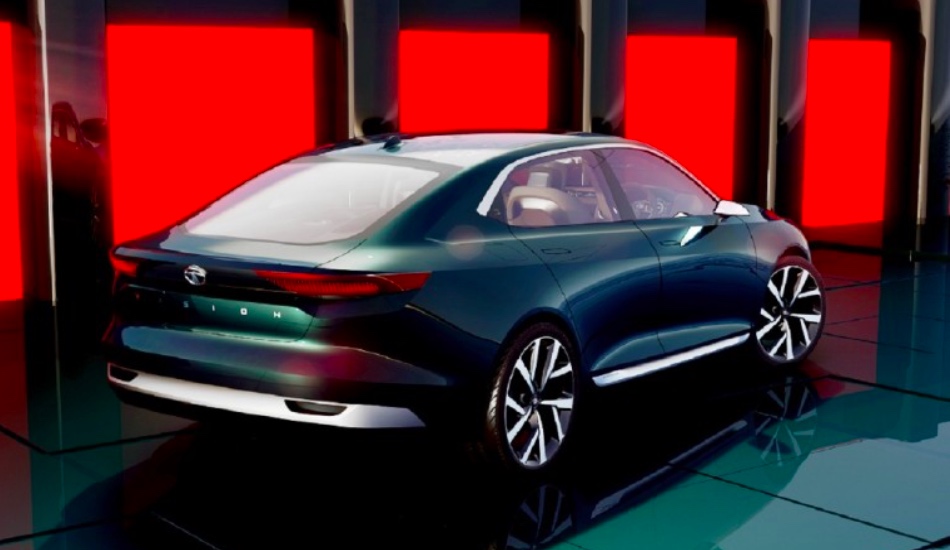 Resembling the Tesla S-model and about the same size of Jaguar XE, the E-Vision comes with the sleek front to back running LED headlamps connecting the brand's signature grille. And with minimal curves on the bonnet, the sedan gives a close look to the one seen on the Tata H5X concept car, showcased at the 2018 Auto Expo. Further, the sides and the edged bot at the rear gives the car a futuristic and much sportier look.
As far as specifications are concerned, the technical details of the E-Vision are not yet disclosed by the company, however, the sedan supports both slow charging with AC and fast charging via DC options. The concept is claimed accelerates from zero to 100kmph in less than 7 seconds and said to have a top speed of 200kmph.
Other than this, the range of the cars with the single charge is not unveiled by the brand, but Guenter Butschek, CEO and Managing Director, Tata Motors said "The concept is modular, scalable and flexible to address the range of performance attributes for long range travel with class defining interiors."