After discontinuation of several prepaid recharge plans last week, BSNL has upgraded two of its STVs as part of a major makeover in the proceedings. The state-run operator has now revised the Rs 47 and Rs 198 STV packs, offering more data for the same price.
BSNL Rs 47 STV
The Rs 47 unlimited STV pack has now been revised with 1GB of data, which wasn't present inside the recharge pack prior to the upgrade. The STV will offer the same calling benefits which will be unlimited local and STD calling. However, the validity of the STV 47 has been cut short to just 9 days, which was previously available for a total of 11 days.
BSNL Rs 198 STV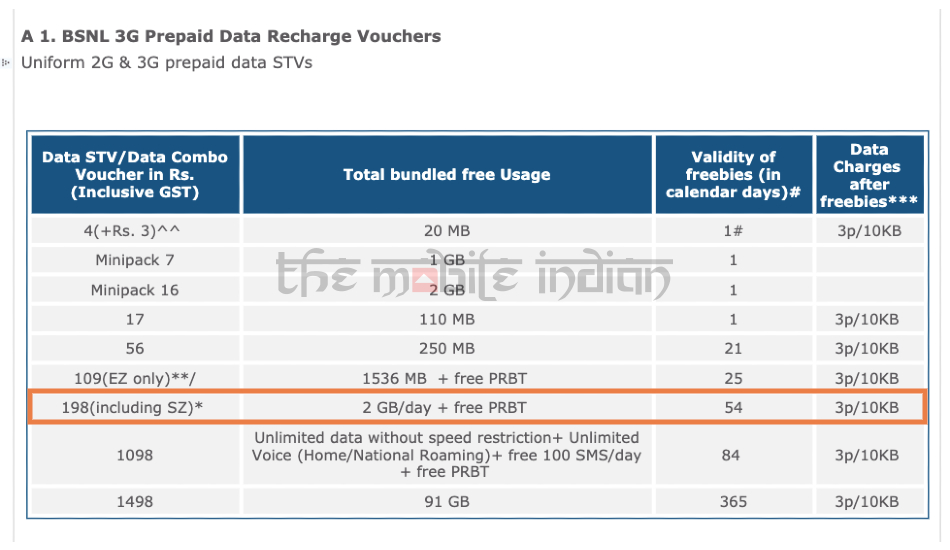 The state-run operator has also changed the offerings of the Rs 198 recharge plan which offered 1.5GB of data per day for 28 days prior to this revision. The STV 198 now offers 2GB data per day for 54 days, thus offering double the validity limit. The recharge plan thus offers a total of 108GB during the course of the validity. However, the plan doesn't come with any voice calling benefits.
Prior to this, BSNL also changed the benefits of a few of its data-centric STVs. The Rs 35 STV data voucher offers 5GB of data for up to 5 days while the Rs 53 data voucher provides with up to 8GB data for 7 days. The state-run operator has also revised the STV 395 with 2GB per day and unlimited voice calling.