Last week, Apple announced the Apple TV+ subscription which will launch in India and around the world on November 1. The company announced that the streaming service will be available to Indian users on a monthly payment of Rs 99 after a seven-day free trial period.
Amazon is offering its monthly Prime subscription for Rs 129 which offers access to free delivery when shopping, Prime Music and Prime Video. But which of the two would get you the most benefits in terms of online streaming? If you're one of the 500 million users on the internet in the country, which streaming service will you opt to use in the long run? Let's talk about that.
Pricing:
As mentioned above, Apple TV+ will be available in India on payment of Rs 99 per month. The company is providing only one type of plan now, unlike Netflix which has different plans for the number of customers using it at one time. New purchasers ofiPhone, iPad, Apple TV, Mac or iPod touch from September 10 can availone year of Apple TV+ for free. The subscription will automatically renew at Rs 99 per month post theone year period. The offer is valid on purchased of new andrefurbished models includingdevices from the iPhone Upgrade Program.
Amazon Prime Video is available for a monthly payment of Rs 129. There's also a Rs 999 annual plan which lasts for a year although both the plans offer the same type of content at up to 1080p resolution.Amazon Prime subscription can be availed for free by opting for prepaid, postpaid plans from several operators in India. BSNL isoffering free Amazon Prime subscription with annual plans starting from Rs 399 while Airtel offersAmazon Primemembership withV-Fiber plans of Rs 1,099 and above. Check out this for more details on streaming services offered by fiber broadband providers in India.
Supported Devices: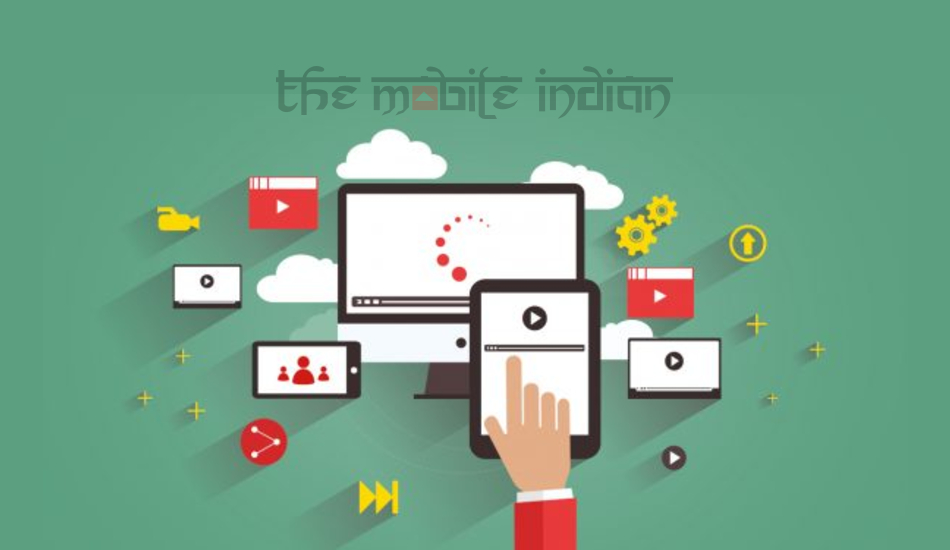 Amazon Prime Video is currently available as an app on iOS and Android, several smart TVs and on Amazon Fire TV devices. The service can additionally be accessed on any device with a web browser, which translates to any device connected to the internet.
Apple's TV+ streaming service will be initially limited to iPhone, iPad, Apple TV and iPod touch. Apple has revealed that the service will later be pushed to Mac computers running on macOS Catalina, select Samsung smart TVs, Amazon Fire TV devices, LG, Roku, Sony and VIZIO streaming boxes. The company has also clarified that customers can sign up and watch Apple TV+ originals on the web at tv.apple.com.
Content services:
At the launch of the TV+ service, Apple mentioned that the streaming service will now feature sourced content from other production houses or platforms. Instead, the TV+ service will solely focus on in-house shows and has curated a list of shows including 'See' featuring Jason Momoa, 'The Morning Show' featuring Steve Carell and Jennifer Aniston and other new shows including Dickinson, For All Mankind, Helpsters, Snoopy in Space, Ghostwriter, The Elephant Queen and a new Oprah Winfrey project.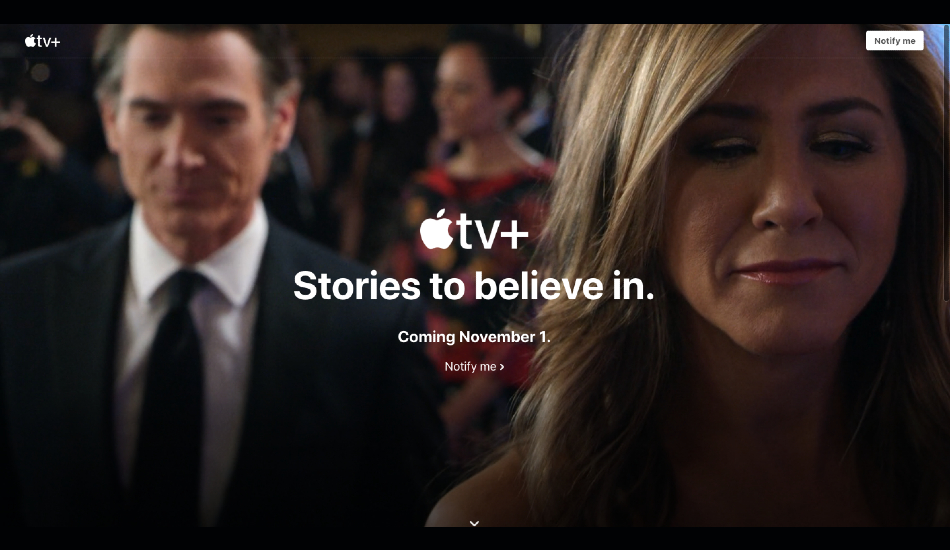 At the time of writing, Apple hasn't yet disclosed any TV shows or movies for its Indian-centric customers who will have to stick with English-based shows for the initial part of the service.
Amazon's Prime Video, on the other hand, offers in-house content as well as content outsourced from other platforms. All these content is available in English as well as other regional Indian languages including Hindi, Tamil, Malayalam, Telugu, Marathi, Bengali, Kannada, Punjabi and Gujarati.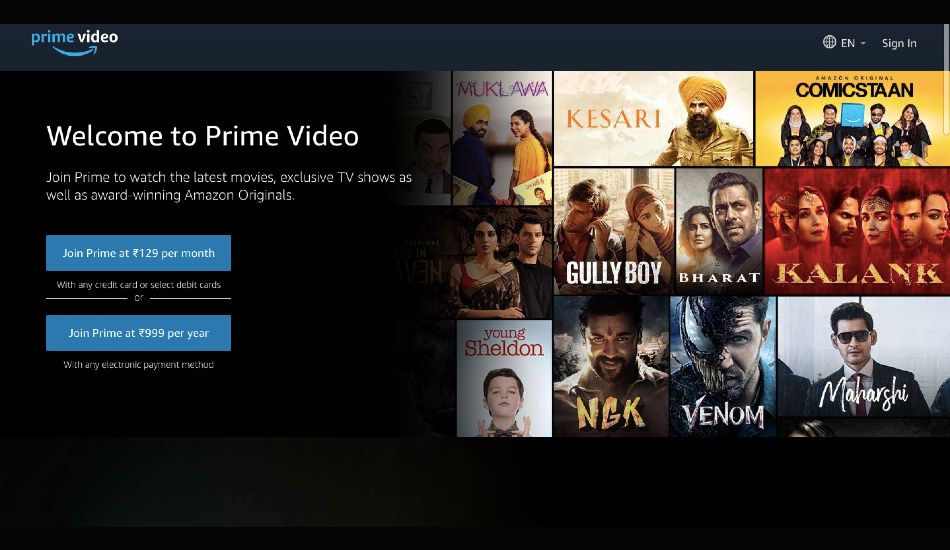 Some of Amazon's Original series include Mirzapur, Breathe, Inside Edge, Comicstaan, The Family Man, The Marvelous Mrs Maisel, The Grand Tour, Tom Clancy's Jack Ryan, Bosch and The Gymkhana Files.
Login limit:
Amazon lets you log in to your Prime account across multiple devices with no restricted limit to the logged-in devices. Depending on your location, users can log in using 15 – 25 devices with the same Amazon Prime account.
At the time of its launch, Apple will support Family Sharing with no additional cost. This means Apple TV+ can be accessed by six individuals who can log in to access content on Apple TV+. Even Netflix's most expensive plan of Rs 799 only offers up to 4 screens to watch at the same time.
Streaming limitations:
When streaming online, Amazon only lets three users stream three different tiAtles at a given time or two users streaming the same content simultaneously. Content can be downloaded for offline viewing but to only two devices at one time. Amazon states that if you have already downloaded a title to two devices, you need to delete it from one of them before downloading it to another device.
Since Apple TV+ will only launch on November 1, there's still a lot to be known about the upcoming content streaming service. Word is that simultaneous streams on Apple TV+ will be limited as with any streaming services. The service is also expected to come with offline viewing support but with restrictions on the number of downloads, downloads per title or the number of times a title can be downloaded. It's unclear whether the service will allow all 6 registered users to watch or download content all at once.
Additional services:
Apple TV+ is aimed at attracting streaming users and nothing more.
An Amazon Prime account, on the other hand, not only offers you video streaming through Prime Video but also a wide library of audio titles through Prime Music, free shipping on orders purchased on Amazon India and exclusive discounts and deals during sale periods.
Verdict:
| | | |
| --- | --- | --- |
| | Apple TV+ | Amazon Prime Video |
| Plans | Rs 99 per month, free one-year subscription to buyers ofiPhone, iPad, Apple TV, Mac or iPod touch | Rs 129 per month, Rs 999 per year, or free one year subscription on select plans from BSNL and Airtel |
| Original/in-house titles | Yes | Yes |
| Content from other platforms | No | Yes |
| Regional content | Not yet | Hindi, Tamil, Malayalam, Telugu, Marathi, Bengali, Kannada, Punjabi, Gujarati |
| Supported devices | iPhone, iPad, Apple TV, iPod touch (Mac, Samsung smart TVs, Amazon Fire TV devices, LG, Roku, Sony and VIZIO streaming boxes at later stages) | iOS, Android, Android TVs, Smart TVs, Amazon Fire TV devices |
| Web browser playback | Yes | Yes |
| Multiple Users | Yes | Yes |
| Number of registered users per account | 6 | 15 – 25 |
| Simultaneous online streaming | Likely, limit not yet revealed | 3 users streaming three titles, 2 users streaming one title |
| Offline downloading | Likely, details unclear | Download on two devices per title |
| Bonus services | NA | Amazon Prime Music; free shipping, exclusive deals and discounts on Amazon.in |
At Rs 99 per month, Apple TV+ could be a challenging affair in the OTT space, already offering a slew of in-house titles upon launch. Perhaps, a very unlike-Apple thing that can be said about TV+ service will be its pricing since, at Rs 99 per month, Apple's streaming subscription will be cheaper than any other major service in the market. Its only challenge to attract Indian users will be cashing in on regional content, similar to how Netflix and Amazon Prime have done in the last couple of years. Add to that a family membership of up to 6 individuals is just the cherry on top, although a lot will depend on the content being offered at launch. Could Apple TV+ replace your Prime Video subscription? We'll have to wait for that.