Amazon has unveiled two new versions of its popular Fire 10 HD – a standard tablet for everyone and a Kids Edition. While the standard variant packs in a charging dock in order to switch the Fore interface into a Show-Mode that's inspired from the recently launched Echo Show, the version dedicated for Kids comes with a kid-proud case, one year of FreeTime Unlimited and two years warranty. The Kids Edition will thus set you back by $199(approx. Rs 13,650), that's $50 (approx. Rs 3,400) more than what you'd have to pay for the ordinary Fire HD 10.
The main highlight of both editions of the Fire HD 10 is the Show-mode that offers users a fullscreen Alexa experience when docked into the charging dock. The always-on interface not only displays relevant information like either forecast, your schedules, camera feeds and movie trailers but also allow you voice controls to Alexa when using the device handsfree. The device also lets you make video calls or search for recipes when in the kitchen.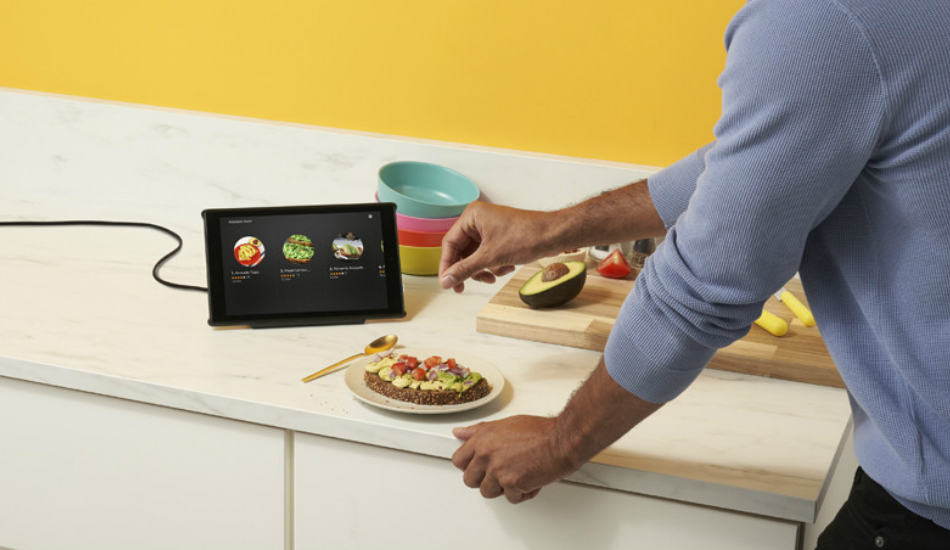 The Kids edition, on the other hand, loads up several profiles depending upon the age of the kid allowing parents to set screen time limits to restrict access, set educational goals, all of this enabled through the parental controls. Parents can restrict various activities allowing the kid to read for unlimited time but limiting access when watching videos over to hours.
There are Discussion Cards which allow parents to note the daily activities of a kid by watching the summary of what they've gone through based on books, videos, websites and apps the kids used. Both these tablets are capable of all Alexa functionalities and can thus control your smart appliances, connected Bluetooth devices or do voice searches through Alexa.
The hardware on the inside is the same as its predecessors with a decently powered MediaTek processor with 2GB RAM, up to 64GB of onboard storage, and a 3,830mAh battery. Additional storage is possible through a microSD card while the rear and front cameras are 2MP and VGA sensors respectively.
The standard Fire HD 10 will be available for a base price of $149.99 (approx. Rs 10,300) while the Kids Edition is priced at $199.99 (approx. Rs 13,650).