Amazon rolled out its Alexa assistant app for iOS devices last year and now the company is rolling out the most anticipated feature that was pushed towards Android devices at the start of 2018. iOS users who have downloaded the Alexa app will now be able to interact with the smart assistant over voice commands.
Delivering its promise of pushing Alexa to third-party devices, Alexa is now one step closer to dethroning Siri in the voice assistant game, with just one let down being, the need to tap a button to activate the assistant. Upon opening the Alexa app on an iPhone or iPad, you'll now be able to speak to Alexa by tapping the Alexa button in the bottom command bar since native presence is a far-fetched idea.
There-on, you'll be able to inquire about various things to Alexa including asking it to play a song, control other in-home devices and add things to your shopping list. Other queries include requesting for skills access, weather, sports scores, calendar and movies on Prime video.
While the update is currently rolling out to iOS devices as of now, one thing to be noted is that Alexa won't be able to replace the visual assistant on your iPhone or iPad. While some Android phones do let you change your default voice assistant to Alexa, we probably won't see Apple making the same mistake anytime soon.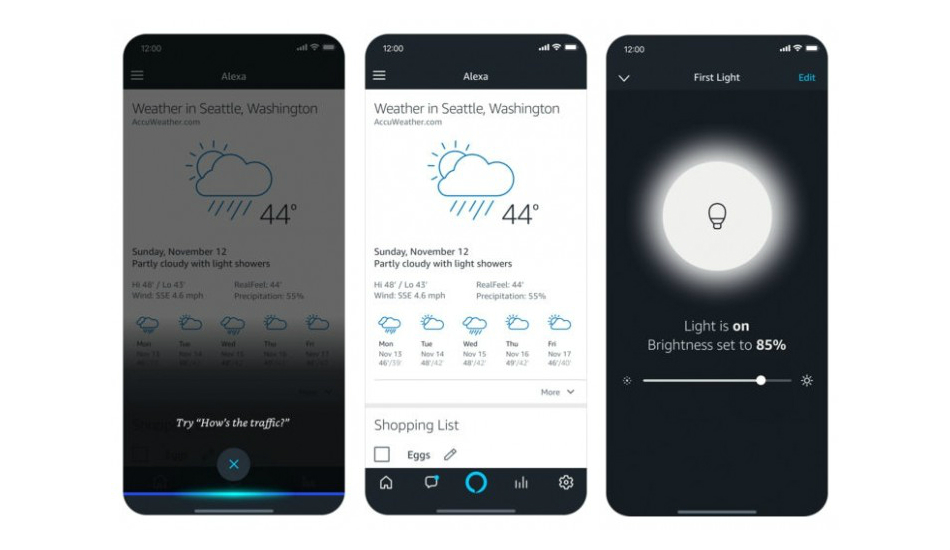 Amazon for a while has suffered a setback in the smart assistant business owing to the fact that it's working without a mobile footprint in the market. In this matter, Google and Apple have advantages over the Amazon product since they both have their ecosystems to work with.
The newest update is rolling out for free on iOS devices and will thus make the Alexa app on Apple phones more than just a means to set up an Echo device.