A few days ago, Amazfit started rolling out an update to the Amazfit Verge, enabling Amazon Alexa voice assistant on the 1.3-inch smartwatch. The smartwatch-maker has now started seeding another update to the Verge which adds a new feature for users with an iPhone or an iPad. Starting today iOS users will be able to make voice calls through the Amazfit Verge, a feature which was previously only accessible by Android users.
iOS users can make and receive phone calls on the Amazfit Verge by installing an update to the watch through the Amazfit App on their iPhone or iPad. In order to access the latest feature on your iOS device, you might want to follow the instructions down below:
1. Head over to Amazfit App > My Watch > Additional Settings and tap on ROM Updates.
2. Inside the page, click on Amazfit Verge, then Settings and 'Update'. Make sure your watch's battery stays above 40 percent before updating.
3. After the update has been installed, move to the Amazfit app and click on 'My Watch' > Application Setting and then tap on 'Phone'.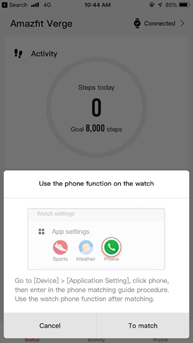 4. You'll now receive a pairing request through Bluetooth to which you'll have to click on Pair when being prompted.
5. After pairing is completed, you can now synchronise all your recent contacts from the phone to your smartwatch by clicking on the Phone icon on your Verge unit.
To make and receive calls on your Amazfit Verge:
1. Tap on the Phone app and select the contact you wish to call or swipe to bring up the number entry interface to manually enter the phone number of the person you wish to call.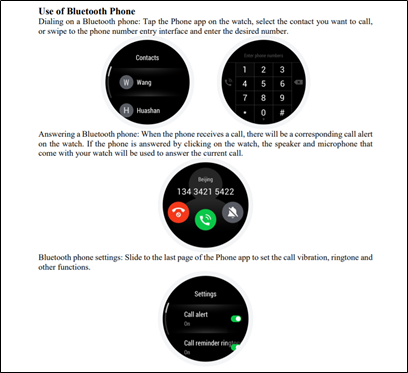 2. When receiving a phone call on your Verge, you'll be greeted with the user's number or name followed by options to receive, hang up or mute the incoming call. If the phone is picked up, the microphone and the speaker built-in to the Amazfit Verge will act as your default phone device.
The Phone app also allows users to tweak other options including altering calls, call vibrations and ringtones by swiping over to the last page inside the Phone app on the watch.