There has been a surge of AI programs since the emergence of ChatGPT in November of last year. These programs, including Chatbots like ChatGPT and Google Bard, offer information and assistance, while others like DALL-E, Stable Fusion, and Midjourney specialize in generating digital images from natural language descriptions. A new addition to this lineup is DragGAN, a point-and-drag AI image editing tool that produces impressive results.
DragGAN AI tool: what is it?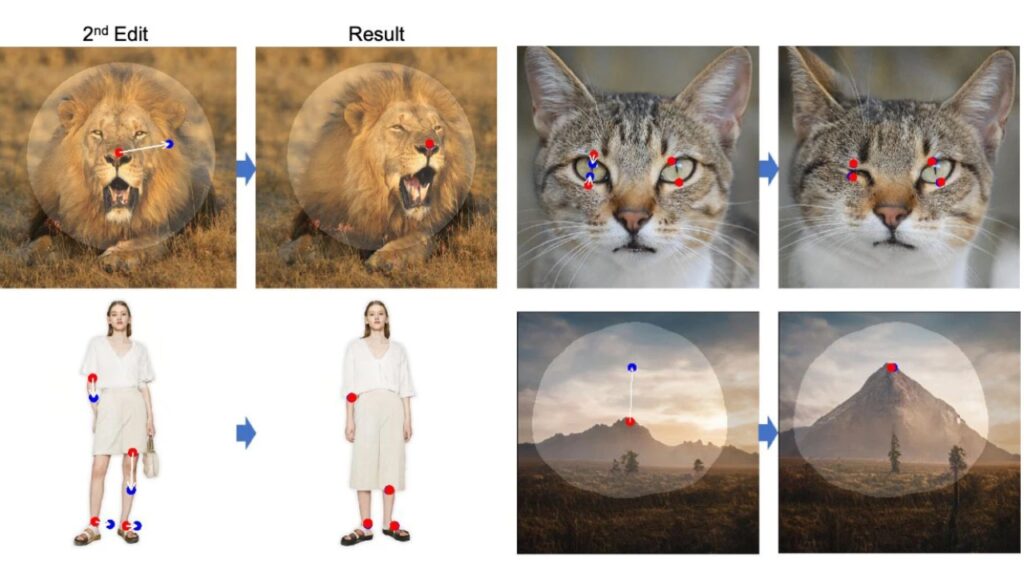 Editing images is an arduous task that demands meticulous attention to technical details. Users must expend considerable effort to attain a refined end product. Nonetheless, DragGAN has the potential to be a game-changer. It is imperative to emphasize that DragGAN AI is in its nascent stages and currently exists solely as a research paper.
With this tool, users can make significant image alterations by simply dragging and dropping. Unlike other generative AI tools like Midjourney, DragGAN AI maintains the integrity of the original image while manipulating it. This makes it a unique and useful tool for adjusting images across various categories.
The DragGAN AI tool is capable of adjusting images across various categories like animals, cars, people, and landscapes. Users can also adjust everything from image layout to poses and shapes and even alter a person's expression in the photo. 
Read Also:
ChatGPT App On iPhone Is Reportedly Causing Overheating And Battery Drain
OpenAI Launches iOS App for ChatGPT, Announces Android Version in the Pipeline
DragGAN AI tool: how it works
The research team says DragGAN is powered by generative adversarial networks (GAN) technology. It allows users to drop a start and end point in the part of their image to get the desired result. This enables users to deform images and the generative AI assists with accurate end results. 
There's an underlying tech jargon at play. The research team explains that DragGAN has two main parts – the first is a feature-based motion supervision that helps users move any point in the image to their target position. The second part is a new point-tracking approach that helps keep track of the position of these points.
The research team has also shared videos showing a user changing the pose of a dog, adjusting the height and reflections of a mountain and lake, and changes to the appearance of a lion. Despite the significant edits, the images appear real thanks to the power of generative AI. 
The usability of DragGAN is quite effortless, delivering results promptly with minimal clicks. Currently in demo, it will be intriguing to witness the public release of the AI software.