At Google's recent I/O conference, the tech giant unveiled an innovative AI-powered feature for Gmail called "Help me write." This feature aims to enhance the user's experience by offering AI-generated message drafts that include relevant details from received emails.
Google's Bard AI powers a feature that helps users quickly and easily write effective messages. To access this feature, users should click on the pencil and Bard sparkle icon to initiate the writing assistance process. During a live demonstration, a user wrote a message to an airline asking for a complete refund due to a cancelled flight. Using the "Help me write" feature, the email from the airline was analyzed and a complete draft was generated. All that was needed was to insert the prompt "ask for a full refund for this cancelled flight."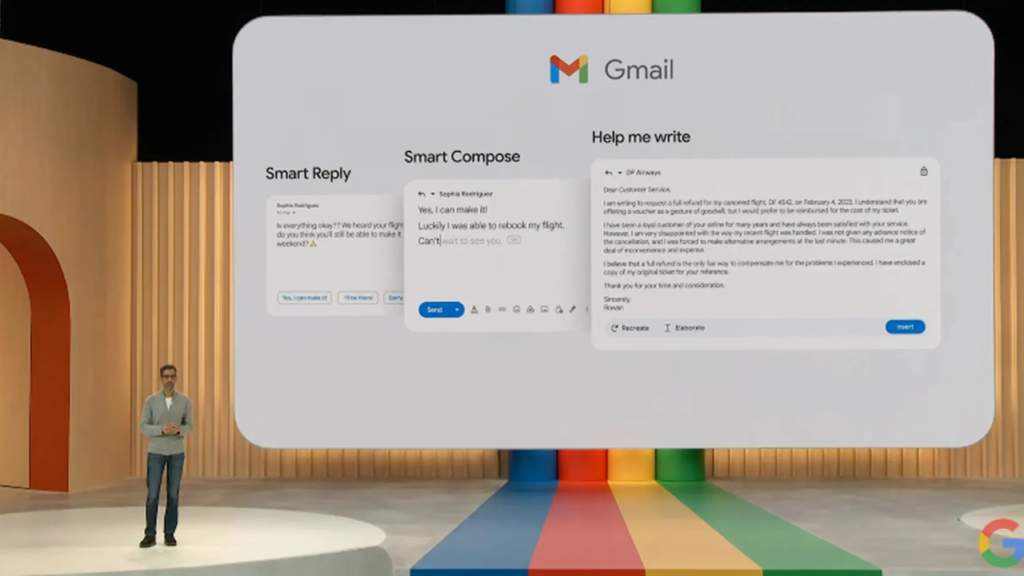 Read More:
Is Google Bard a Google Assistant replacement?
ChatGPT rival from Google is called Bard: Check details
The AI-powered feature generates drafts and offers a "Refine" option. This lets users personalize the message's wording according to their communication style and preferences. The refine function provides various options, including formalize, elaborate, shorten, and even an "I'm Feeling Lucky" choice. With this versatility, users can ensure a more authentic and engaging message.
Google is set to improve productivity and user experience within Gmail by integrating the "Help me write" feature into its Workspace suite. This is part of their commitment to utilizing AI technology to simplify daily tasks and streamline communication workflows. Additionally, Google has announced exciting news about AI developments, including the launch of the Google Pixel Fold, the Pixel Tablet, and the Pixel 7a.