Since two years, the tablets are being available in India at prices as high as the entry level computers. Despite great touchscreen experience and intuitive operating systems, the prices of tablets have slowly recessed over a period of time and continue to fluctuate every week.
So here's our list of top five tablet deals for this week that would certainly interest you and meet your most multimedia needs.
Apple iPad 2 WiFi (16 GB) Rs 23,500
Apple has introduced a New iPad recently and with that it has also announced good Rs 5,000 discount on all models of its iPad 2.
The Apple iPad 2 comes with iOS 5 and iCloud service. The iCloud is a cloud based data storage, restore and sharing service. Apple has used its dual-core A5 chip in the tablet that ensures great quality graphics. It has a 9.7-ich IPS Panel based display that supports 1024×768 pixel resolution.
The camera at the back of iPad2 can capture great quality photos while the front facing camera is good enough to perform HD quality FaceTime video calls between iOS devices and Mac products.



The iPad 2 has faster graphics compared to its predecessor and large number of apps to compliment the iOS 5 platform. From drawing apps to Maps, every possible thing can be performed on the iPad 2. The tablet offers accelerometer, gyroscope sensor and compass sensors to make the best of the available apps.
Earlier the 16 GB iPad 2 WiFi Only version was available for Rs 29,500. After the recent announcement of Rs 5000 discount on the prices of all iPad 2 models, it certainly appears to be a sensible purchase. Apple iPad 2 has several apps that function well without any hacking involved and offers streamlined user experience.
Apple iPad 2 can be purchased from Apple authorised resellers as well as websites like Tradus.in, Saholic.com and Letsbuy.com.
###PAGE###
Samsung Galaxy Tab 730 Wi-Fi+3G (16GB) – Rs 25,790
Hardly four months ago, Samsung introduced new Galaxy Tab 730 tablet in India for Rs 34,610. This Galaxy Tab 730 has 8.9-inch touchscreen display (1280×800) and has almost same features as the Galaxy Tab 750 tablet. The Galaxy Tab 730 comes in 16 GB, 32 GB and 64 GB configurations. Housing a dual-core 1 GHz Nvidia Tegra 2 mobile processor, this tablet runs Android 3.0 Honeycomb tablet OS. Samsung has added its own custom TouchWiz user interface with Live Panels to enhance the user's experience.
Powerful internal hardware bearing Galaxy Tab 730 measures mere 8.6 mm and weighs about 448 grams. At the rear lies a humble 3.15 megapixel camera that is capable of recording 720p HD video and in the front lies a 2 megapixel camera for video chatting.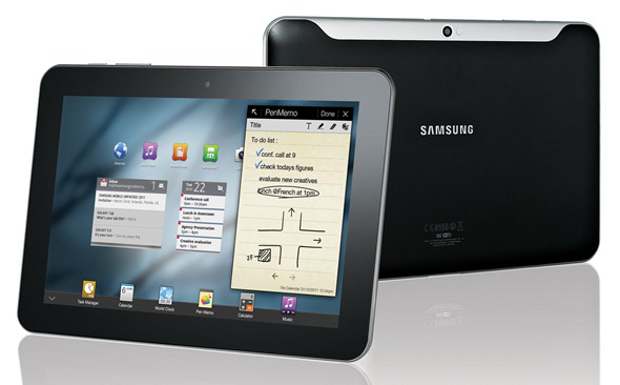 This tablet features USB 2.0 port and offers wireless connectivity through WiFi, Bluetooth, and DLNA. The Galaxy Tab by default supports number of popular video formats such as DivX as well as Xvid. The tablet also offers micro HDMI port to hook it up to a larger display.
Now the Galaxy Tab 730 is available as low as Rs 25,790 from Tradus.in and with a Nokia Dual-SIM mobile from Letsbuy.com.
Motorola XOOM WiFi+3G – Rs 21,850
First ever Android 3.0 Honeycomb based tablet Motorola Xoom was launched in India almost a year ago for Rs 39,990. Originally touted to be the Google Experience Device, the Xoom tablet comes with no third party customisation and promises pure Android 3.0 Honeycomb experience.
This tablet has 10.1-inch touchscreen display with support for 1280×800 pixel resolution natively. Motorola Xoom is powered with a dual-core 1 GHz Nvidia Tegra mobile processor and has a 1 GB memory to run the operating system as smoothly as possible.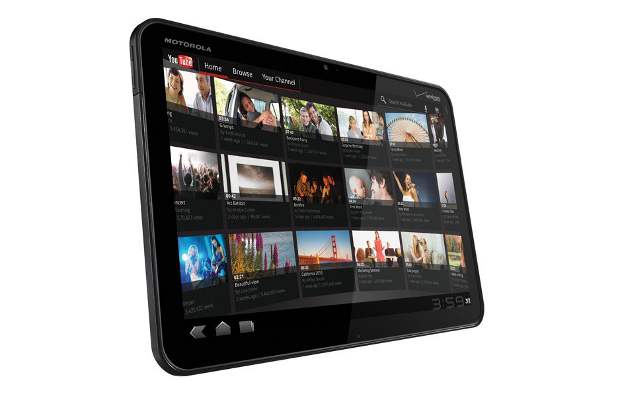 At the rear lies a 5 megapixel camera with LED Flash that can record 720p HD video at 30 frames per second. In the front lies a modest 2 megapixel camera for taking portraits and video chat. The XOOM doesn't support many popular video formats like the Galaxy Tab. At the bottom lies a micro HDMI port to connect the tablet to an HD display.
It is a great tablet to enjoy pure Google Experience but there is no hope whether Motorola will release Android 4.0 update for this tablet. Motorola Xoom WiFi+3G model is available as low as Rs 21,580 from Univercell.in and also bit higher from Flipkart.com
###PAGE###
RIM BlackBerry PlayBook Wi-Fi (16GB) – Rs 13,500
Research In Motion had proudly launched its first tablet – PlayBook for an starting price of Rs. 27,990 for 16 GB. Offering three different storage options, RIM had introduced only WiFi model for India. Besides a dual-core 1 GHz Texas Instruments processor, the PlayBook tablet has 1 GB memory to run the PlayBook operating system smoothly. This tablet sports 7-inch capacitive touchscreen LCD display and supports 1024×600 pixel resolution.
The PlayBook tablet comes with a 5 megapixel camera at the back which is capable of recording full 1080p HD videos along with good quality images. At the front lies a 3 megapixel camera for video chat. For gaming, the PlayBook integrates a 6-axis motion sensing gyroscope. It packs a 5300 mAh battery that offers good battery life.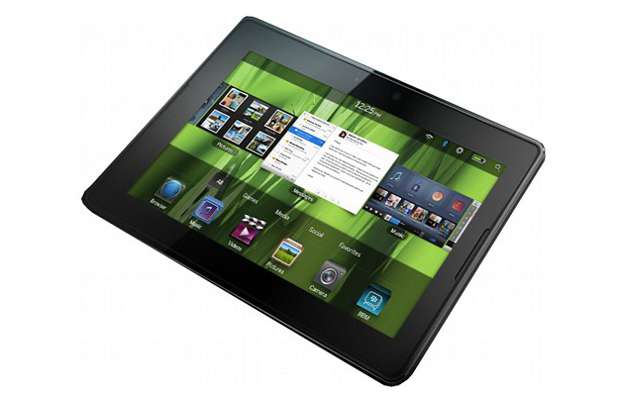 Recently released PlayBook 2.0 OS update that improves the user experience, brings native email, support for Android based apps and several other features. To know more about the PlayBook, do take a look at our PlayBook tablet review.
Physical feel and look is very decent for anyone looking for a good tablet under Rs 15,000, the PlayBook can be purchased for Rs 13,500 from websites such as Tradus.in, Snapdeal.com and Saholic.com.
HTC Flyer Wi-Fi+3G (32GB) Rs 23,000
HTC Flyer was introduced almost a year ago for Rs 37,500 in India with a special Magic Pen featuring new HTC Scribe Technology. Stylish unibody aluminum shell bearing HTC Flyer tablet arrived with Android 2.3 Gingerbread operating system and features 7-inch touchscreen display supporting 1024×600 pixel resolution. This display was special as it supported HTC Scribe technology that allowed using the special Magic Pen which runs on AAA battery.
Under the unibody aluminum chassis, the Flyer houses a 1.5 GHz Qualcomm Snapdragon mobile processor with 1 GB RAM and Adreno 205 graphics chip. On the top of Android 2.3 Gingerbread, HTC has layered its own custom Sense 3.0 User Interface. At the rear lies a 5 megapixel camera capable of 720p HD and there is a 1.3 megapixel camera in the front to take portrait images.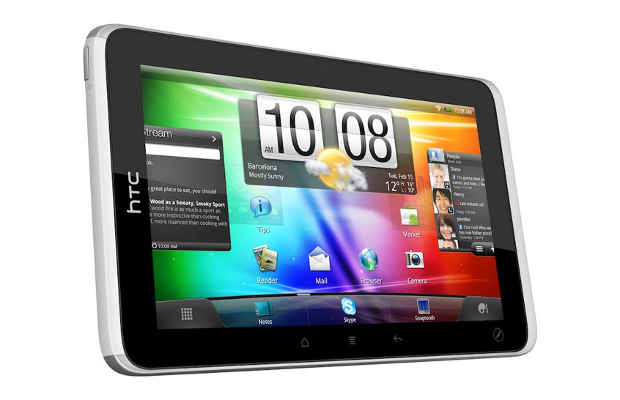 HTC has released the Android 3.2 Honeycomb tablet OS update earlier this year which makes the tablet appear more promising. With great deal of multimedia features, UI richness, and the unique Scribe technology, the HTC Flyer thus would be a great purchase for someone starting off with tablets.
Read more about the features and performance of the HTC Flyer in our review.
HTC Flyer is now available for about Rs 23,500 from Flipkart.com and Univercell.in.