Personalisation is one of the major merits for choosing a smartphone running Google Android mobile operating system. Personalising your phone is not just about adding fancy cases, stickers and bling on your phone. It is also about changing the look and feel of the Android OS to make appear fresh every time you unlock the screen.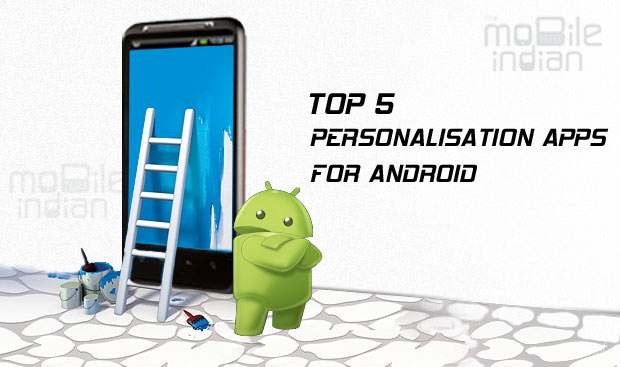 Last month, we covered top five apps tweaking your Android smartphone. This time we will focus entirely on the personalisation of the Android smartphone.
Widgets
Widgets are the small graphical elements of that show information in a particular style or manner. You can have your calendar, to-do list, weather, battery status, social network updates, contacts, and so on set on your Android phone's home screen as an interactive widget.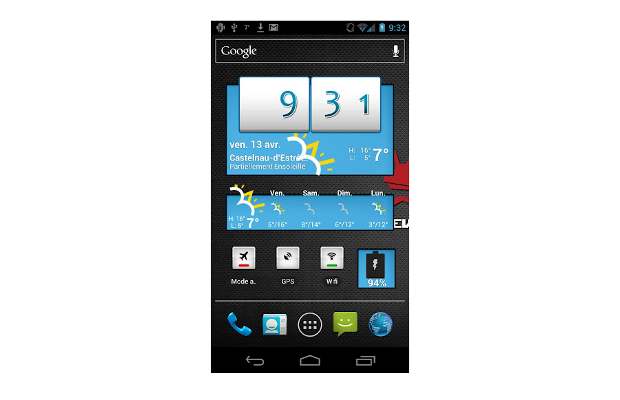 Thanks to the Android 4.0 Ice Cream Sandwich update, the widgets quality and interactivity has been boosted by leaps and bounds. The default widgets indeed are pretty minimalistic but that doesn't stop you from adding more widgets to your phone's home screen.
Several free as well as paid widgets for toggles, weather and other functions are available in the market. One of the best, popular and our favourite is the Beautiful Widgets pack available from the Google Play store. Beautiful Widgets pack has the widgets for clock, clock and weather, weather, date, toggle widgets, and support to apply skins/themes on them. Of course, it comes for Rs 130 but it is a very small amount to pay for great looking and useful set of widgets. If you want something for free, check out the Fancy Widgets from Google Play store.
###PAGE###
Launcher – Paid
There are a number of free and promising app launchers available in the Google App Store. The launchers are responsible for display the main view of the App drawer that helps in starting other apps on the device. In a way, it defines the way you interact with the device and all the apps.
Out of several paid ones, we found one 'TSF Shell' launcher that does a mind blowing job of changing the interface and interactivity of the Android phone. It changes everything from the home screen in terms of visual layout and also adds number of elements to it.


For instance, there are folder of app icons appears as box and when tapped open up as a tray with grid of app icons. The interesting part of this launcher is that the user interface has been designed so amazingly that you will totally forget the native and basic user interface.
TSF Shell launcher is available for Rs 950 from the Google Play store. The one that comes close to this is the multi-platform SPB Shell 3D which costs Rs 833.
Icon Packs
Adding great widgets and changing the launcher are just one of the components of personalisation. Nothing beats changing the native icons to something more jazzy and different than the usual.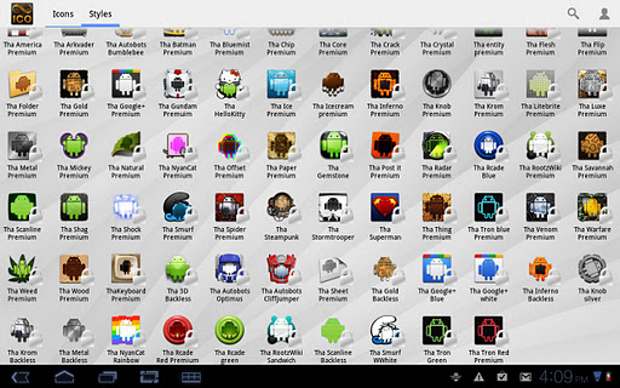 Thankfully, no hacking is required to change the native icons but simply installing the icon packs from the Google App Store. Our favourite is 'The Icon Ultimate' because it offers over 4,00,000 icons for three different Launchers and that too for free. Of course, there are select premium icon packs which can be purchased a very nominal price.
This package is an icon gallery in itself and has several set of icons available for free as well for purchase. Even individual launchers such as ADW, Go Launcher EX and LauncherPro bring individual sets of themes that bring along the new icon sets. To download 'The Icon Ultimate' for your Android device, visit the Google Play store.
###PAGE###
Lockscreen
Thanks to the open nature of the Android, you can even customise the lock screen of your smartphone. Look for some of the innovative and different style of lock screen to impress your friends. With the new lock screens, you can make your phone much more functional by adding number of shortcuts and apps to your lock screen.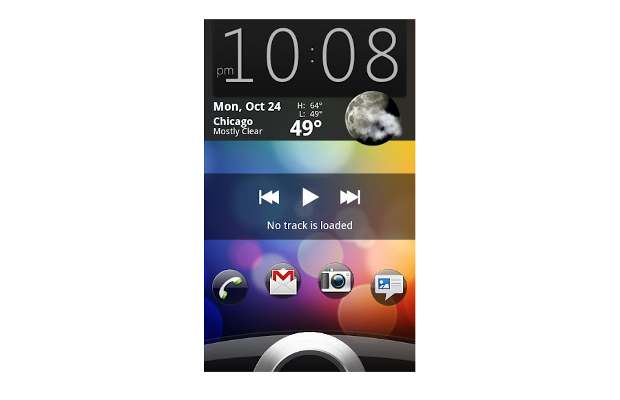 Whether you want the iPhone style, or any other style of unlocking gesture for your lock screen, you can get it through the number of apps available in the Google Play Store.
We would recommend buying WidgetLocker Lockscreen from Google Play store as it offers stable performance and also brand-specific lock screens to different Android devices. The slider actions can be customised to suit your liking and needs.
Wallpaper Packs
This is an absolutely no brainer for anyone to choose and select the wallpaper of the phone which also is visible at the lock screen. Without hunting much, you should certainly check out the Zedge app from the Google Play store that will put you in touch with a huge database of high quality wallpapers for several devices.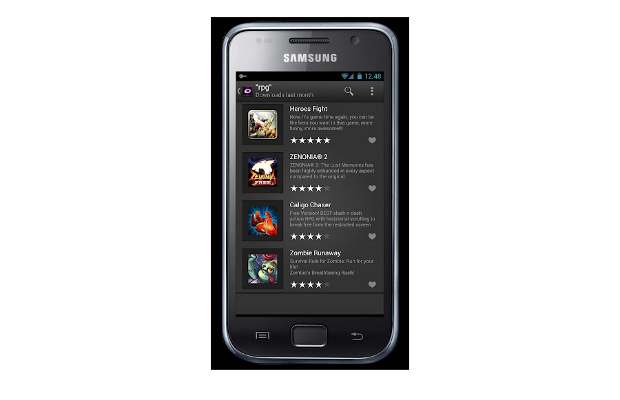 You can always scout the web for the photos as wallpapers you desire to use. We recommend going through the freely available artwork of countless graphics design enthusiasts at Deviant Art.