On the Google Play store, the Arcade and Action category is the most competitive and interesting place. It took a while for this category to offer a good number of games that function on a myriad of hardware.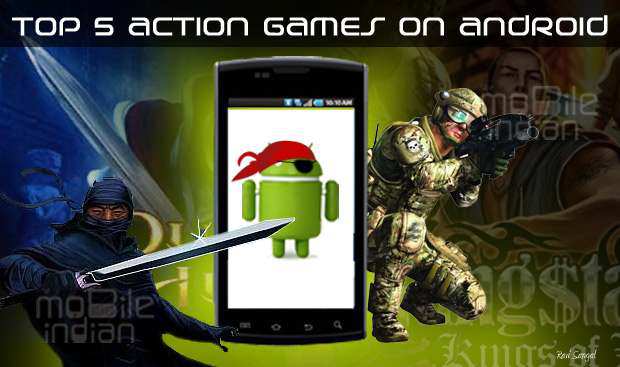 Here is our list of five arcade and action games that promise great graphics, intriguing gameplay and hours of fun.
Osmos HD
It is difficult to start the arcade and action genre without mentioning Osmos HD. Developed by Hemisphere Games, Osmos HD has won several awards and continues to bag accolades from Android users and even developers. The game makes you into a circular ball of cosmic matter and your goal is to grow bigger by absorbing the surrounding organism motes. The game offers two modes – Odyssey mode has a 27-level guided tour through the Osmos Blobiverse while the Arcade mode will let you play one of eight levels depending on the difficulty chosen by you. You need to be careful with different hazardous organisms that may hamper your growth. The game offers great electronic music in the background.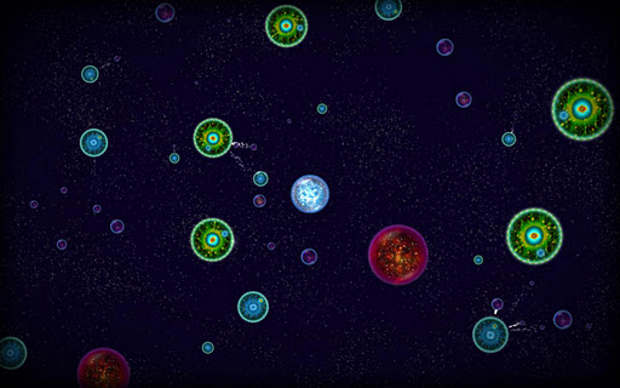 Priced at Rs 163, Osmos HD promises several hours of fun on your Android device with challenging game-play. It can be downloaded from Google Play store.
###PAGE###
Robo Defense
Playing a real-time strategy game certainly takes a toll on your timing, but how about starting off with something really simple yet intuitive. Robo Defense requires you to save your castle from a swarm of attacking robots. This is not a random shoot and blow style game. You will have to defend your tower by deploying appropriate strategy to stop the robots from entering the castle. You have to be really smart for the robots are going to change the strategy as per your defense. The game features open maps and comes with five maps that offer unlimited upgrades and a variety of difficulty levels. This real time strategy game will keep you at the edge of your seat the more time you spend trying to master it.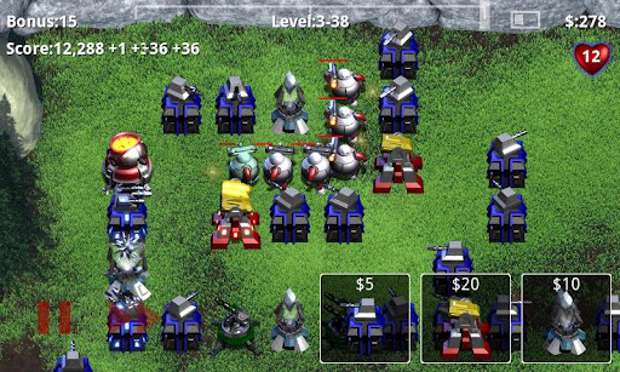 Purchase the Robo Defense for Rs 163 from the Google Play store.
Shadowgun
In this shoot 'em up style game, set in the year 2350, you get to play John Slade the bounty hunter. You need to hunt down Dr Edgar Simon and stop him from cooking evil plans through his own mutant army. Simon has deployed cyborgs, battle droids, and humanoids. You have to flank, seek cover and then tactically shoot down these obstacles if you want to finish the game. The game also has several mini-games in it where the player has to solve puzzles before going ahead. Shadowgun offers great graphics quality so if you have an AMOLED or Super AMOLED display, you're in for a treat. Offering a great storyline, this game is mostly for lovers of science-fiction shooter games. Coming with downloadable expansion packs, the game has a dynamic end because of its immersive storyline. With the multiple possible outcomes, you get to decide how you want it to end.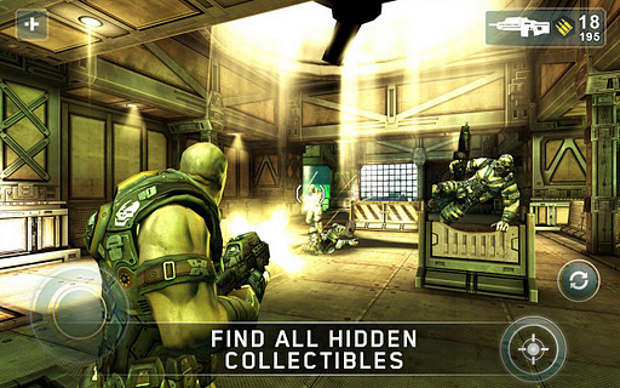 Shadowgun is one of the best looking and engaging games on the Android platform available for as low as Rs 54 from the Google Play store.
###PAGE###
Samurai II: Vengeance
This is yet another stunning game by the developers of Shadowgun – Madfinger Games.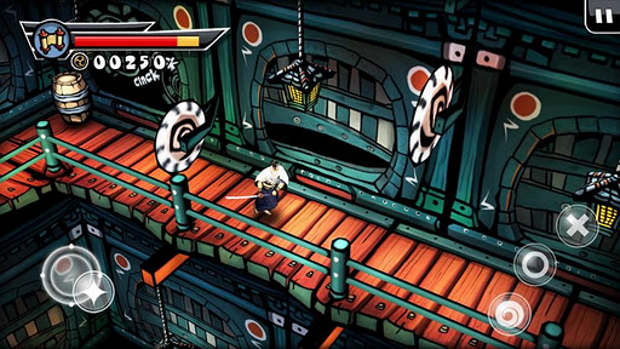 Samurai II: Vengeance is a hack and slash game where you play Daisuke on a quest of seeking revenge from his arch-enemy Orochi in the war-scene at the countryside. The game offers a virtual directional-pad for smoother movements coupled with a dynamic camera for superior angles. The virtual joystick interface now allows the players to enjoy the environment and without having to swipe across the screen to slice fruits, er… enemies. On your quest you get to unlock new weapons and upgrade to unique abilities to eliminate your enemies. As you proceed in the game you get rewarded for your skills. The game offers anime-comic style graphics and environment, which are quite interesting and different. Packing great quality graphics and an original soundtrack, Samurai II: Vengeance is available for Rs 54 from Google Play.
N.O.V.A 3: Near Orbit Vanguard Alliance
The most versatile shooter game is back with the third instalment that has more amazing graphics, gripping game-play and interesting story line. Kal Wardin, the hero of the saga, must return to Earth from Yelena to save it once again from the atrocities taking place in the Volterite City. This game also allows up to 12 players to join the multiplayer campaign in six different multiplayer modes on six different maps. Of course, you will need a high end smartphone with a powerful graphics chip like the Mali-400MP or Tegra 3 to enjoy all of that. Lovers of first person shooters will totally dig this action game.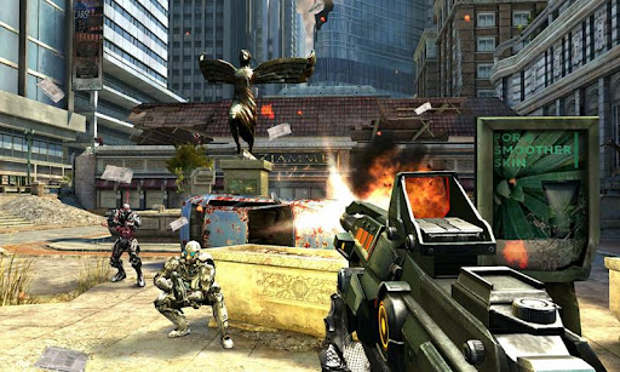 The new N.O.V.A. 3: Near Orbit Vanguard can be purchased for Rs 381 from Google Play.