Jotting down important things is always a good habit and it is better if you are ecologically driven at the same time. Smartphones offer a basic note taking app by default, but many prefer something more feature rich, robust and at the same time easy to use.
Free apps are good but offer limited experience. One should really not mind giving away some moolah and expect great value in terms of features. Hundreds of apps are available in the Apple App Store which offer a simple note taking feature, but there are many which do something more beyond that.
Here is a list of five apps that will not only help you take down notes but also offer features such as exporting in a different format, markdown, and syncing with other cloud storages.
Evernote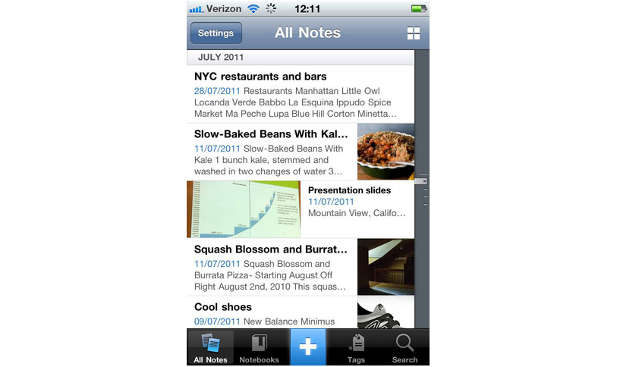 It is always difficult for people to keep track of all their important notes and images while on the move. Evernote is a powerful three-in-one solution that allows taking notes, capturing images, and also recording voice notes using iPhone, iPod Touch and iPad. Featuring a standard and easy to adapt interface, Evernote allows quick note-taking and serves as a life saver while you are in a meeting or group discussion. Registration is required and by default you receive 40 MB storage on the cloud servers of Evernote, which is enough for a casual user; while heavy users can always purchase more storage by opting for Evernote Premium. The chief advantage of having this application is the flexibility it offers you in accessing your content on any platform-mobile or web, and from anywhere. Users can add tags to their notes in the form of text, images or audio. If you wish to search for something, get ready to be surprised as it searches for text even in images. With regular and timely sync, it keeps your data updated and stored securely in the cloud. Evernote App can be used for saving web articles or links you wish to check out later instead of clogging up your phone cache. The new Evernote is available for free from Apple App Store for iPhone, iPad and iPod Touch devices running iOS 5.0 or higher.
Textly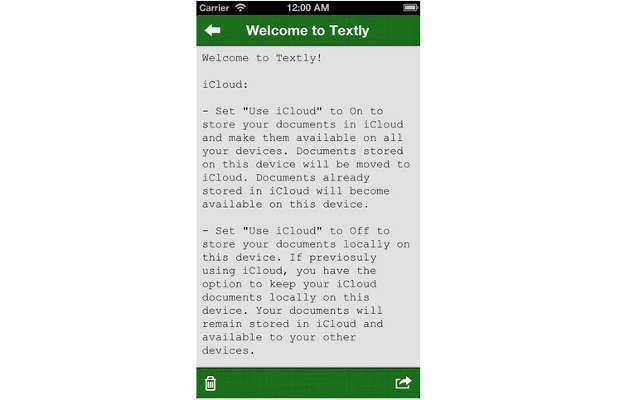 At times you just need a barebones notepad that will let you note down important details that you can later share through other apps. Textly is like the notepad on your computer but with an option to sync your text files with the Apple iCloud service. Textly offers the choice of selecting font type and even the font size you wish to use throughout the notes. It is simple, easy to use and polished enough for sharing snippets or documents via email, messages, Facebook and Twitter. Get the Textly app for only Rs 55 for your iPhone and iPad from the App Store.
###PAGE###
Byword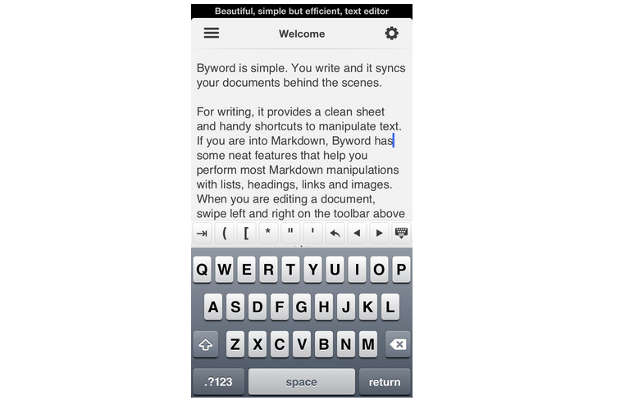 This is a minimalist's weapon for text editing, which works with a markdown format. This app will allow your text to be exported into a variety of formats such as PDF, HTML and Latex. It also has a version for the Mac OS X platform, loaded with a plethora of shortcuts and other fancy features. With the iOS platform it is rather a fantastic app for those who are constantly working on documents or taking down notes to be uploaded later to a blog or website. Byword offers sync support with iCloud and Dropbox so that you can store your work safely and access it from any platform. While text input and editing, the app offers an extra row of keys on the keyboard that provides words, character counters, undo key, text navigation and markdown helpers to create headings, lists, and links. Purchase Byword for Rs 170 from the Apple App Store.
Threadnote for iPhone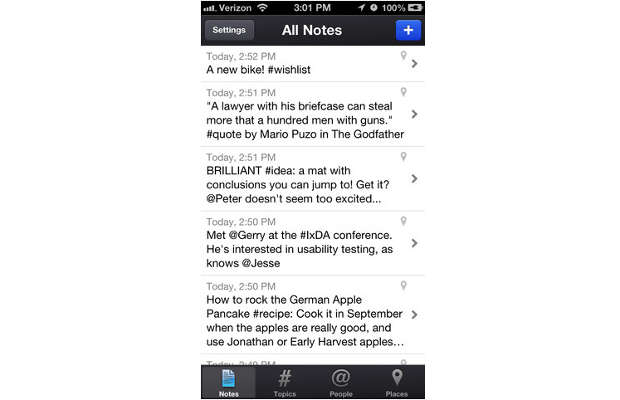 For those who like to jot down snippets of information instead of lengthy notes, Threadnote is the best app. Note down your ideas using a #idea in front of it so that you can use the hashtag to search for your idea related notes. Hashtag usage is inspired mostly from Twitter. This is a mix of Twitter and Facebook in a way. For instance, you can add the people in your contacts list to the notes by using an @ symbol in the start of that particular person's name. This app also supports geolocation so you can save your notes based on your location or simply drop a pin on the map to add a note about it. It also has in integrated search that lets you search by specific (#) topic or (@) person. Export your notes as plain text and Excelsheet and, above all, you can also share your notes with third party apps such as Facebook, Twitter and several others. Buy Threadnote for iPhone for Rs 110.
Glyphs+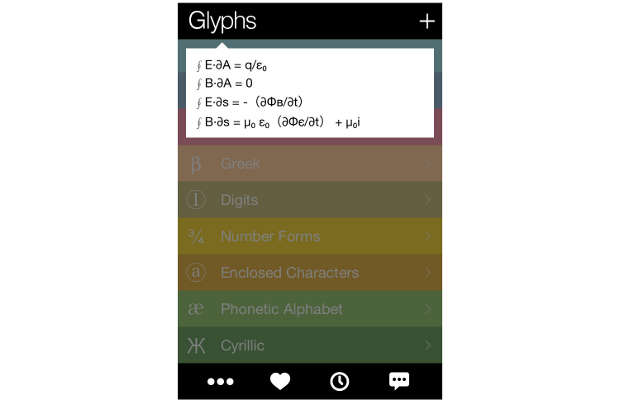 Many like to use special characters and symbols while taking down notes. Glyphs+ is an app that stands true to its name and offers real-time sync support to the iCloud storage. This text editor lets you import text from the web and then add further special characters to it. Using glyphs you can shorten your words and make notes appear a mix of texts and visuals. The app offers full Unicode support and the ability to share updates directly to Facebook or Twitter. Also, you can take a print out via AirPrint or push it directly to your iCloud account in real time. Enjoy feeding plain text and symbols in your notes with Glyphs+ TextEditor that costs Rs 110 and is available from the Apple App Store.