In the past few days, many games were released for Android smartphones and tablets. Here we have listed the top 5 of them.
Dead Effect
If you love zombie killing games, then here is some good news for you. Bullypix has released a game called Dead Effect, which would remind you of Dead Space, Dead Trigger, and Shadowgun combined together. The game borrows zombie like creatures but has fashioned them like the creepy creatures of Shadowgun, and with the horror elements of Dead Space.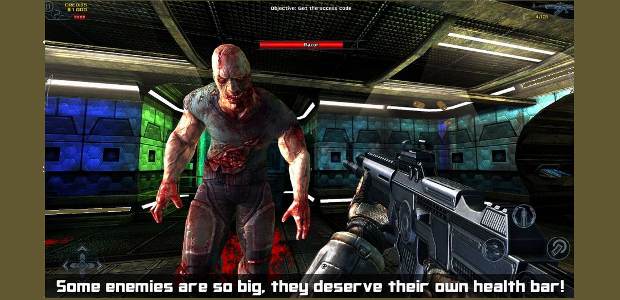 It has fluid controls and an epic single player campaign with over five hours of gameplay. Moreover, the game is available for free. The graphics heavy game has a quite a big file so you better connect to a fast and reliable network before trying to download it.
###PAGE###
I, Gladiator
For hack and slash game lovers, here is a game called 'I, Gladiator'. It was launched for iOS devices some eight months ago for Rs 301.23, and it has racked up millions of downloads. It has been hailed by many for its controls, sound track and story line.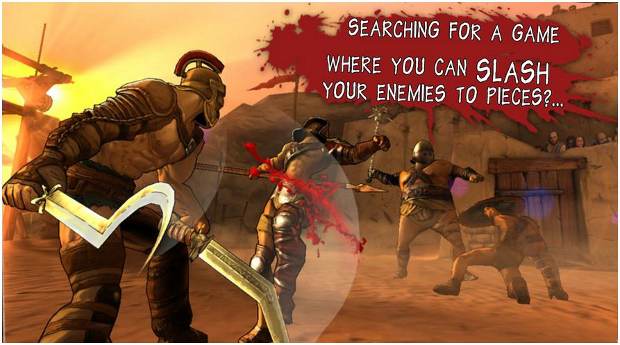 In the game, you can walk around and choose your opponents; you can even fight with multiple opponents at once.
Plants vs Zombies 2
After tasting huge success with its first version (Plants vs Zombies), EA Swiss Sarl released this game for Australia and New Zealand regions. Now it has been released for Android users the world over. Plants vs Zombies 2 is a time-traveling adventure that propels players through different historical eras armed with a range of specialised plants to face off with zombies from various time periods.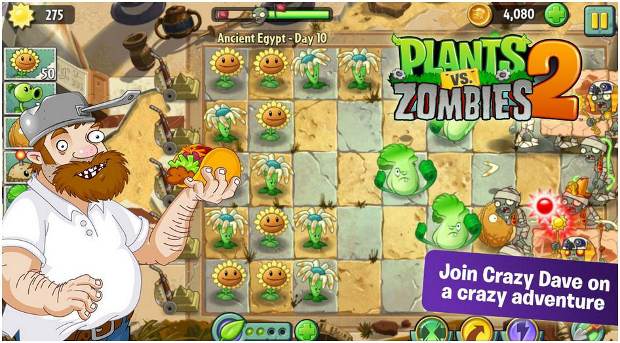 "Join Crazy Dave on a crazy adventure where you'll meet, greet and defeat legions of zombies from the dawn of time to the end of days. Amass an army of powerful new plants, supercharge them with Plant Food and power up your defenses with amazing new ways to protect your brain. And that's just the beginning! The future holds many mysteries… also zombies. Lots and lots of zombies," its developers say on its Android webpage.
###PAGE###
Humble Bundle 7
Humble Indie Bundles regularly brings a bundle of games for Android users in which one can purchase a set of games from mainstream publishers for a fraction of the original price.
In its new offer, named Humble Bundle 7, it is offering four games irrespective of what you offer to pay.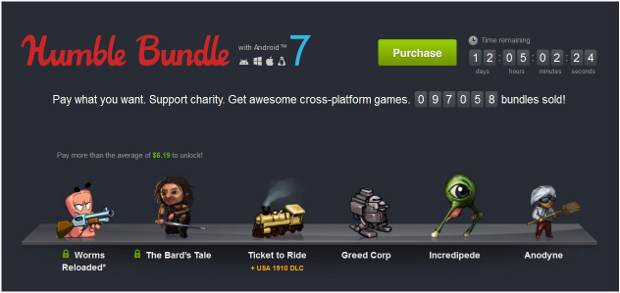 The four games include Ticket to Ride, Greed Corp, Incredipede and Anodyne. However, if you pay more than the average amount of $6.19, you will get two more games, namely Worms Reloaded and The Bard's Tale.
Star Wars
Tiny Death Star, LucasArts, in partnership with Disney Mobile, has launched this just a few days back for Android devices. It is a Star Wars-themed version of the incredibly popular Tiny Tower apartment management game.


You build various rooms to attract characters, who will either live or work in them. The game is available for free but comes with an in-app purchase system.