Many features have been added to the latest installment of Windows Phone, version 8. Features, newer functionalities and better performance are all the things one wishes for from one's smartphone device, but Windows Phone lags behind in applications. With the Windows Phone 8, though, Microsoft has tried to improve that aspect as well. Now users have around 1,20,000 applications to choose from. Although it is still less compared to the likes of iOS and Android, things have started to improve.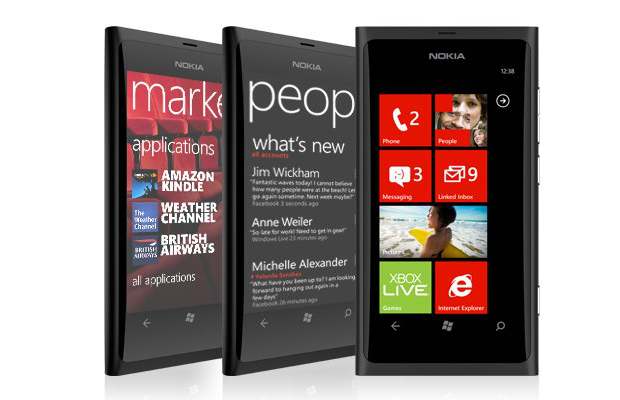 Devices such as the HTC Windows Phone 8X an 8S are already available in India and very soon Nokia will also launch its Lumia range spear-headed by the Nokia Lumia 920 and 820. One thing great about Windows Phone 8 is that unlike earlier versions now older apps from Windows Phone 7.5 will also be compatible with newer devices.
To help you out we have assimilated the top five applications that everyone must install on their Windows Phone device. All these applications are available at the Windows Phone store absolutely free of cost.
Bing Maps
Navigation and mapping are among the most accessed functions on smartphones, and when talking about travel and navigation related applications, the default Bing Maps application, to be honest, is not really up to the mark for navigation in India. On the contrary, though, Google Maps is always the first name that comes to anyone's mind when it comes to navigation. The lack of a Google Maps application on Windows Phone is a big turn off for many but the same features and functionalities are available on the Bing Maps application for Windows Phone as well. Bing Maps is the one and only mapping and navigation solution that offers free service, and that too without any hidden conditions or charges. Users can easily choose between Google and Bing Maps with just a touch of a button.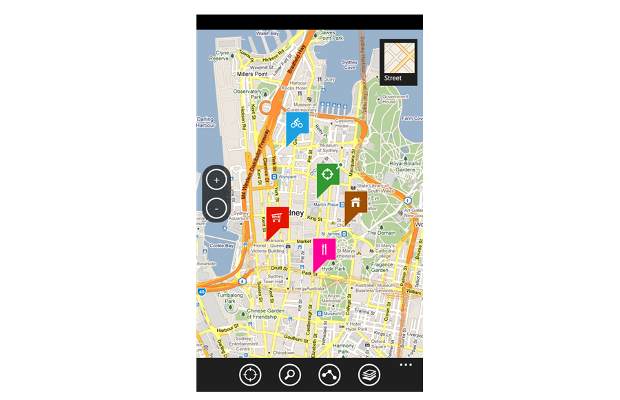 All the features available on Google Maps are easily accessible via Bing Maps and to add to it the app also allows users to save pins and synchronize them on Dropbox for storage and use later on.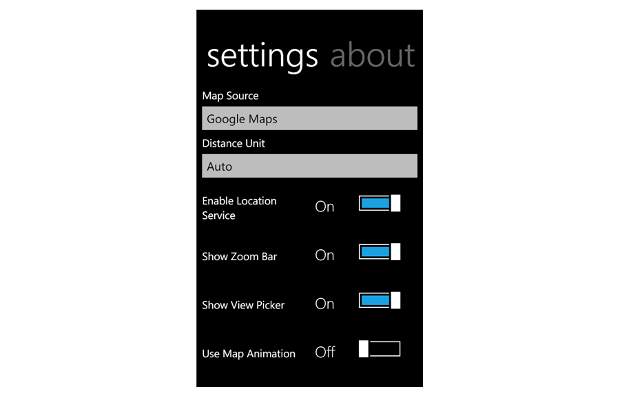 The app allows users to search for places, directions and get satellite views of places as well.
###PAGE###
Connectivity shortcuts
One of the major attractions on Windows Phone operating system is the live tile user interface. As simple as if you like anything, pin it on the home page and access it later from the home page itself. But a great feature like that misses out on certain nitty-gritties, like users cannot really pin small options from within the menus to the home screen, such as enabling or disabling WiFi, flight mode, Bluetooth and so on.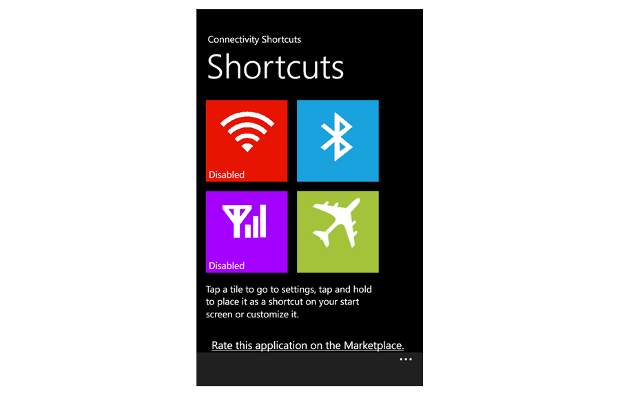 But the Connectivity shortcuts application takes care of all this and that too while keeping the style quotient intact. The application allows users to get settings such as WiFi, Bluetooth, cellular connectivity and flight mode right on the home screen of the device, allowing for faster access. Users can simply select the option and get it over with. No more digging deeper into menus and then coming out of them.


The icons are placed as tiles on the user interface so the look and feel of the device stays intact.
Whatsapp
Even though there are quite a few cross platform chat applications available for users today, none offer functionality like Whatsapp. Whatsapp is a true cross platform messenger application available on Android, BlackBerry, iOS and Windows. The messenger allows users to have text chats and share files amongst friends across platforms. And alongside instant messaging, Whatsapp also allows sharing of data, like pictures, video and audio, with other users.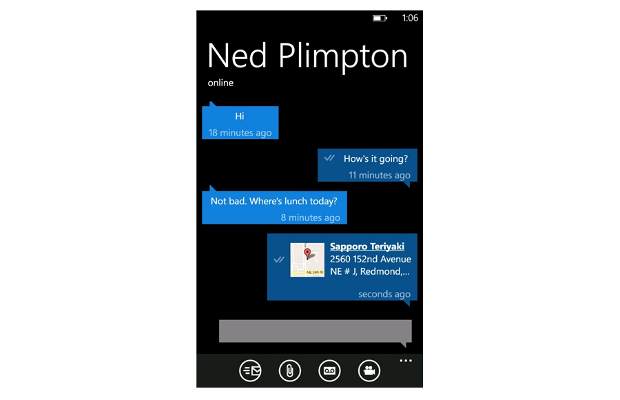 The most convenient part of the app is that it uses the phone number of the user as identity so that users need no registration process. Whatsapp sends messages through mobile data or over WiFi, hence SMS charges are not applicable, but users have to pay for data consumption.
Also, the messaging app scans the user's address book when he signs in for the first time, and tells him which of his friends is using Whatsapp by syncing its databases with the user's database and making it available in the Whatsapp address book.
###PAGE###
Super Camera
Super Camera is a one touch image enhancing solution for Windows Phone smartphone users. The app allows users to make one-touch improvements to photographs while maintaining the definition and clarity at which the pictures were captured. The app allows users to apply effects, enhance photographs by adding frame elements and much more to get the desired effect.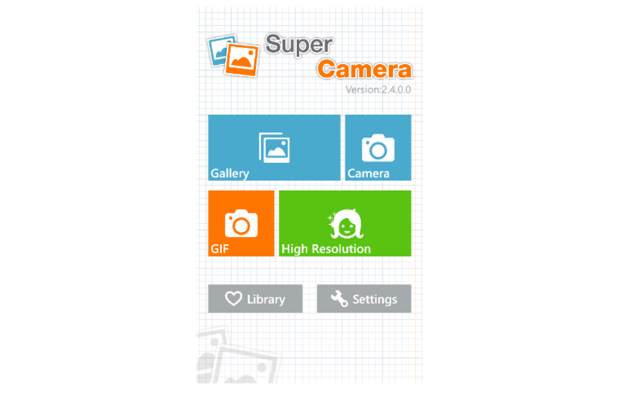 Also, users can take pictures right from within the application. And the pictures can also be animated.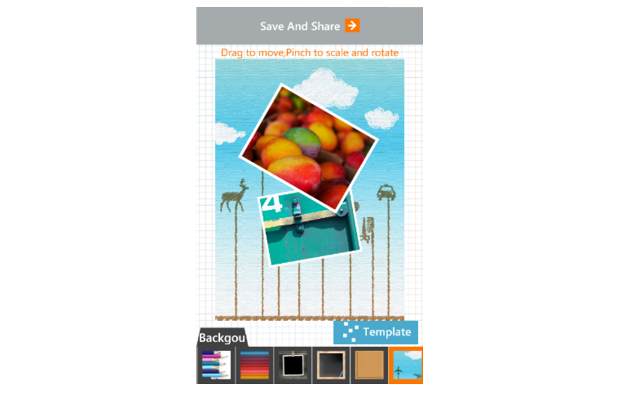 The controls of the application are really simple and very easy to use. The effects, in contrast with many photo editing utilities on smartphones today, are on the lesser side. Another good thing about this application is that whatever effect you choose for the images, the app tries to do justice to it and that too in full quality.
Appdeals
Although there are several free applications at the Windows Phone store, finding a perfect application is a big task. And most applications, even the ones that are free on other operating systems, like the speak to it voice assistant on Android, are the same as the paid option on Windows Phone and that too are priced at a mighty Rs 110. Finding deals from among the 1,20,000 applications is a task that the Appdeals application really makes much easier.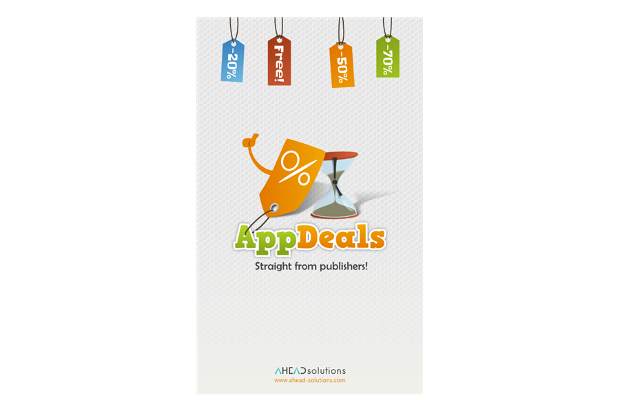 The application provides deals from various app developers that offer great discounts on the price of the application. Users can simply install the apps on their device and enjoy them as long as they adhere to the terms and conditions.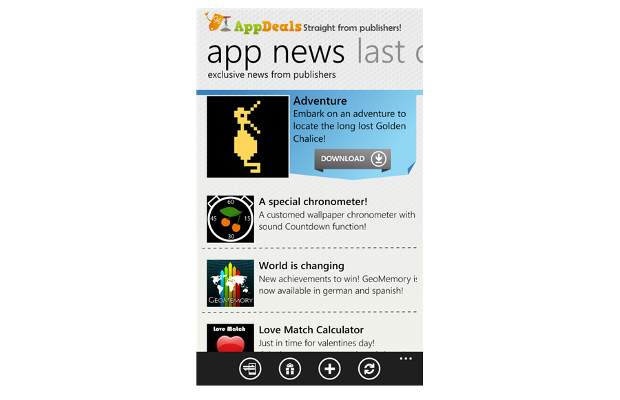 So the bottom-line is that if you are searching for deals on premium apps this is the app you need.