Messaging apps today provide a affordable and easy way for users to communicate with their friends. The popularity of BlackBerry Messenger encouraged developers to come out with apps for other platforms as well.
Here we have listed the top applications on Android for messenger based communication and these apps are absolutely free.
Fring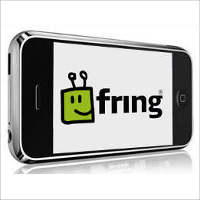 Fring is a popular and useful cross platform messenger application that allows users to converse amongst other Fring users while using regular 2G data on the device. The best thing about Fring is its simple user interface and clean layout that makes work fun.
Fring makes use of DVQ (Dynamic Video Quality) technology, a creation of Fring labs. This technology ensures better video and audio transmission by automatically adjusting the video and audio quality based on the type of internet connectivity available on the device.
Along with that Fring has also launched Fring Playgrounds that allows people to do video chatting with up to four people in one conversation.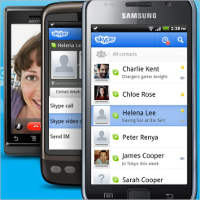 Skype
Skype is better known as the wave creator for VoIP based communication as it adopted the technology even before the popularisation of Android. Skype has been by far the most innovative and well known application for VoIP based communications on Android.
The latest Skype application can be used through a Bluetooth headset or handsfree just the way you use it while making a regular call. Also, Skype allows users to buy credits and calls to regular mobile numbers as well.
However, users who do not use the premium features that require them to purchase and use Skype credits will see in-app advertisements while making free video and voice calls to other Skype users.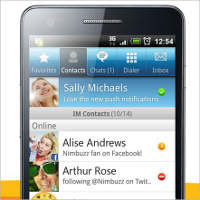 Nimbuzz
Officially started as the cross platform text chat application, voice call functionality was added to Nimbuzz at a later stage, making it a popular choice amongst smartphone users.
Very recently the company announced HD calling facility for smartphone users as well. It is made possible by a new peer to peer calling system, which doesn't route the call through its servers, but makes a direct connection between the two mobile devices. Calls will therefore be connected faster and will be clearer. The probability of dropped calls has also been reduced significantly.
Nimbuzz also auto detects a suitable connection (3G or WiFi) for HD calls, and then displays an HD indicator in the calling screen in real time. Nimbuzz is in the process of announcing video calling for Android users as well and has already announced it for the iPhone.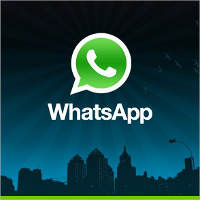 WhatsApp
Even though there were quite a few cross platform applications available for users none offered functionality like the BlackBerry Messenger did.
But then came WhatsApp.
WhatsApp is a true cross platform messenger application &#151 it is available on Android, BlackBerry, iOS and Windows. The messenger allows users to have text chats and share files amongst friends across different platforms.
The most convenient part of the app is that it uses the phone number of the user as identity so that users need not go through a lengthy registration process. WhatsApp sends messages through the internet, hence SMS charges are not applicable but users have to pay for data consumption.
Also, the messaging app scans users' address books when they sign in for the first time, and tells them which of their friends is using WhatsApp by searching its databases.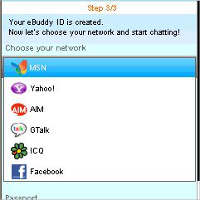 eBuddy
There are many messenger apps that allow people to communicate using different messengers at once. eBuddy is one such popular and very useful messenger application mainly because it is available on a large number of compatible services that include MSN (Windows Live Messenger or WLM), Facebook, Yahoo!, MySpace, Gtalk , ICQ, AIM (AOL) and Hyves.
Another thing that makes it a very useful and popular application is the background processing so that the application stays on always, consuming minimum battery while being available for communication.