In the backdrop of the heinous gang rape case in Delhi there has been renewed concern over the safety of women. Though discussions are still on about the severity of punishments and all other details related to such crimes, women can take a few precautions that could make them a bit safer.Since mobile phones have become ubiquitous, they can be used for security.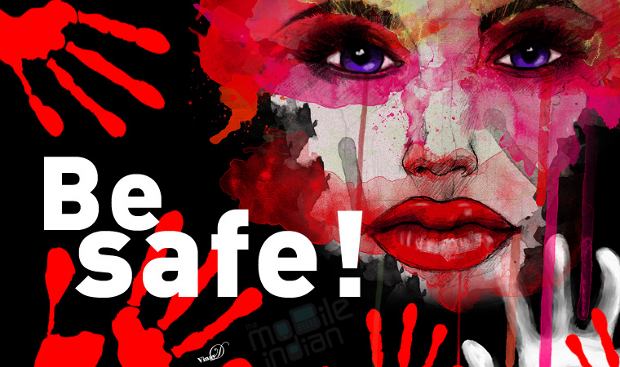 Hence, here we bring you five such applications, which could be handy tools for your safety.
This is a GPS based safety alarm that sends SOS messages during emergencies to the mobile numbers you have previously chosen. Recommended by many, it is currently available for Android, iOS and BlackBerry phones and tablets.All you have to do is select a few numbers of your relatives and friends. You can add as many numbers as you want. It comes with a big red button for SMS/call in case of emergencies; you just need to push that, triggering the app to send instant SOS messages to the numbers you have chosen.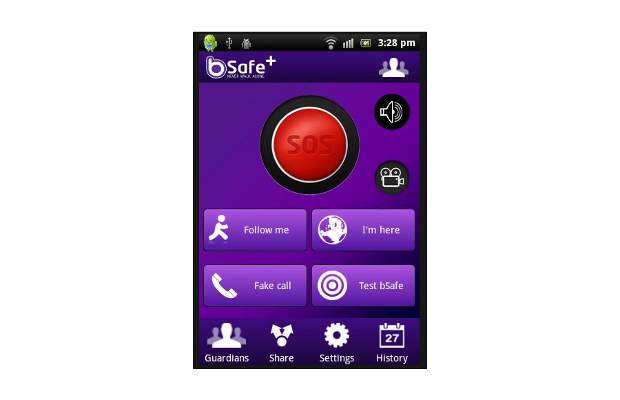 The best part about this app is that you can also ask selected friends to follow you live from a distance with real-time GPS tracing, or if you are jogging or hiking you can program your bSafe SOS alarm to get automatically triggered if you have not checked in within a predefined time.
With bSafe you can easily trigger a fake call straight away, or in a few minutes to get out of an uncomfortable situation.I tested this app on my Android phone, and it did send my location to a specified number within three seconds the moment I pressed the SOS button. The app kept sending SMSes to the number with details about my exact location. The application is available for free but needs an active data connection and GPS, which is a very small price to pay for safety.
###PAGE###
Life 360 Family Locator
Like bSafe, this too uses GPS tracking technology. With this app you can locate family members at any time using GPS, Wifi and Cell Triangulation technology. It is available for Android as well as non-smartphones too.Apart from its basic function of sending SOS messages to chosen numbers, it can be used for other purposes, such as to save your most commonly visited locations, receive automatic alerts when family members arrive or depart, view sex offenders and recent crimes in your neighborhood, and track stolen phones (which, though, seems to work only in the USA).However, when it comes to security, this is one of the best apps.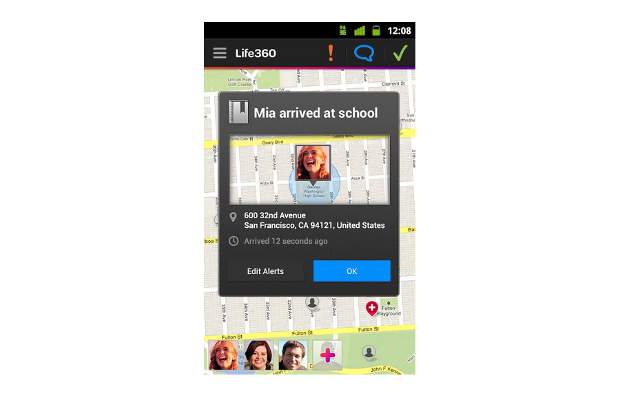 When you press the panic button, the app sends an SOS through email, SMS or app notification if the other family member has the app as well.The app has slightly confusing settings, but it works well nonetheless.
As its name suggests, this app lets you choose six trusted friends to add to your circle. If you get into an uncomfortable or risky situation, use Circleof6 to automatically send a pre-programmed SMS alert message with your exact location to your circle of friends.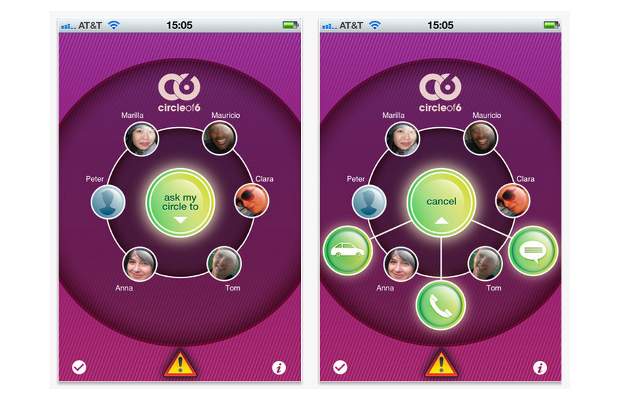 It requires iOS 4.0 or later and is compatible with iPhone 3G, iPhone 3GS, iPhone 4, iPhone 4S, and iPhone 5. The app's usefulness is verified from the fact that it was the winner of the 2011 White House 'Apps Against Abuse' Technology Challenge.
###PAGE###
Fightback
Fightback is an India specific application available for all types of mobile phones, be they smartphones or Java based feature phones. It is available from Nokia Store. Fightback uses GPS, SMS, location maps, GPRS, email and your Facebook account to inform your loved ones in case you are in danger.You can add up to five emergency contacts to the list. When the Panic button is pressed from the mobile application, the portal alerts page gets updated with the live alert data and shows the location of the alert on the Google Map.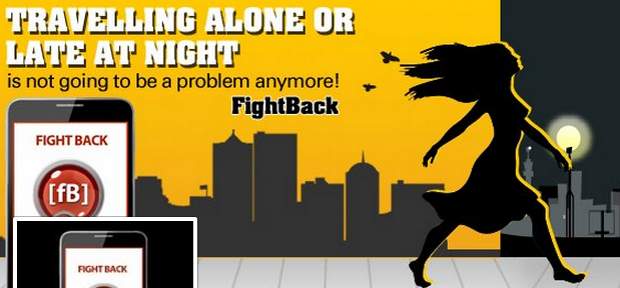 This will be visible to all the users of the web portal. The portal also sends out SMS messages to the mobile numbers preset by the user. When this hyperlink is clicked, it will show the location of the app user on Google Maps.The web portal also updates the user's Facebook status with the SOS message. This SOS message will be visible to all the friends who are connected to the user via Facebook. When the Facebook message is clicked it will take the Facebook friend to the web portal Alert Page, and will show the location of the mobile user when the SOS was raised, along with a time stamp. The mobile application user can avoid Facebook updates by changing the setting from the My Profile Page. This app is paid.
SOS Whistle does not send an SOS or let your friends known where you are. Rather, as its name suggests, the app has a very simple function-to trigger a whistle. In fact, it can trigger a whistle sound even if the phone is in silent mode. Thus, it is a great app in times of danger to tell other passersby of your situation.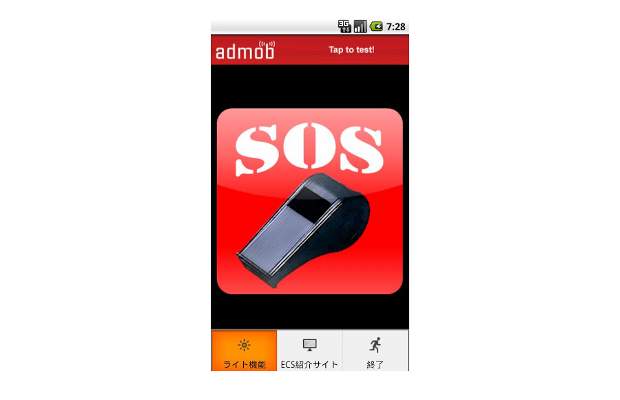 The app has no freaky settings, nor do you need a data connection or GPS service. You just have to tap the screen and the app will start an alarm.