Air purifiers have become a necessity these days as a result of increasing pollution everywhere. They remove contaminants from the air in a room to improve indoor air quality. They use a system of internal fans to pull the air in your home through a series of special filters that remove harmful airborne particles.
Let's take a look at the top 5 deals for air purifiers currently available right now online at a great price.
EUREKA FORBES AP500 Portable Room Air Purifier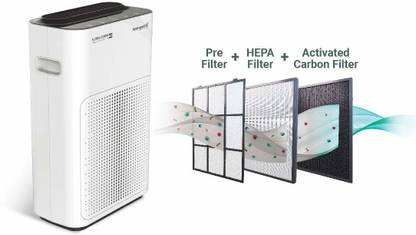 The purifier is currently selling for Rs 10,709 on Flipkart. The EUREKA FORBES comes with intelligent filter replacement reminder. It automatically indicates that the filter life is over and it needs replacement. There is also One touch child lock function locks all the functions. This effectively prevents children from misuse. It does not emit any harmful gases as a by-product of the filtration technology
The EUREKA FORBES AP500 Air Purifier has a Clean Air Delivery Rate of 215 m³/h (755 square feet). It also removes upto 99.99 percent micro-particles such as pm 2.5 and 10 (fine dust, pollen and mould spores).
The air purifier has 43 Watt Power. There is also Air quality indicator: Green/yellow/red Completely 'ozone free' air purifier.
Honeywell HAC25M1201G Portable Room Air Purifier

This air purifier is currently available for Rs 9,499 on Flipkart. The Honeywell portable room air purifier comes with an advanced filtration and 3D airflow technology that helps remove, both, visible as well as invisible impurities in the air. This portable air purifier comes with air vents on both sides and is also equipped with vents at the bottom. These vents allow enhanced suction of polluted air.
The high CADR of 250 cu.m/hr of this air purifier warrants efficient cleaning in the bedroom as well as living rooms. The powerful cleaning mechanism ensures that the air of 323 sq.ft room size gets cleaned in 10 minutes. The purifier comes equipped with a child lock feature.
This Honeywell portable room air purifier consumes less power and incurs low running costs, making it highly economical. In an ideal situation, running the air purifier for 8 hours daily, the filter would last for about 9 months.
Dyson Pure Cool Link Tower WiFi-Enabled Air Purifier, TP03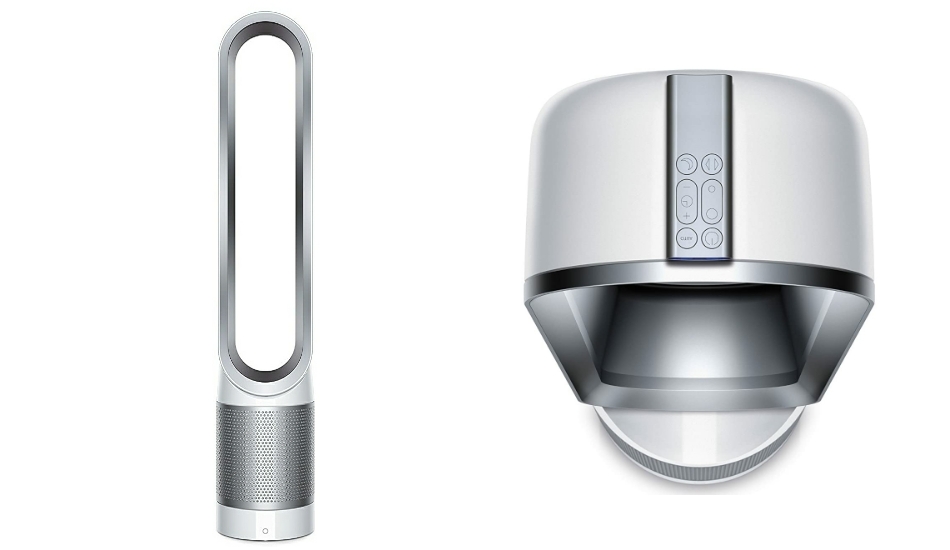 With an MRP of Rs 43,900, the purifier is currently selling for Rs 24,900 on Amazon India. The Dyson Pure Cool Link air purifier automatically removes 99.95% of allergens and pollutants as small as 0.1 microns. It has Air Multiplier technology that circulates the purified air throughout the room efficiently.
The 360 degree, the vacuum-sealed glass HEPA filter removes indoor air pollutants while a second layer of tris-coated activated carbon captures household odours and potentially harmful toxins.
According to Dyson, the Intelligent purification automatically monitors, reacts and purifies, then reports the air quality data to your Dyson link app on your phone, so you can remotely control your environment. It will also notify with notification on the app when the filter needs replacement. The device is also Alexa compatible.
Sharp Air Purifier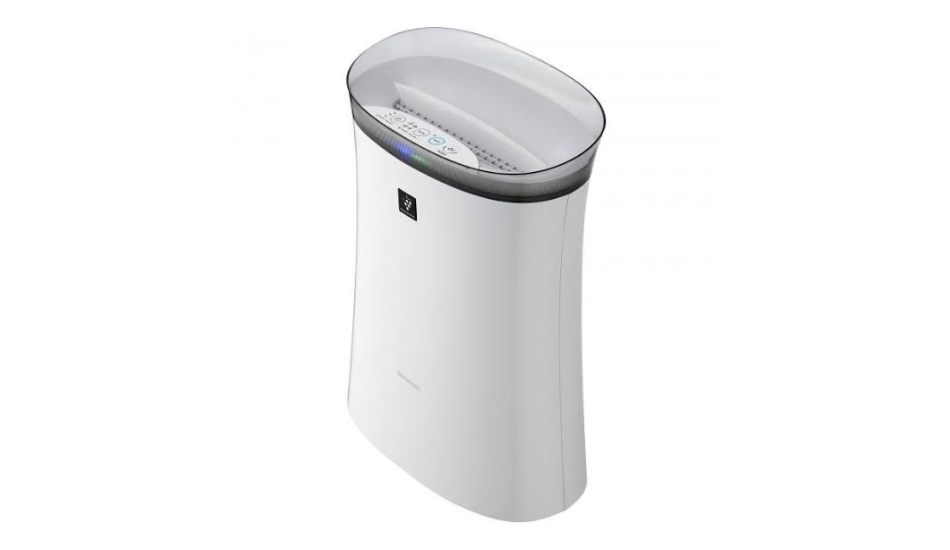 This Air Purifier is available for Rs 9,490 on Amazon (original MRP Rs 15,990) and is made by one of the known brands amongst consumers. It has a Coverage of Up to 320 sq ft and Highest CADR of 240 cu.m/hr. It comes with a filter life of upto 2 years and a warranty of 1 Year. It comes with a combination of 3 passive filters which are H14 HEPA Filter, Voluminous Granular Active Carbon filter and a Pre-Filter.
It also has a HAZE mode which is specially made to use when the pollutants level is high. There's a specialized Dust & Odour sensor that senses the dust and odour level in your room.
Philips 
AC1215/20 Air purifier
This Air Purifier by Philips is currently available for Rs 9,399 on Amazon India. The Air purifier purifies a standard room in just 12 minutes with a CADR of 270 m3/hour (Standard room size is 18 ft by 12 ft with an 8 ft ceiling height). It has a 4 Stage Filtration process through pre filter, activated carbon filter & double layered H13 Grade TRUE HEPA Filter
It comes with Vitashield Intelligent purification automatically senses air quality and removes 99.97% airborne pollutants as small as 0.003 microns. The purifier removes 99.90% bacteria and viruses, tested to remove airborne H1N1 virus.
The healthy air protect alert lets you know promptly when it is time to replace the filter. If the filter is not replaced promptly, the appliance stops functioning – to avoid ineffective purification.